Holiday Inn Express Cambridge West
Cambridge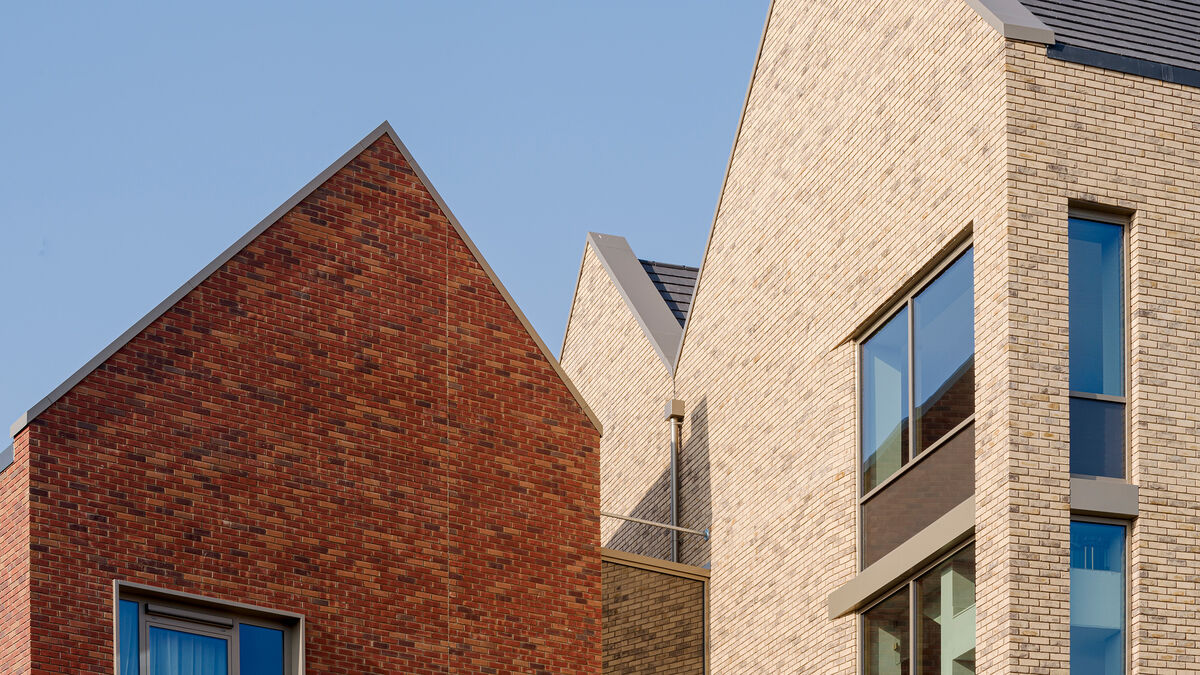 Efficient. Practical. Stylish.
---
Type
Holiday Inn Express
---
Status
Completed
How do you build quicker and achieve an efficient hotel build without compromising on style? A modular design-built hotel, creatively delivered.
From the outset, there was a requirement to utilise off-site modular construction methods. This would reduce time on-site and provide flexibility with the programme, as much of the construction could take place prior to site possession. The client also wanted a modular-design build which doesn't look modular. We had to get creative.
First, we drew elements from the vernacular of the region. Using a combination of red and buff brick that echo the surrounding heritage buildings.

We paid close attention to little details to make the building blend in and stand out all at the same time — the pitched roof, split gabble and grouped windows are some of the elements that make this possible.
This is our third Holiday Inn Express in Cambridge. While much of the interior of the group is standardised, we wanted to give subtle nods to the location. We curated artwork inspired by stories from the local area, including the airfield used in World War 2, and the renowned Cambridge University.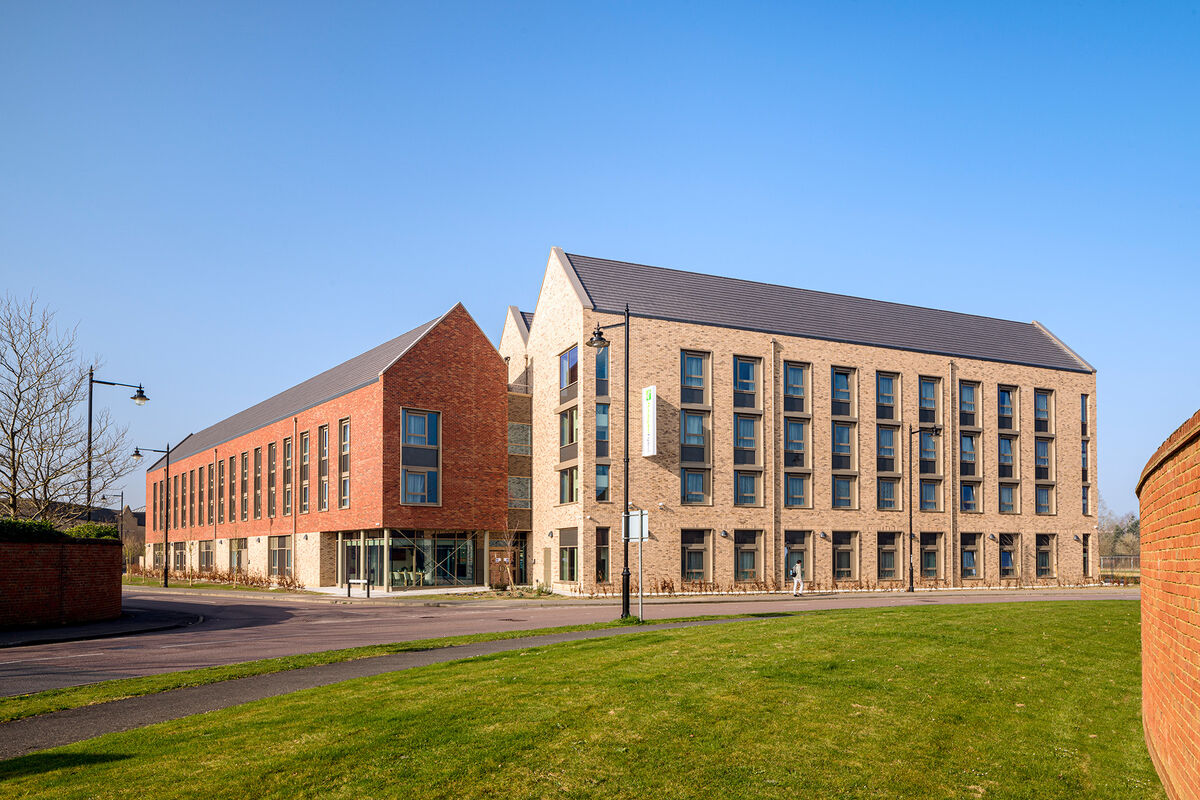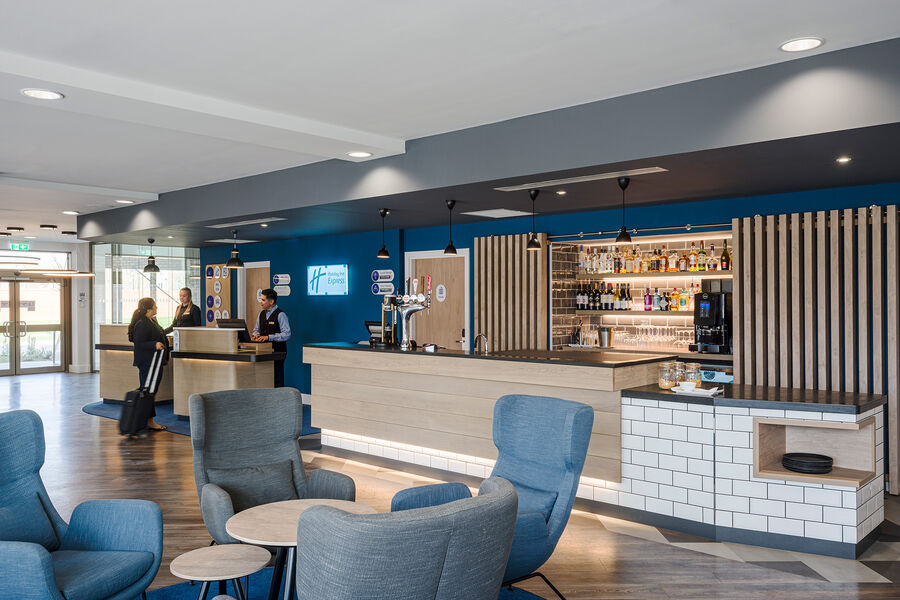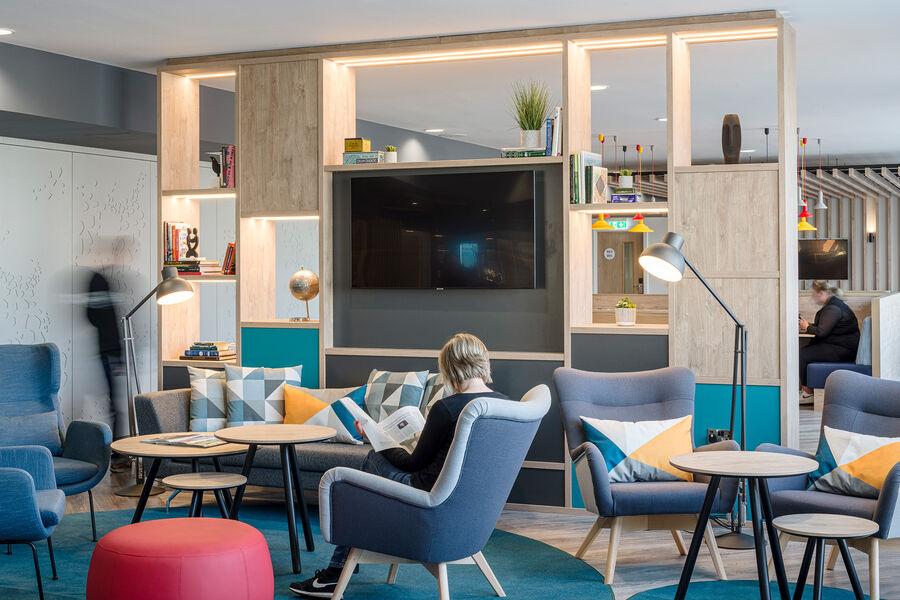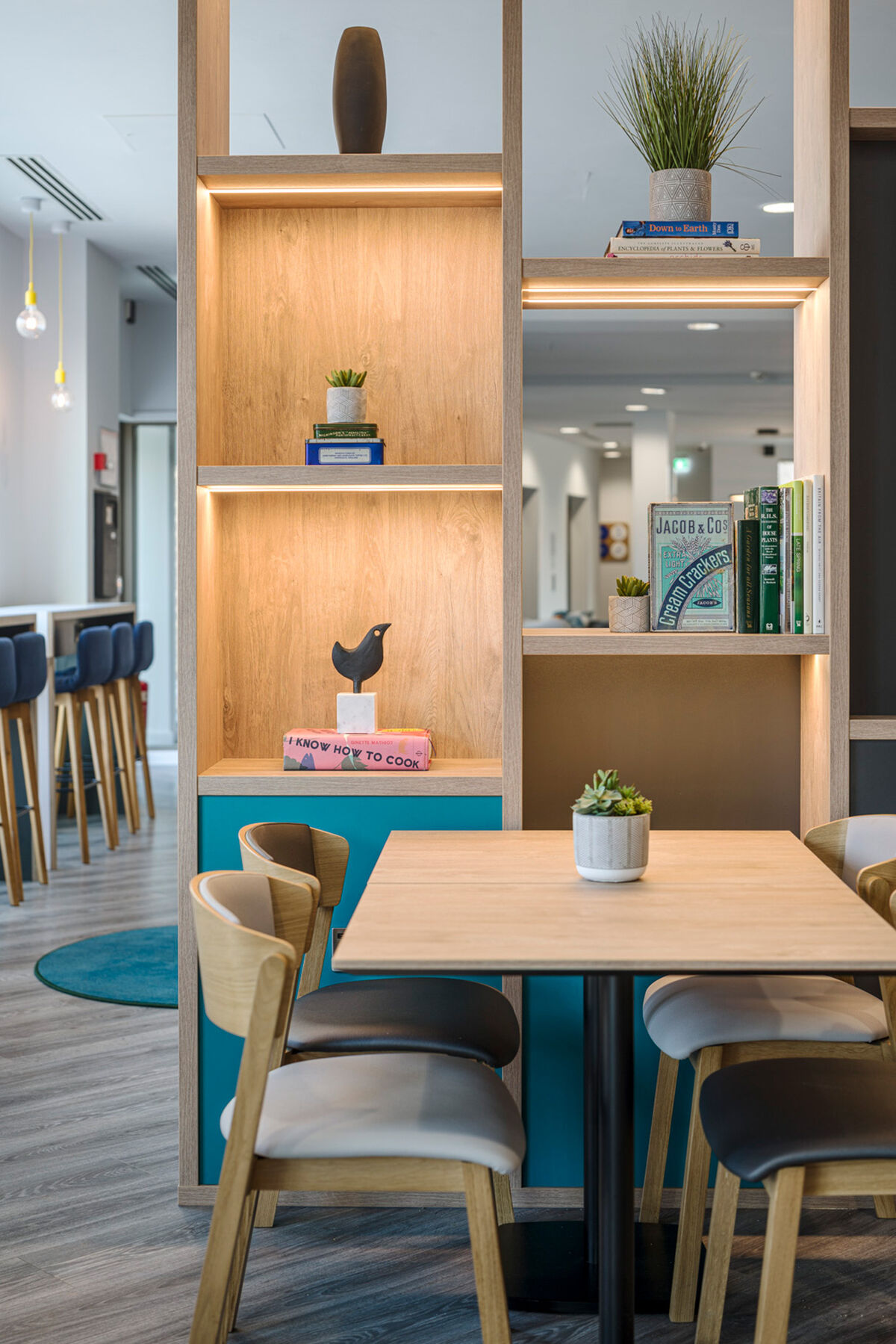 We designed compact yet inviting public areas. The hotel features a stylish lobby and bar, a bright meeting room and a restaurant.
---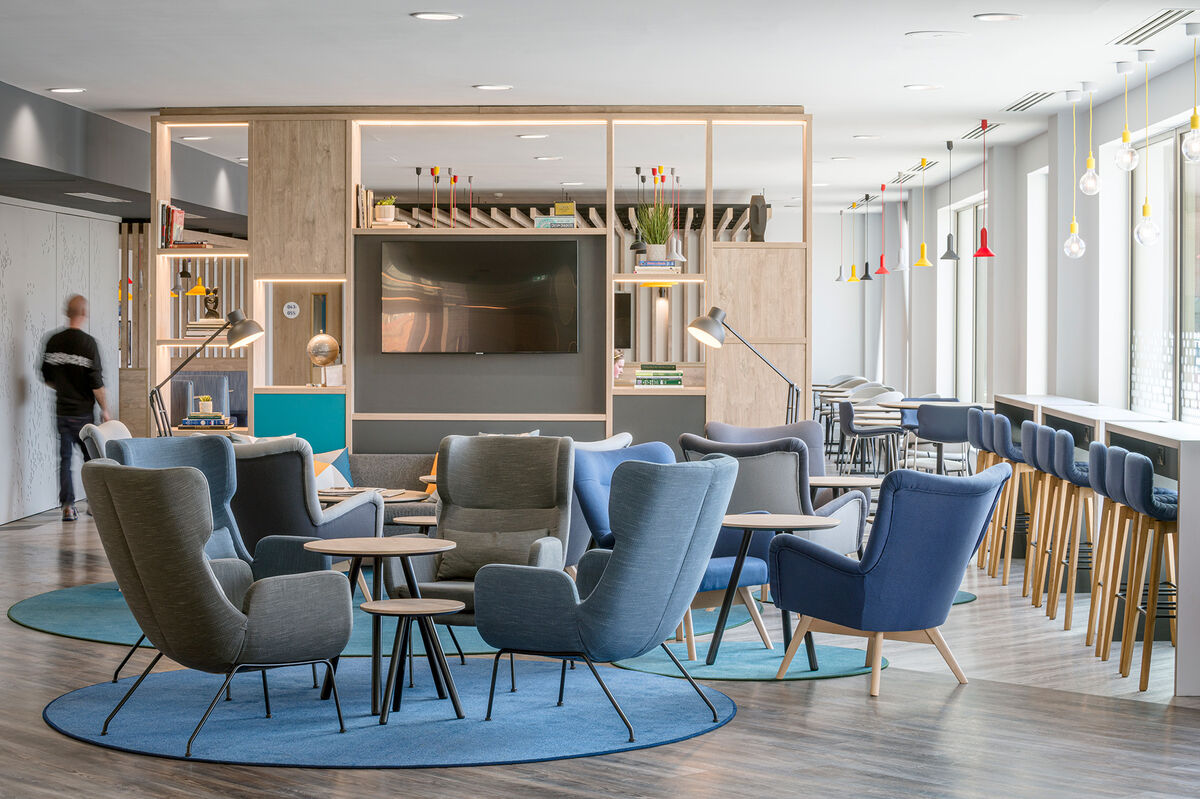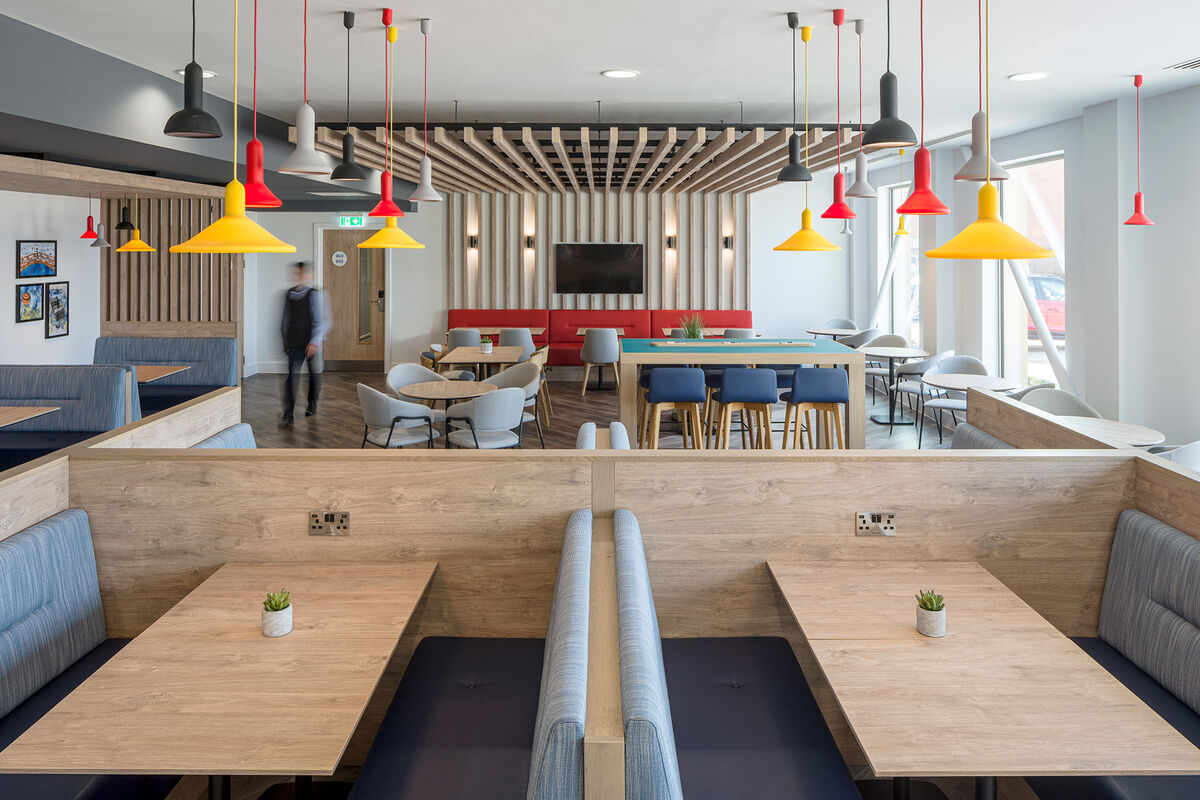 Both our architecture and interior design teams worked closely with the client to unlock the space's full potential. We managed to fit in more bedrooms than the original design and maximised the hotel's profitability.
---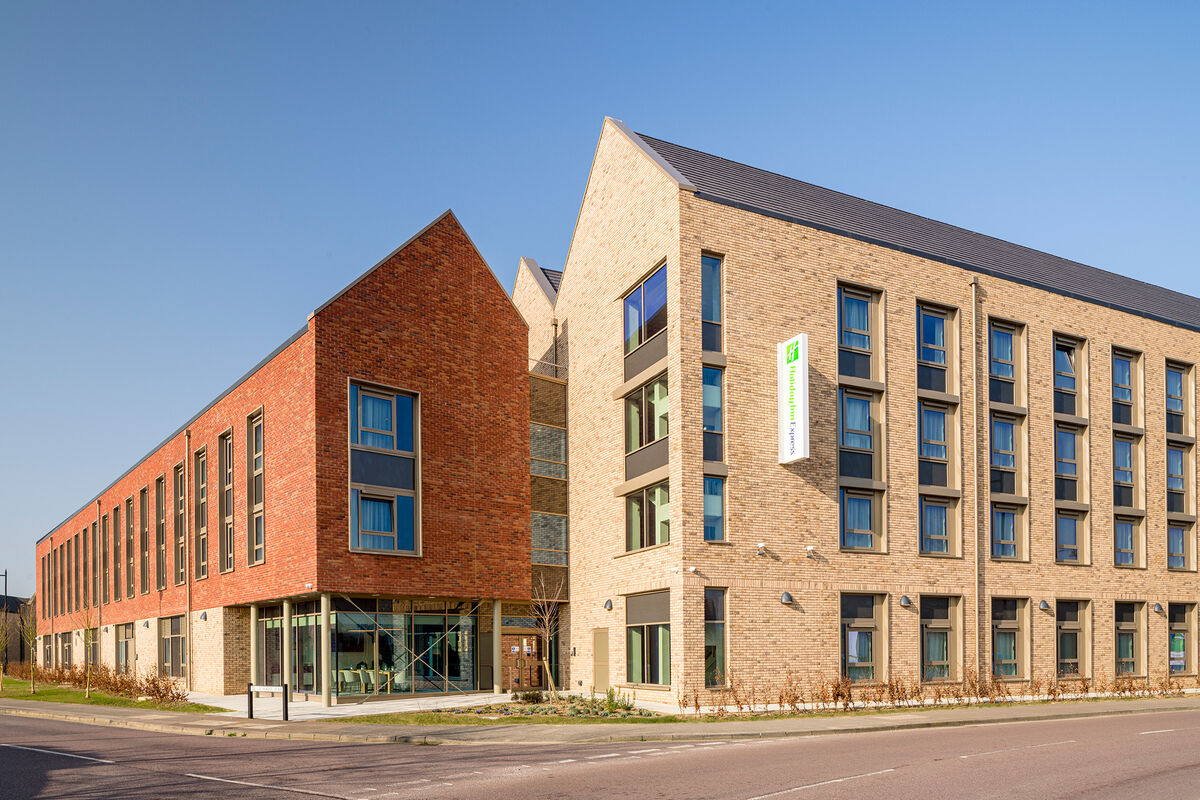 Unlocking the space's full potential
This 144-bedroom Holiday Inn Express hotel sits on the prominent gateway site at the entrance to the town. The hotel is divided into two distinct wings which sit at an oblique angle to each other. The plan of the hotel mirrors the townscape. The height of the building varies across the site with the smaller wing a storey taller acting as a prominent marker on arrival.
Meeting the challenge of rising costs
Soaring construction costs across the market put a significant strain on the short and long-term profitability of hotels. We made some instrumental changes that are still in keeping with the overall building aesthetic and quality.
Hands-on support
Modular design is a relatively new technique and, therefore, most contractors have very little practice. However, our considerable experience in this construction method allowed us to explain the process to our chosen contractor in simple terms. Throughout the course of the project, we were able to use our knowledge and experience to guide them.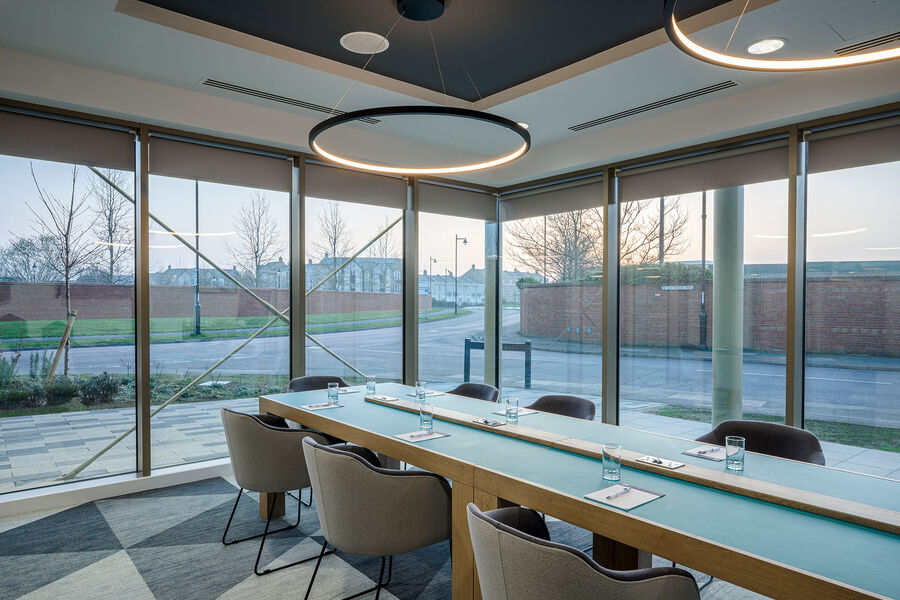 Accents of light and colour
---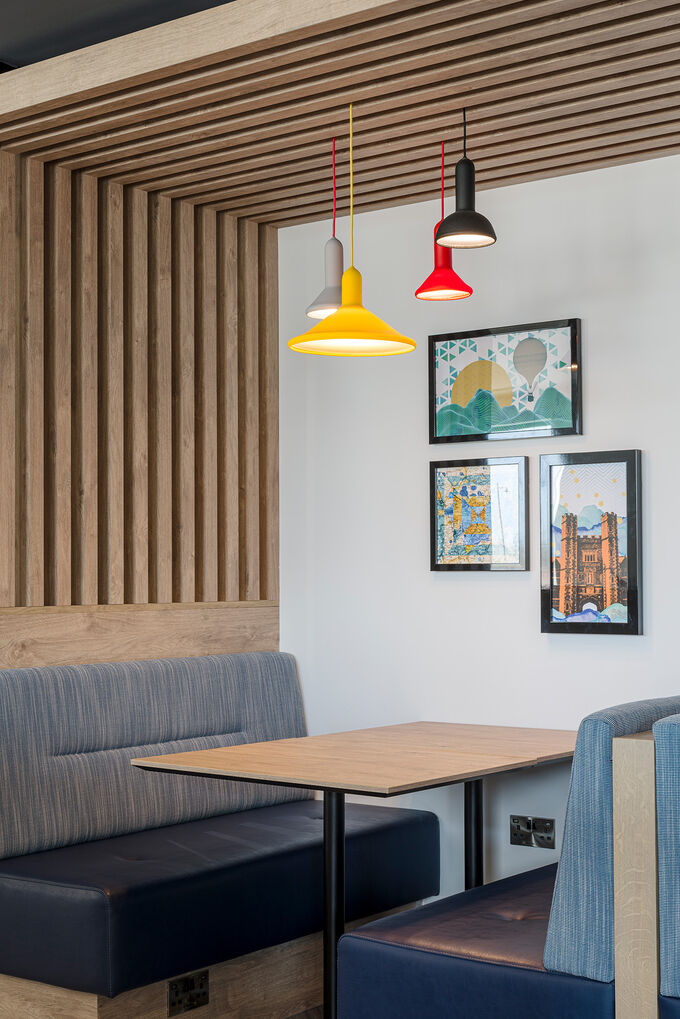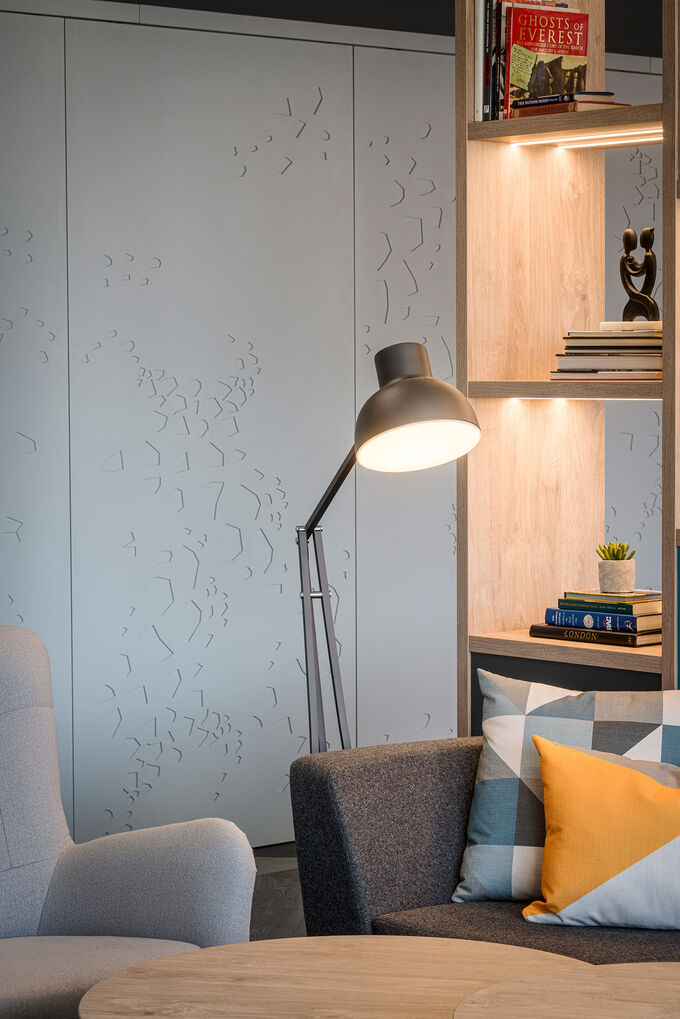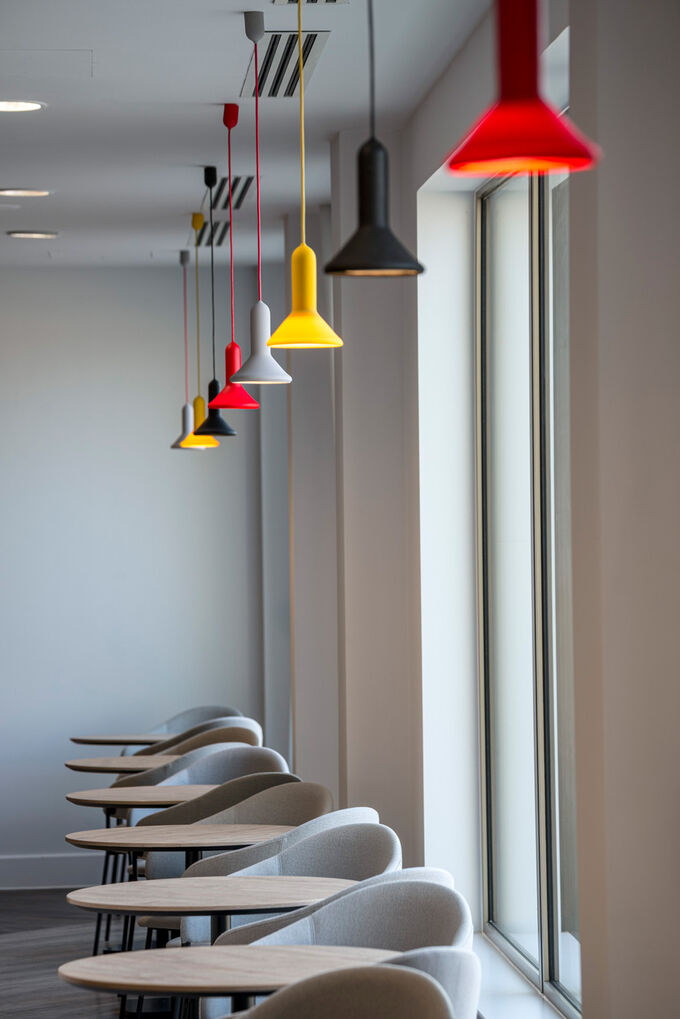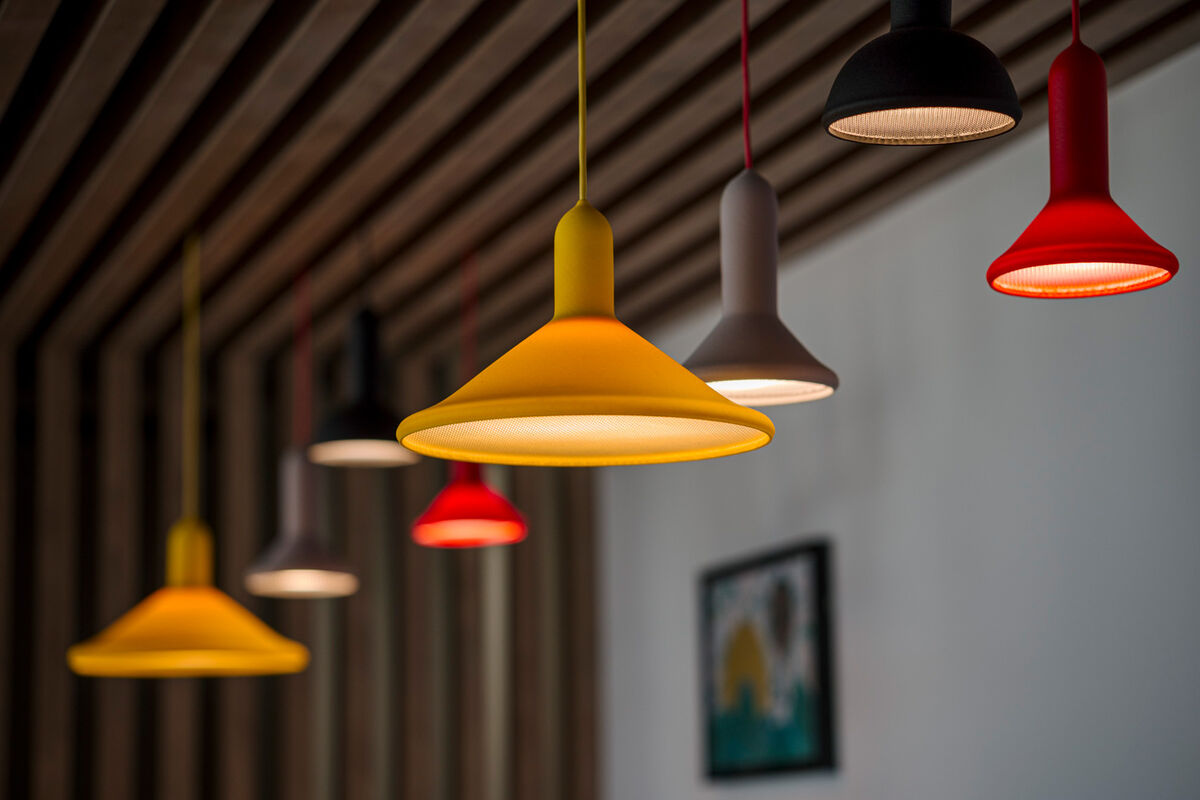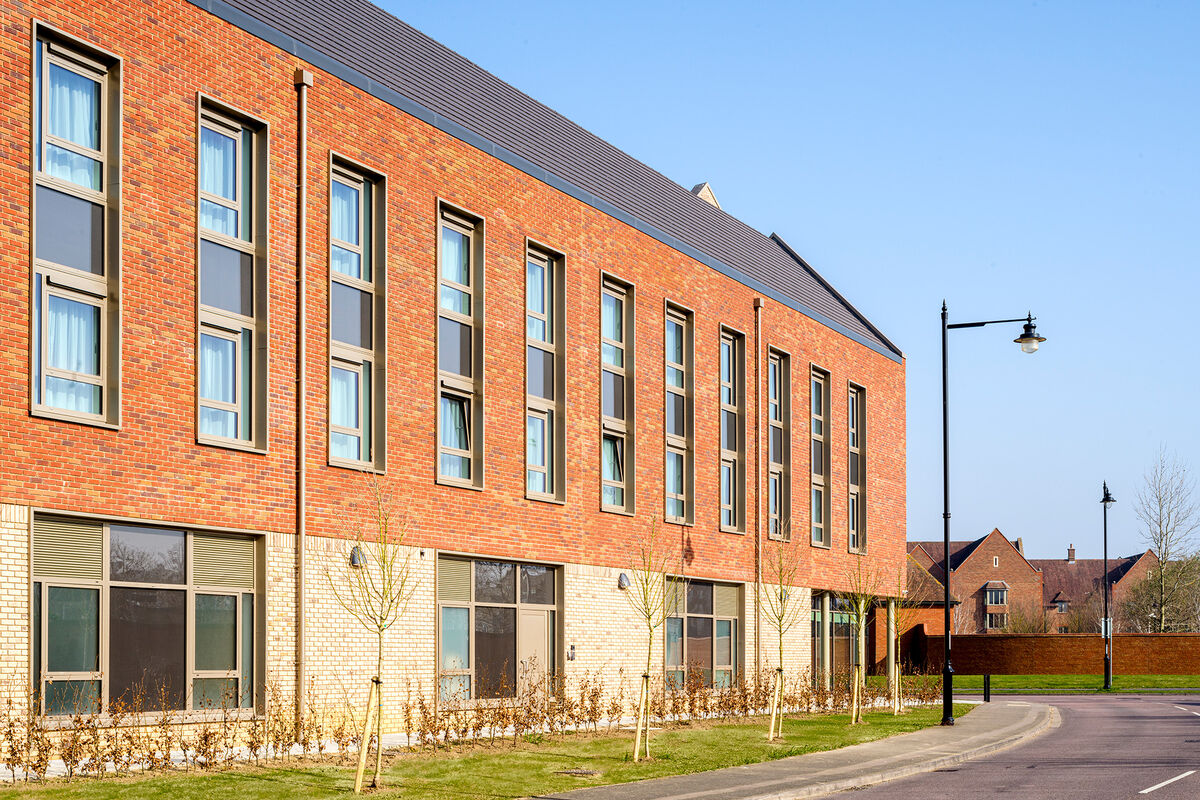 The client wanted a modular-design build which doesn't look modular. The continued glass detailing we achieved across multiple floors is almost unheard of when it comes to modular design.
---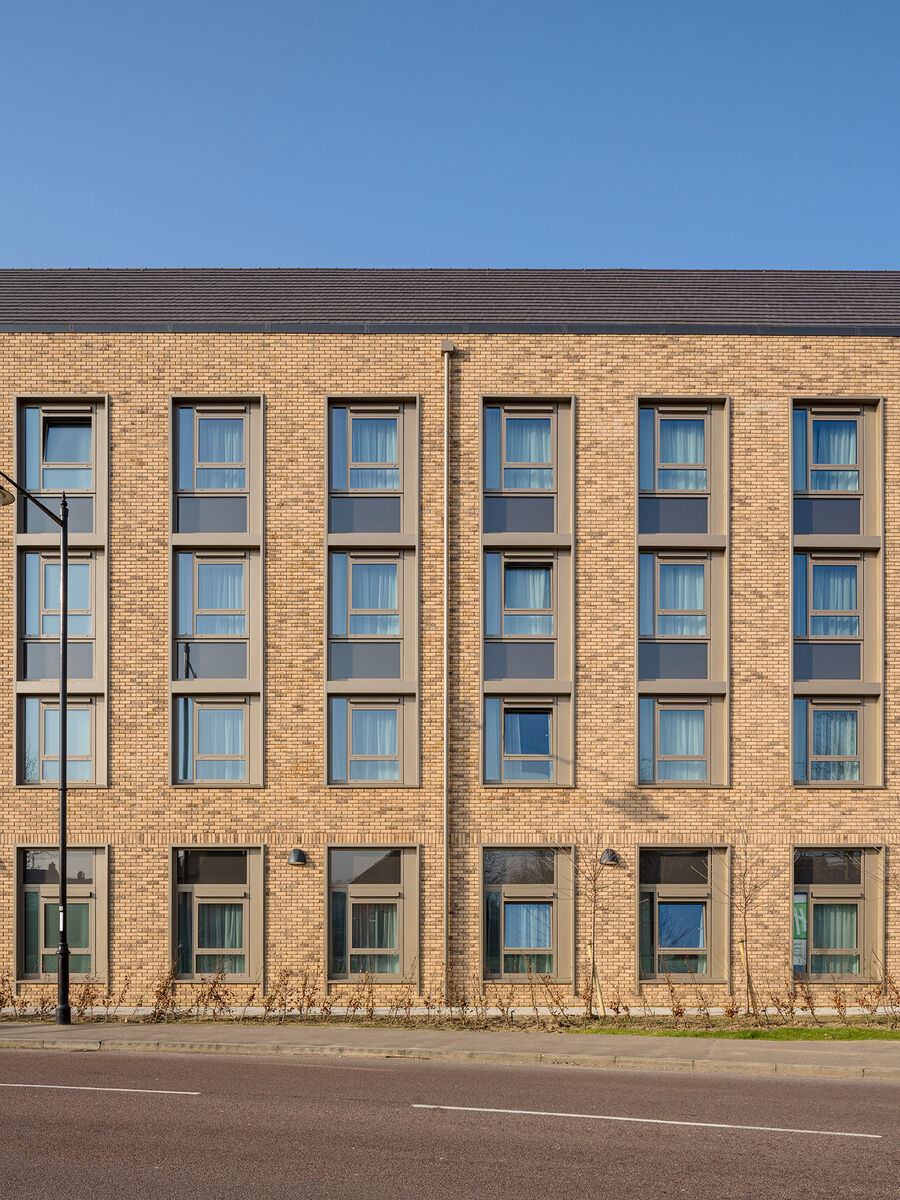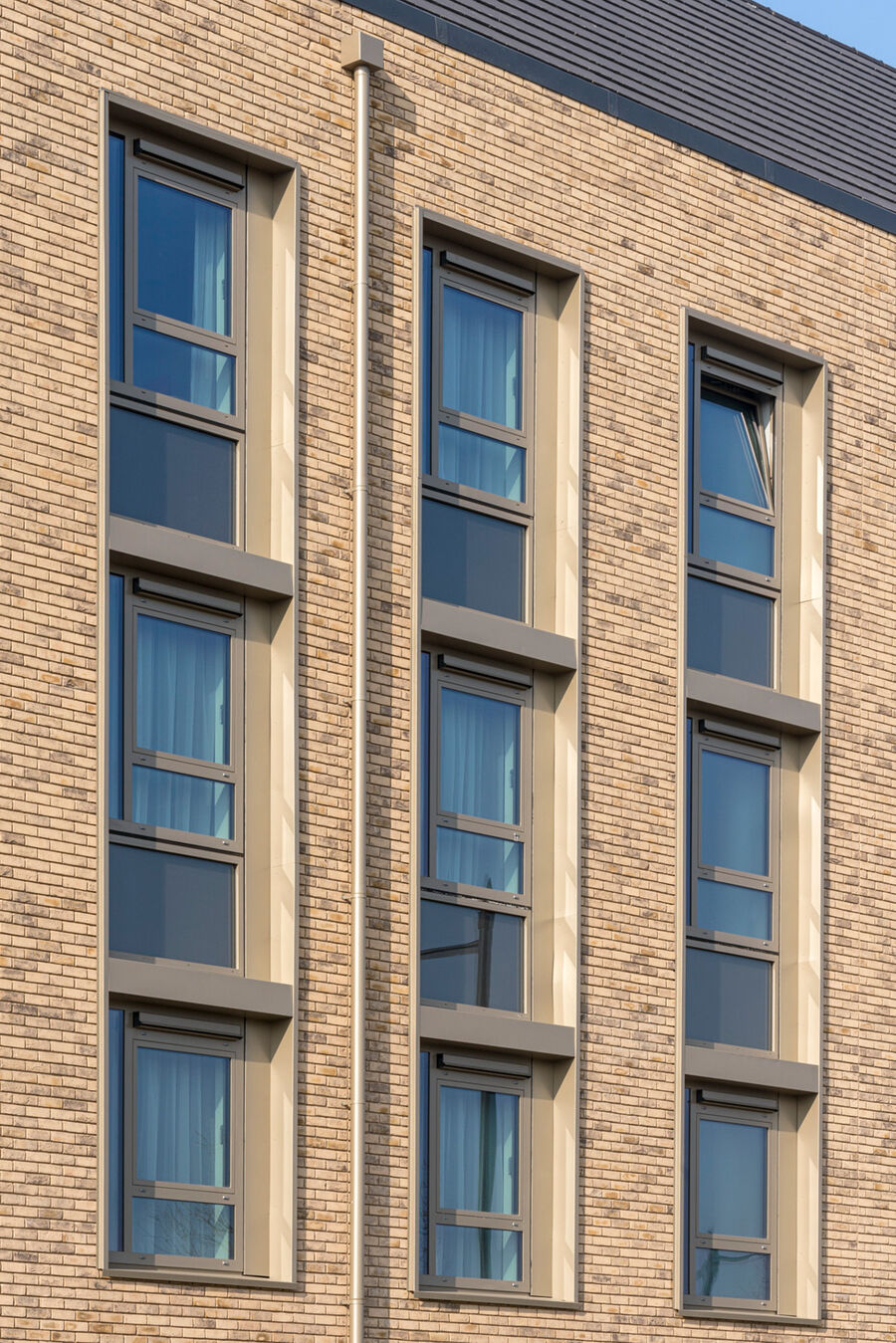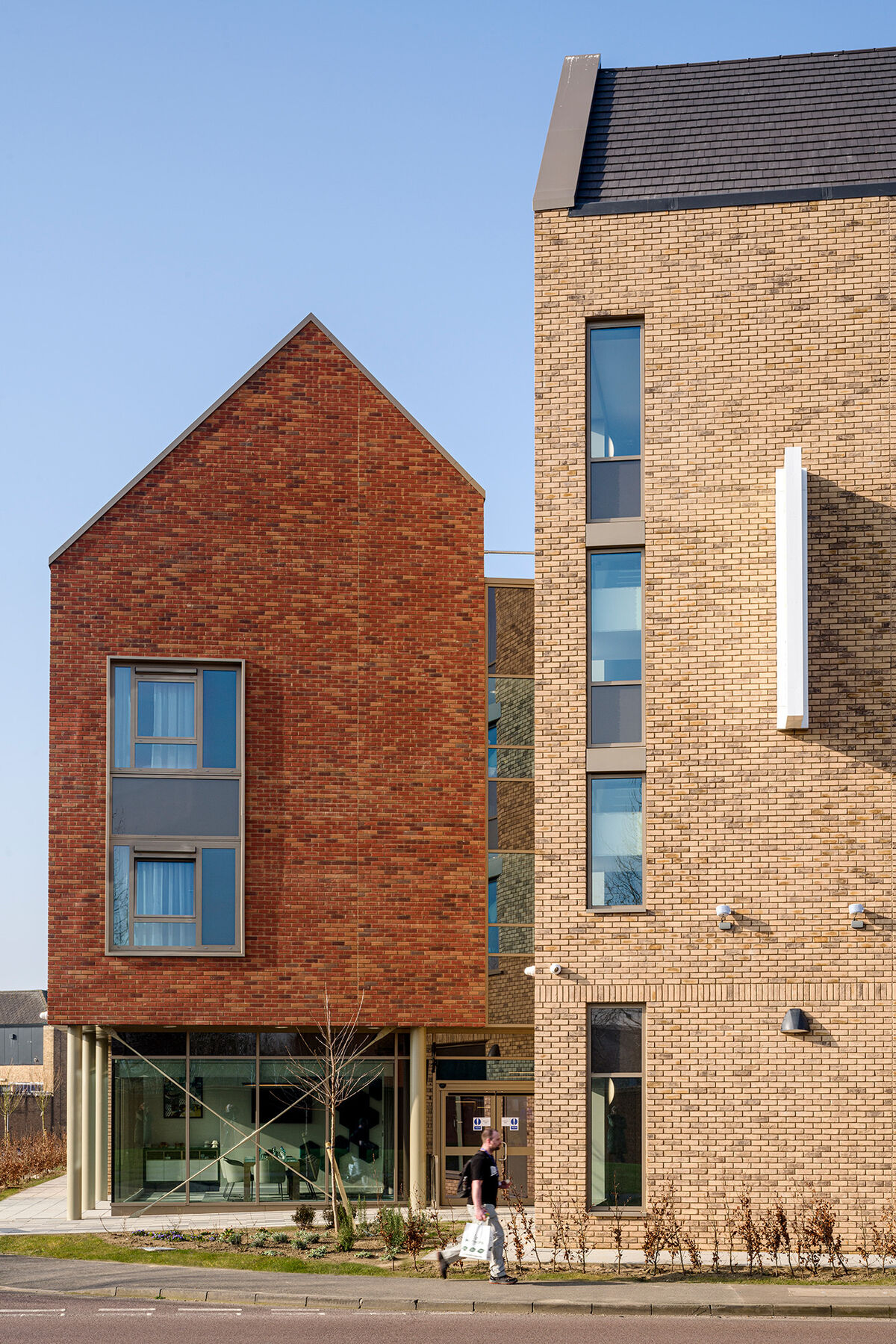 It's been an absolutely wonderful experience opening the hotel.
Ilhan Kose
General Manager, Holiday Inn Express Cambridge West — Cambourne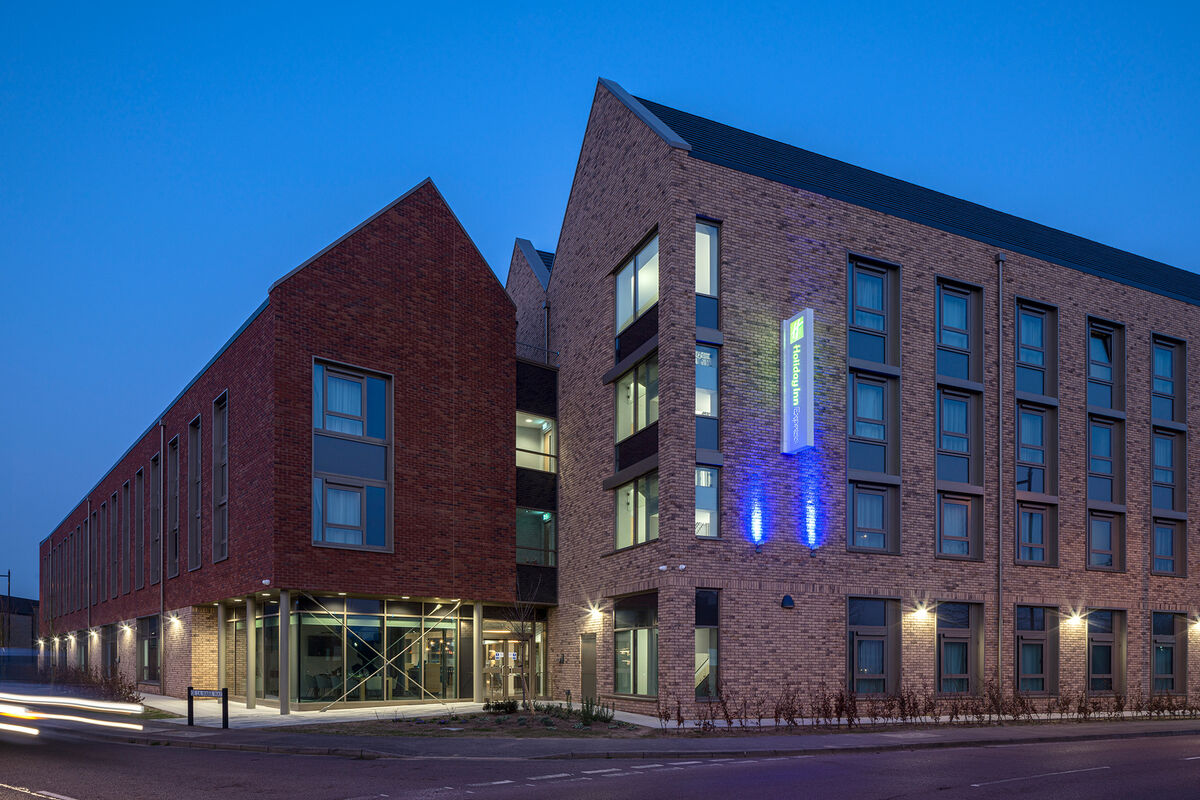 More projects
Next Project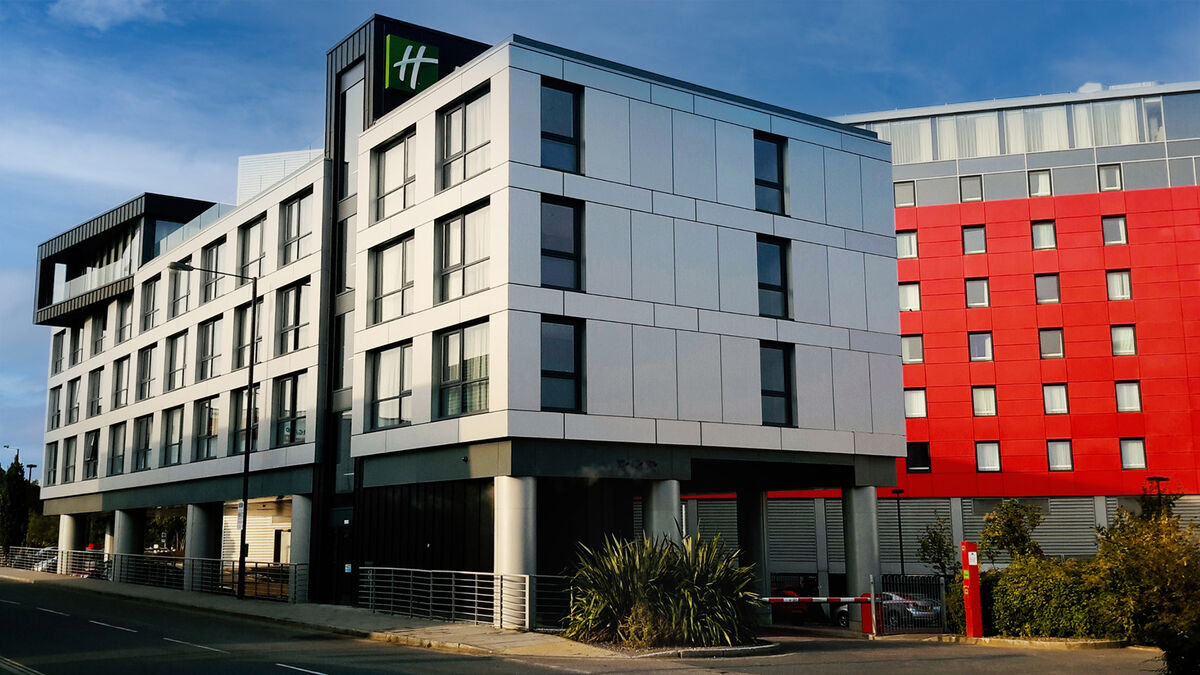 Holiday Inn London West
A contemporary extension to an existing Ica-designed hotel