Residence Inn Aberdeen
Aberdeen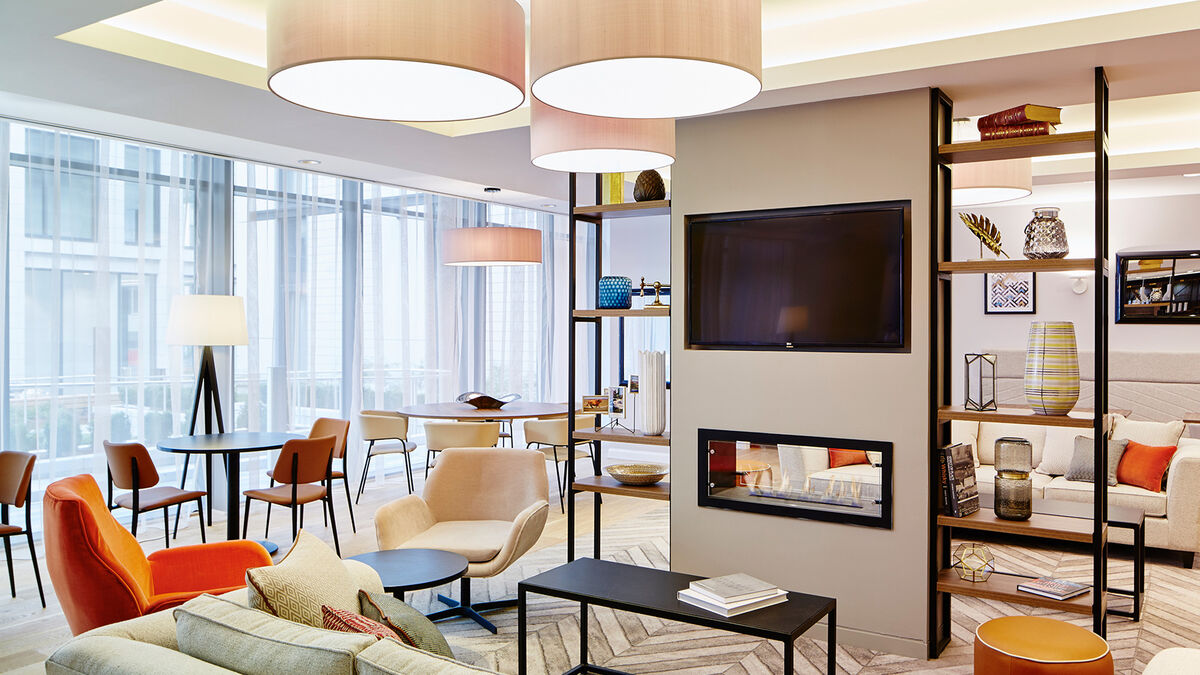 Incorporating residential comfort in long-stay brand
---
Type
Residence Inn by Marriott
---
Status
Completed
Our success with the UK brand launch of the Marriott Residence Inn, Edinburgh in 2011 led to our appointment to design the long-stay brand's second foray into the UK market at the Union Square site in the heart of Aberdeen. Ica joined a large design team with responsibility to design the hotel interior and gain approval from the brand for the design.
Our experience and depth of understanding of Marriott allowed our team to quickly and successfully negotiate the approval of the sample room scheme on behalf of the client. A long stay brand needs to offer the guest a variety of working, eating and relaxing options and our room layouts reflect this with a mix of fixed and movable elements to achieve the flexibility required. The design for both the bedrooms and public areas draws on details found in the nearby historic landmark Marischal College. We interpreted some of the geometric motifs from the College's ornate ceilings in a contemporary way and incorporated them into the carpets which run throughout the building, creating a strong link between all areas of the hotel. The public areas incorporate all the residential comfort one would expect from the Residence Inn brand with an eclectic mix of furniture and artwork. The large bar provides a focal point in the space, whilst the convenience of a market area will ensure an enhanced guest experience.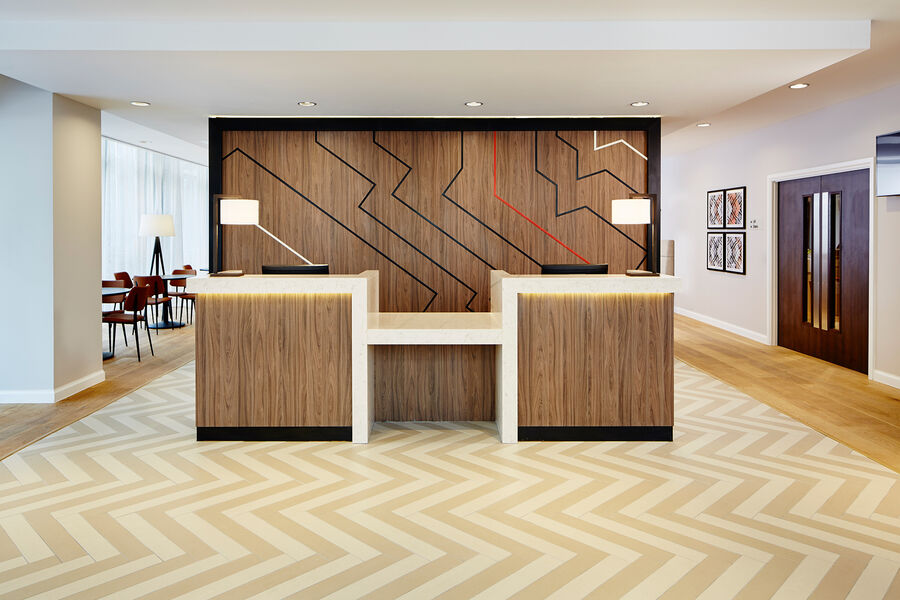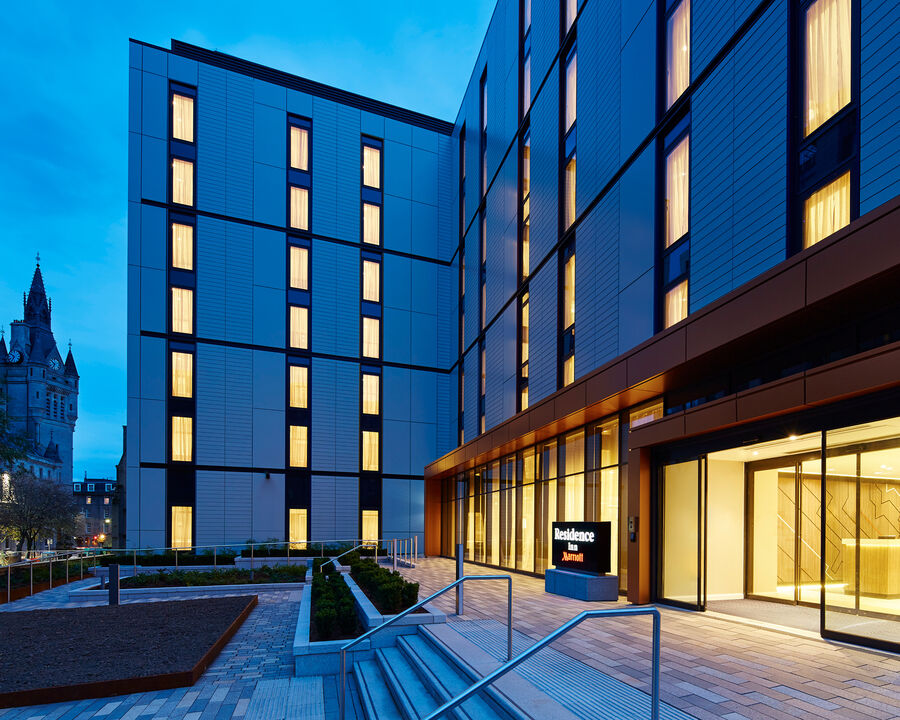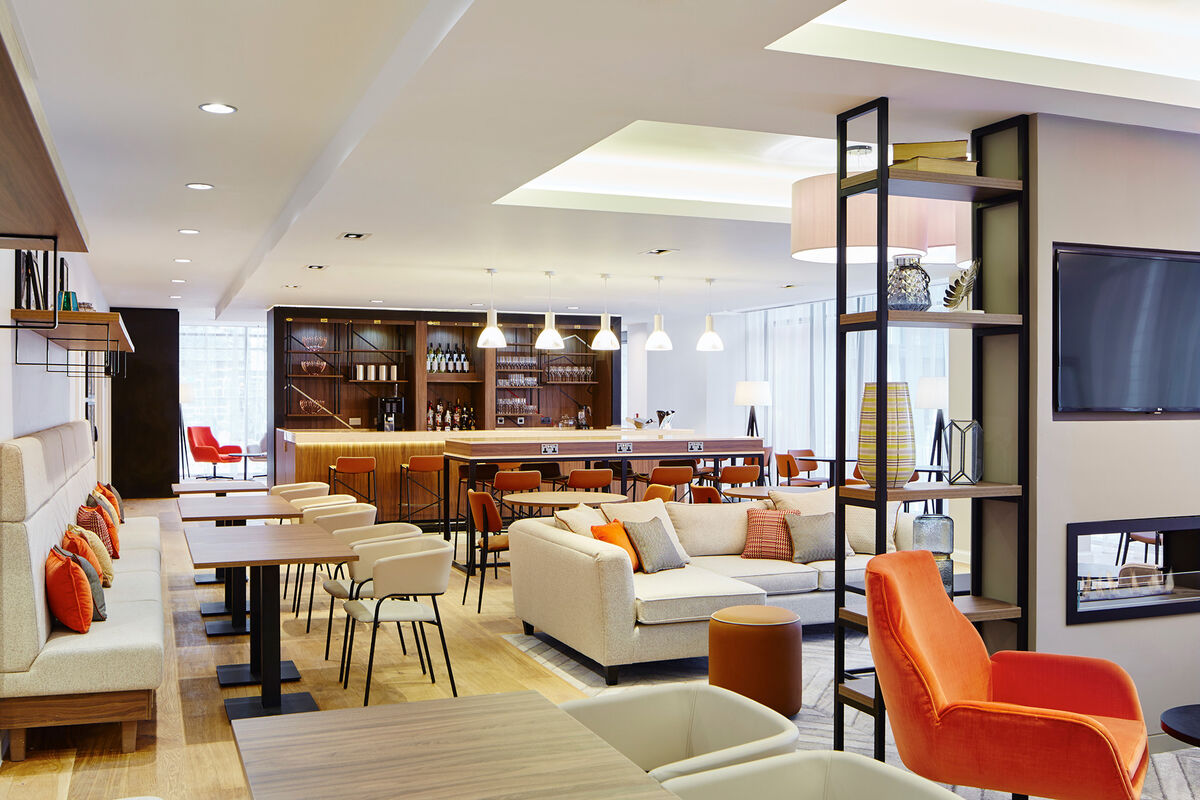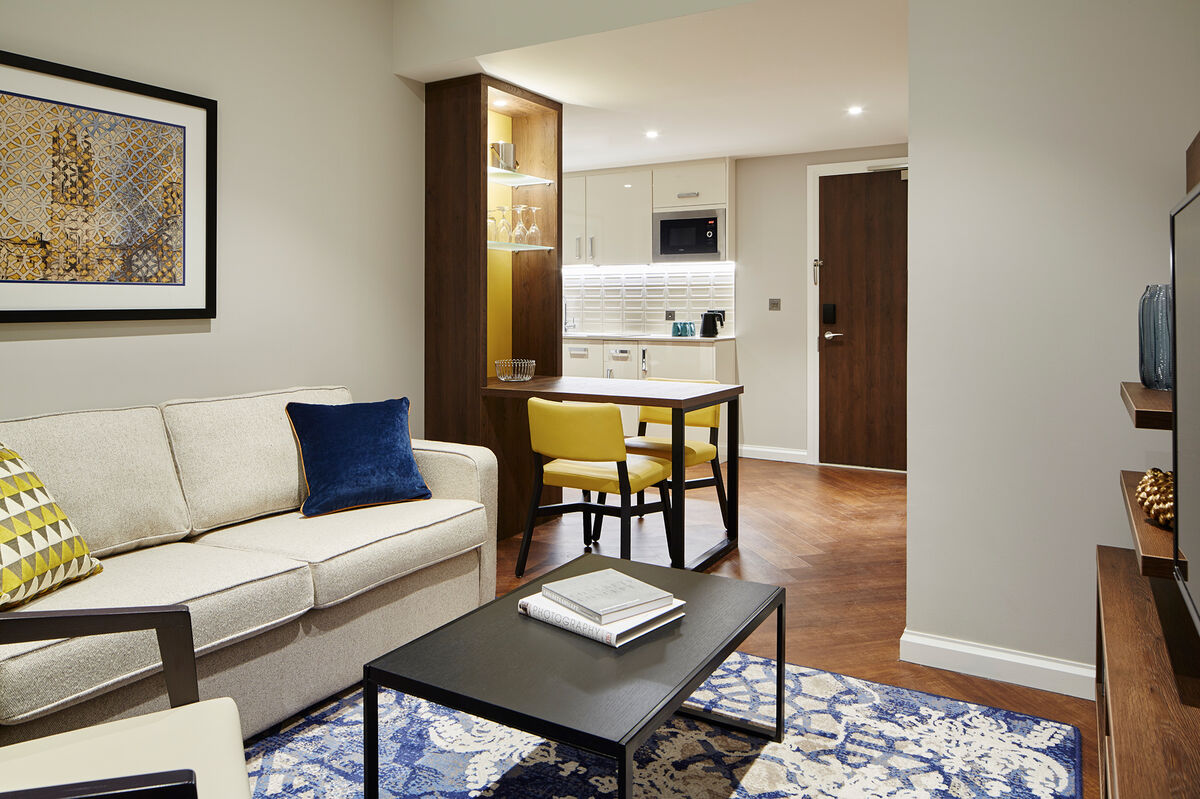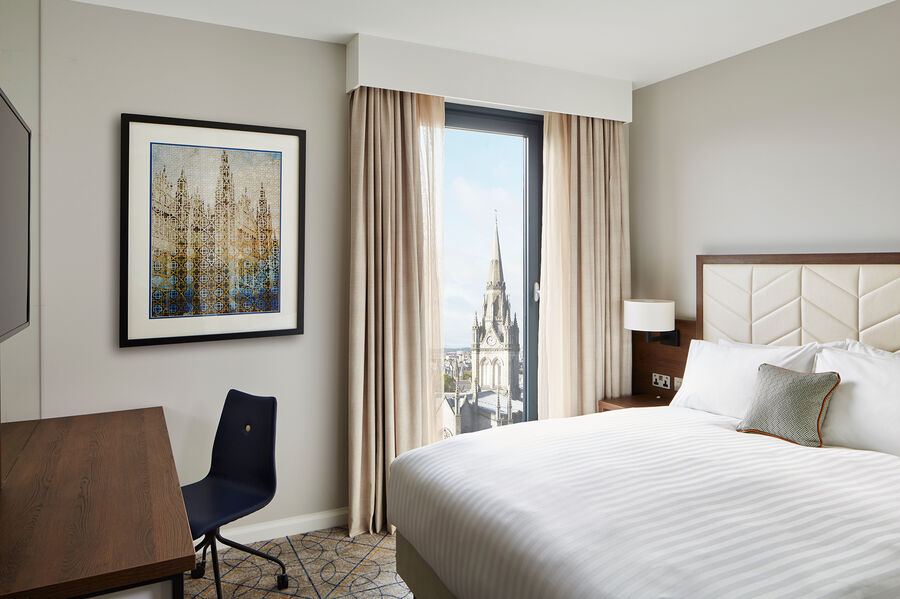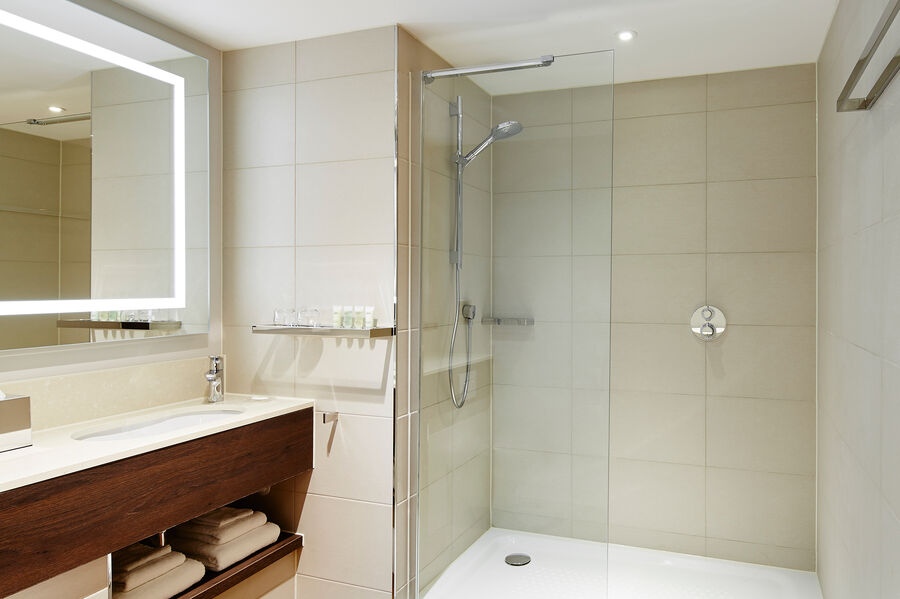 These are no ordinary hotel bedrooms: they are called "studios" for a reason. Cunningly designed to incorporate the kitchen beside the sleeping area and spacious shower room, they quickly become a living space, not just a stop-over spot.
Scotland on Sunday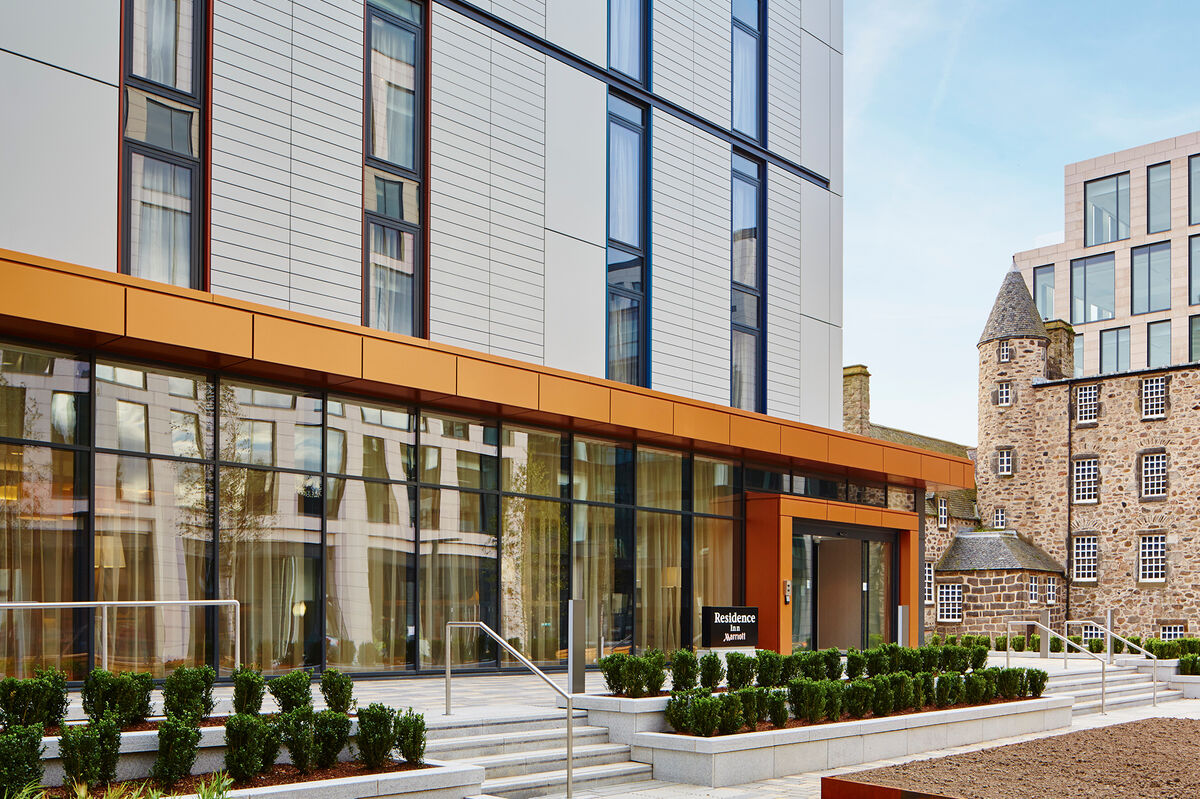 All the advantages of a hotel with the bonus of home comforts.
Scotland on Sunday
More projects