Marriott Tribute Edinburgh
Edinburgh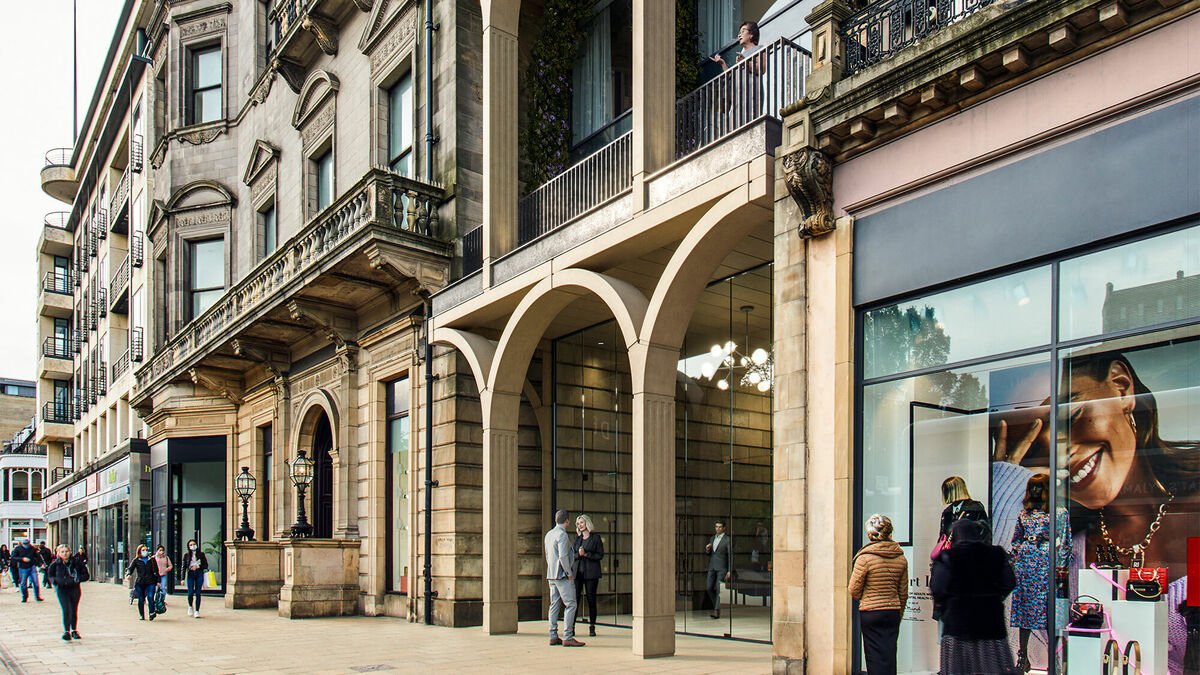 Welcoming cultural change on Edinburgh's Princes Street
---
Type
Tribute Portfolio
---
Client
Legal & General
---
Status
On the drawing board
How do you change the direction of high street decline?
We believe the answer is contained in the approach taken on the former Debenhams department store on Princes street.

Understanding why people choose to spend time somewhere is fundamental to designing a successful destination. And in any city — but even more so in Edinburgh — it means connecting with its people, not just its tourists.
There can be little doubt that the views from these magnificent buildings will be fantastic, but we are determined that the experience for people who come to visit, eat, shop, relax and simply spend time will be every bit as special.
—Nida Rehman, Senior Development Manager Legal & General
Our design delivers a true transformation and a place for the people of Edinburgh to inhabit.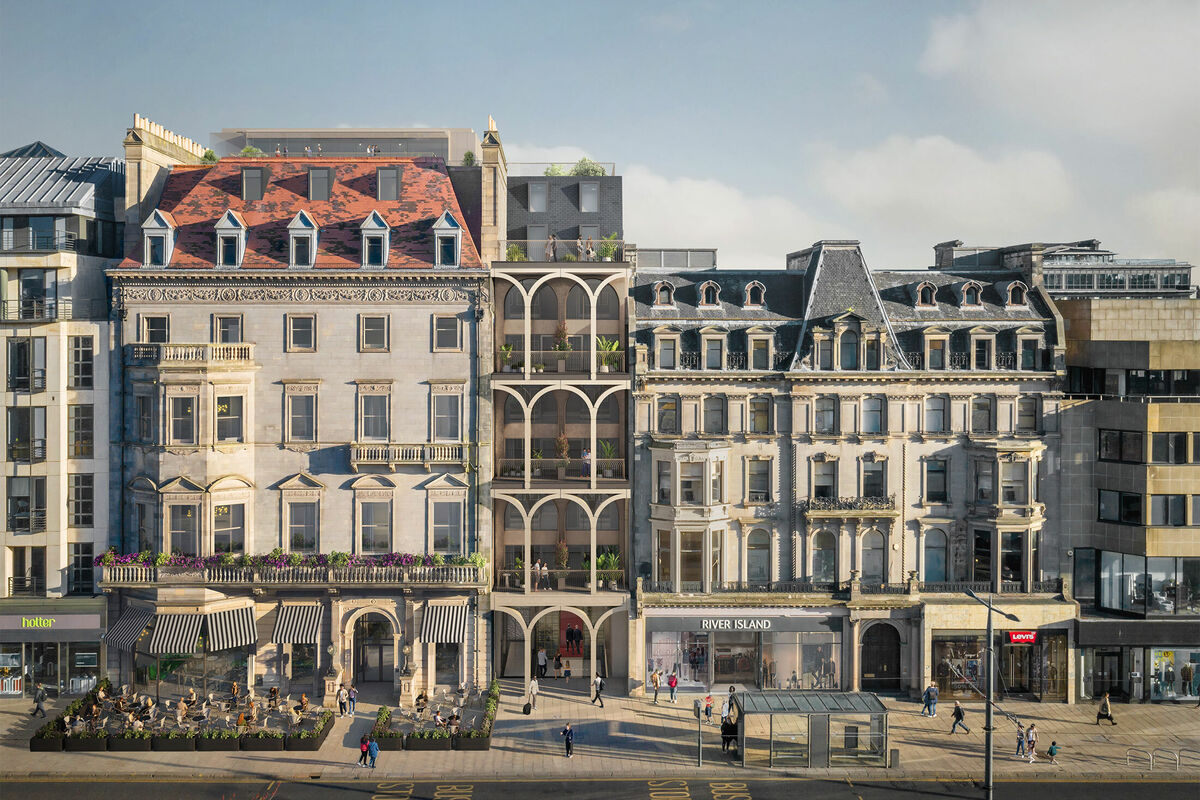 Understanding why people choose to spend time somewhere is fundamental to designing a successful destination.
---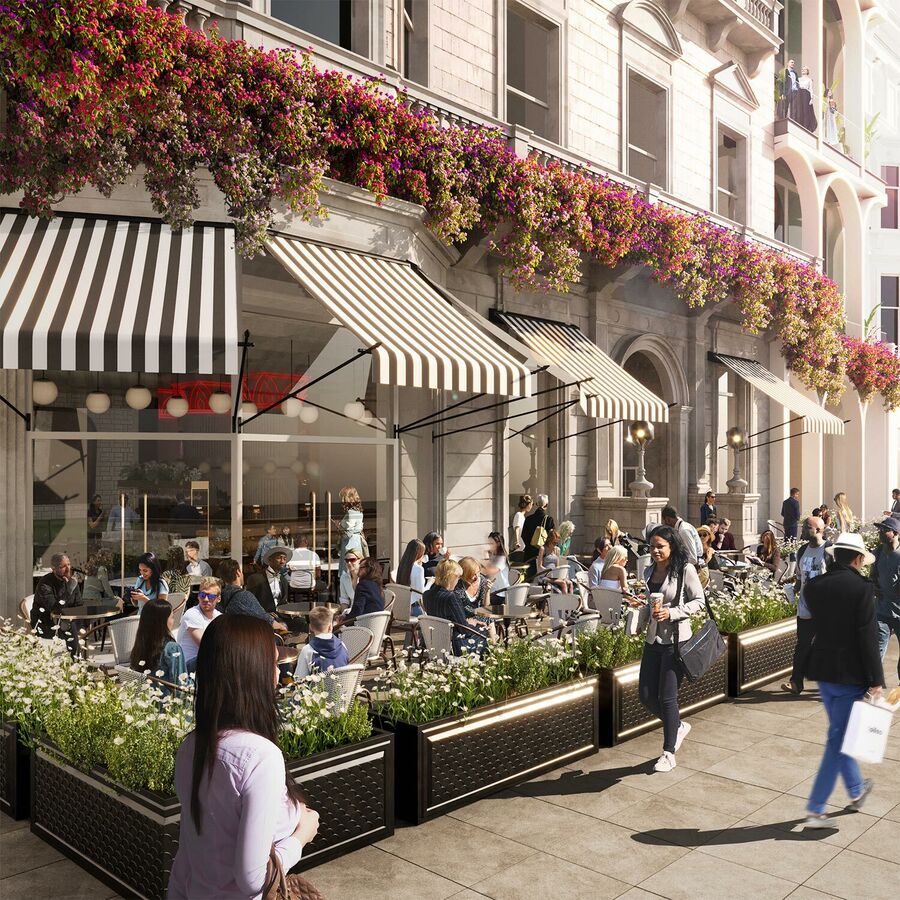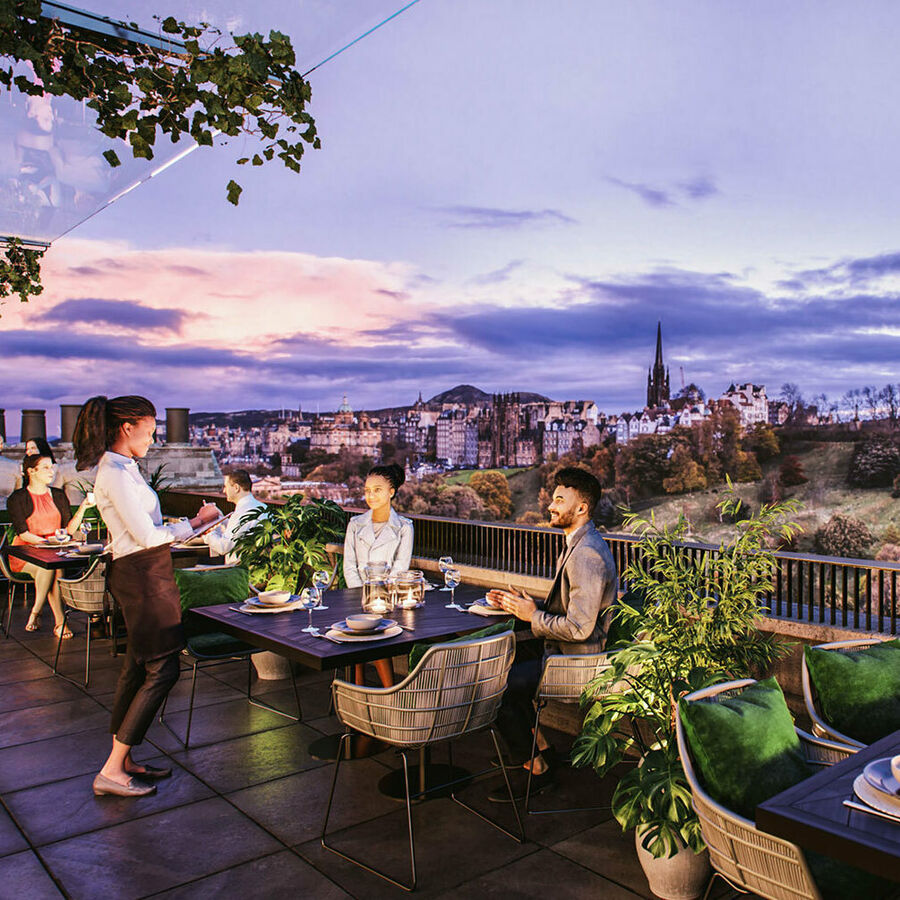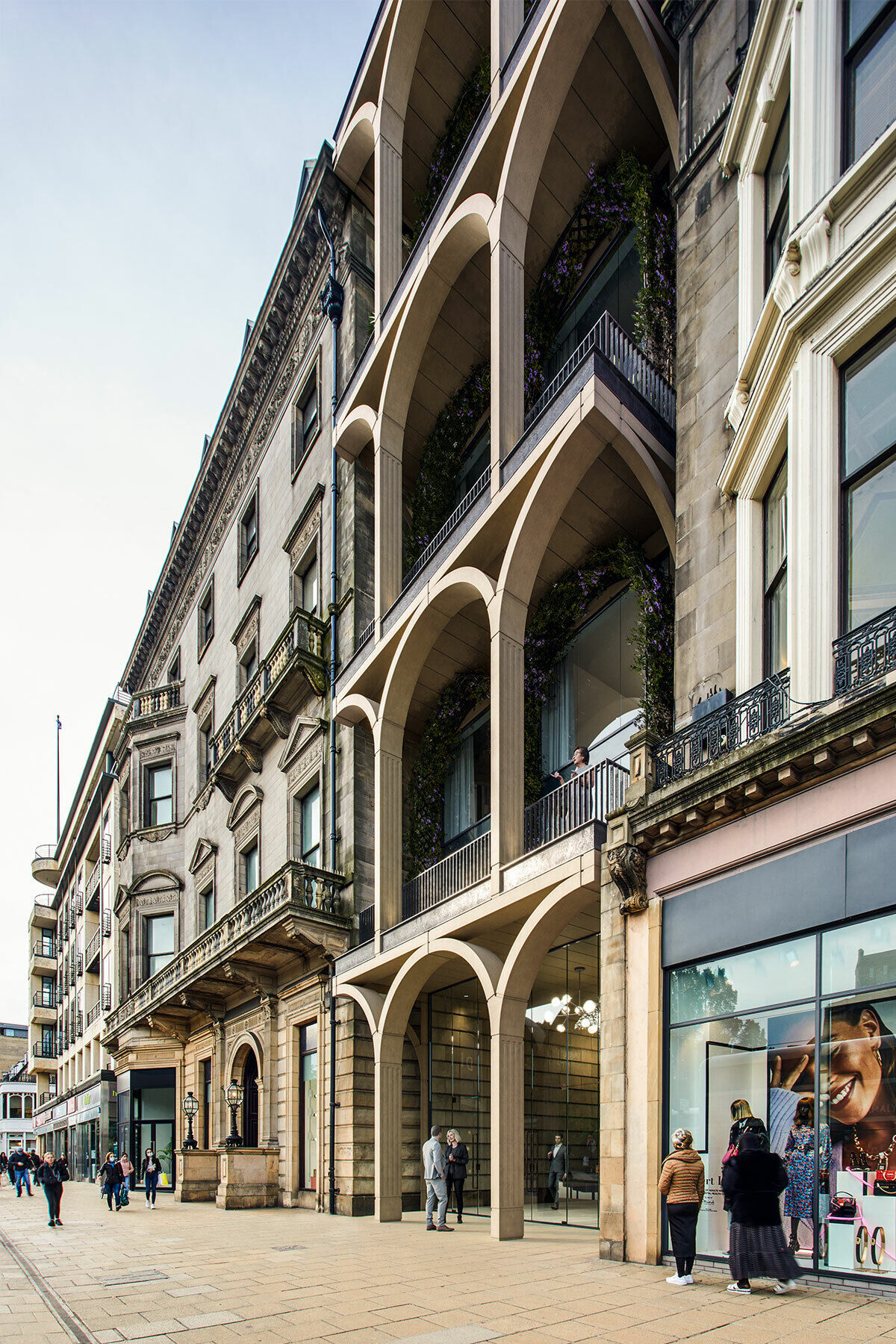 Reimagining the high street
The existing department store had deep large floor plates with no natural light and many changes in levels. Three separate listed buildings form the frontage onto Princes Street and the site crosses the rear lane before reaching Rose Street. This is the type of complex challenge that we excel at.
Our solution introduces a new arcaded street that links Princes Street with Rose Street which, along with the introduction of a light well and glazed atrium, draws people deep into the plan and creates truly inspiring public spaces that provide the catalyst for change. The demolition of no.111 provided the opportunity for the new use to express its character. It does this with a surprising and elegant piece of architecture that will no doubt be the subject of many an Instagram post. The vision being a freestanding series of arches, all lusciously planted, echoing and reinforcing the idea of the 'Athens of the North'.
Change can be difficult
World Heritage did not support the addition of a rooftop bar but, nevertheless, it was key in creating a new destination. Ica successfully negotiated its approval and it will spearhead a fundamental change to how Princes Street will be used in the future. Creating a café culture at our frontage, seductive spaces accessed from our new street, mezzanine bedroom suites facing Edinburgh Castle, and a stunning rooftop bar maximising views out to the Castle. All playing their part in reimagining the high street and creating a place where the people of Edinburgh can connect with and enjoy spending time in their city.
Transforming a department store into a commercial opportunity
While the disappearance of department stores has robbed the high street of a certain kind of magic, in this case we are able to preserve the heritage of the building and create a new kind of magical experience — who wouldn't want to enjoy the views of Edinburgh Castle from the sky bar?
Transforming a declining high street into a café culture
The high street has been in decline since the growth of out-of-town shopping centres in the 80s, but there is an opportunity here, too. Edinburgh has long-held ambitions to cultivate a café-culture and this project will spearhead this transformation.
Transforming connections — reinterpreting the traditional arcade
A new internal 'arcaded street' is created from Princes Street to Rose Street, drawing people through the deep plan of the building. So, we're combining a traditional Edinburgh urban event and adding value.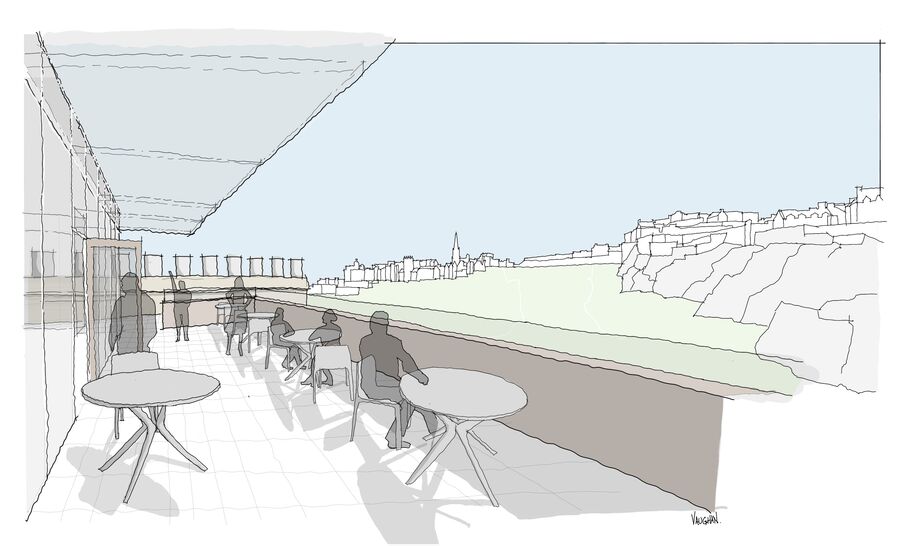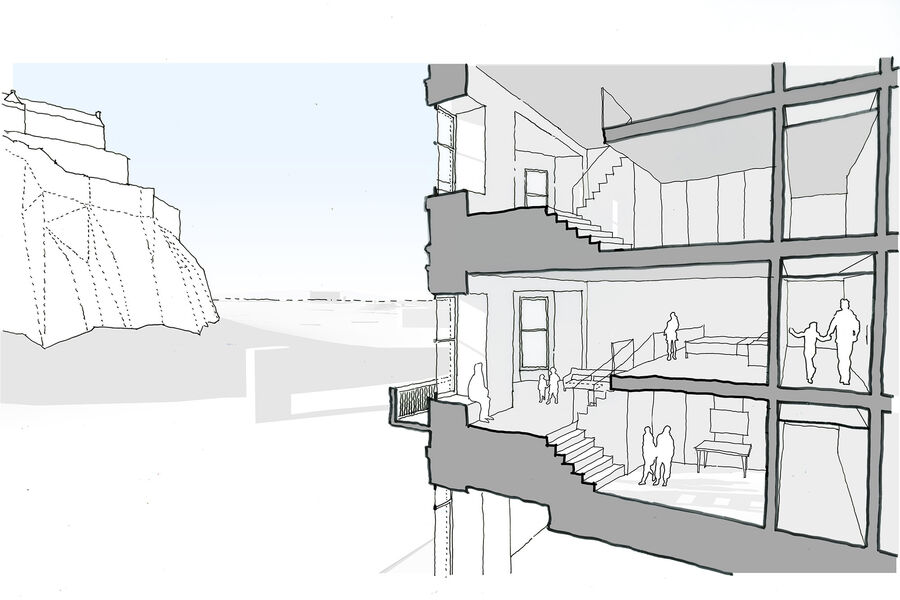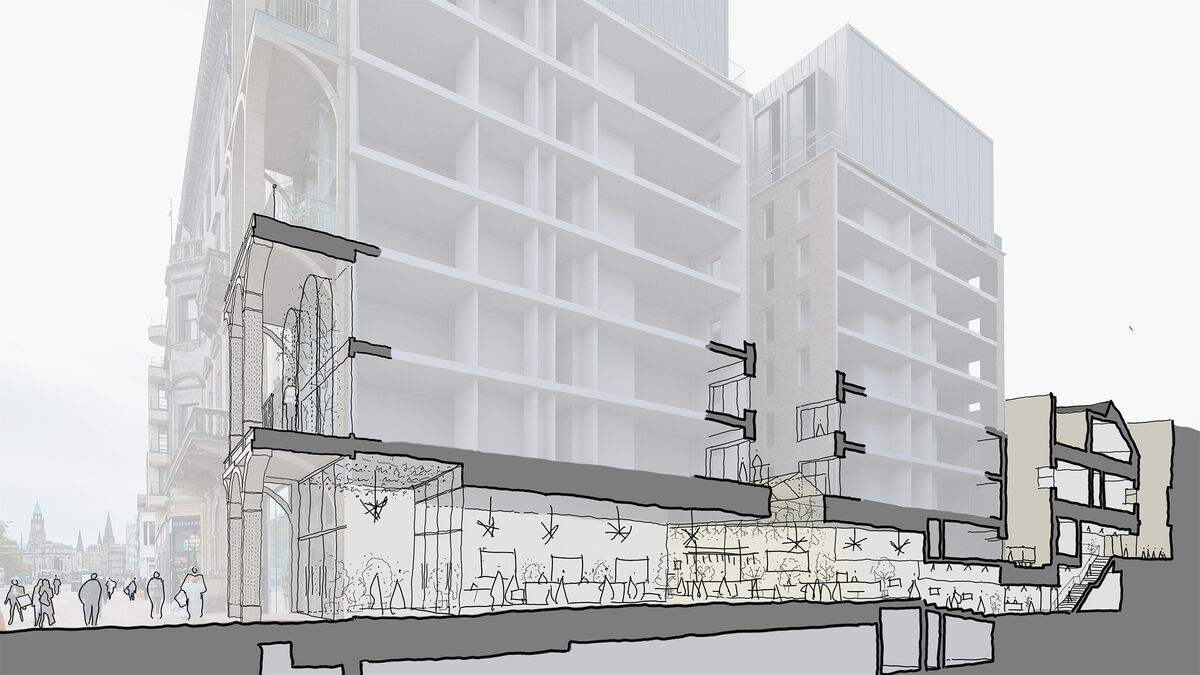 We were absolutely delighted to receive unanimous support at Planning Committee. It is an amazing scheme which will deliver a wide range of benefits to the local area.
Nida Rehman
Senior Development Manager, Legal & General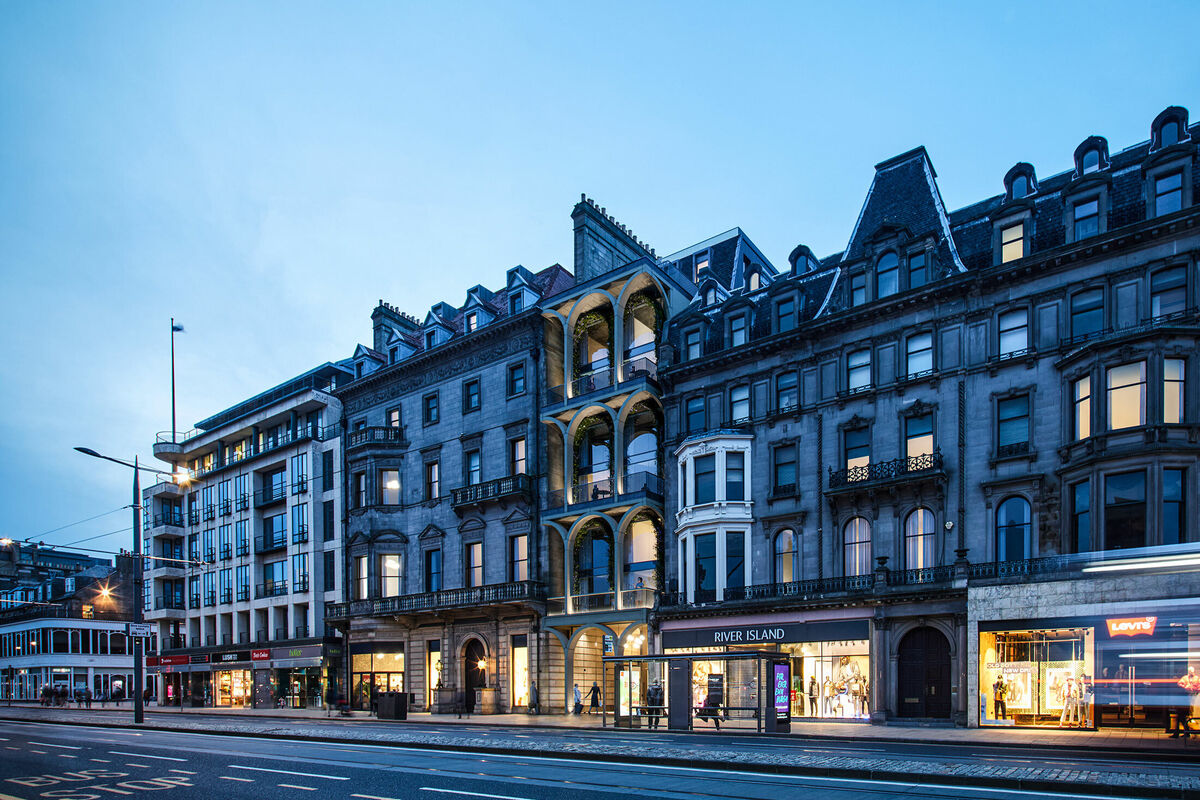 Next Project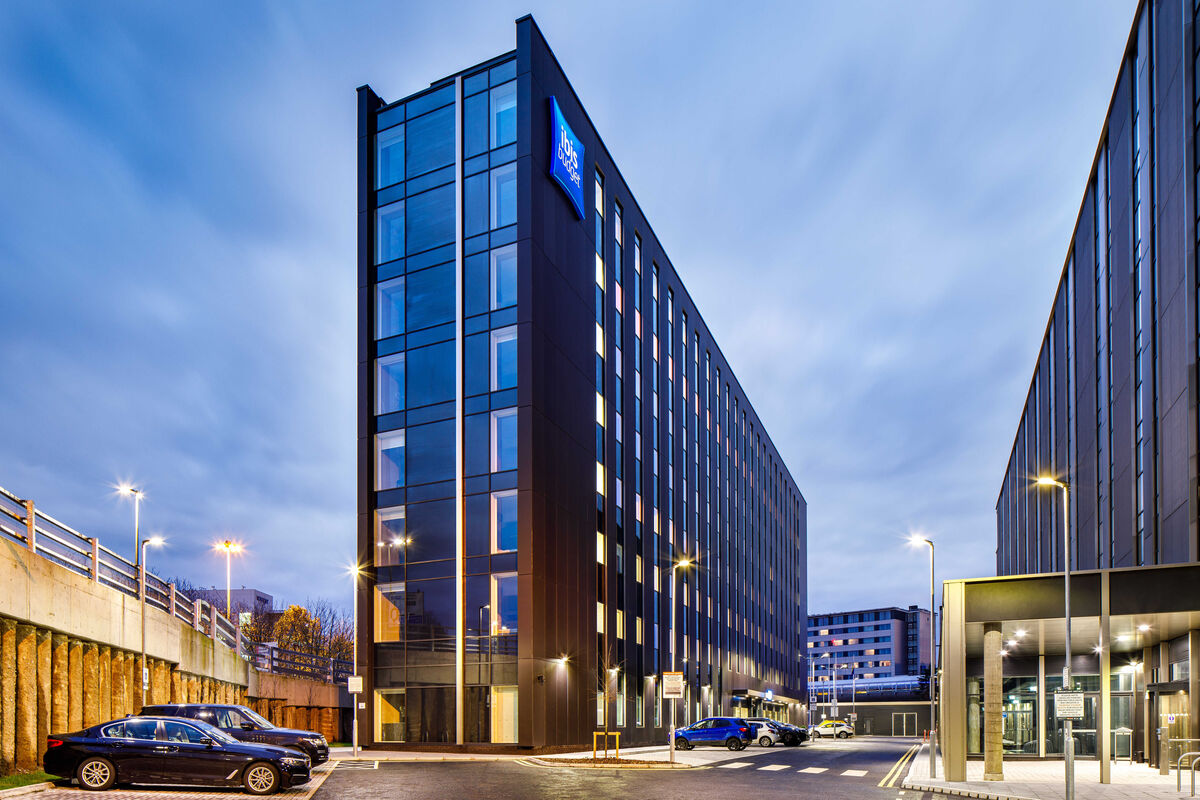 Ibis Budget Manchester Airport
A landmark hotel at Manchester airport