Ibis Styles Douglas House
Glasgow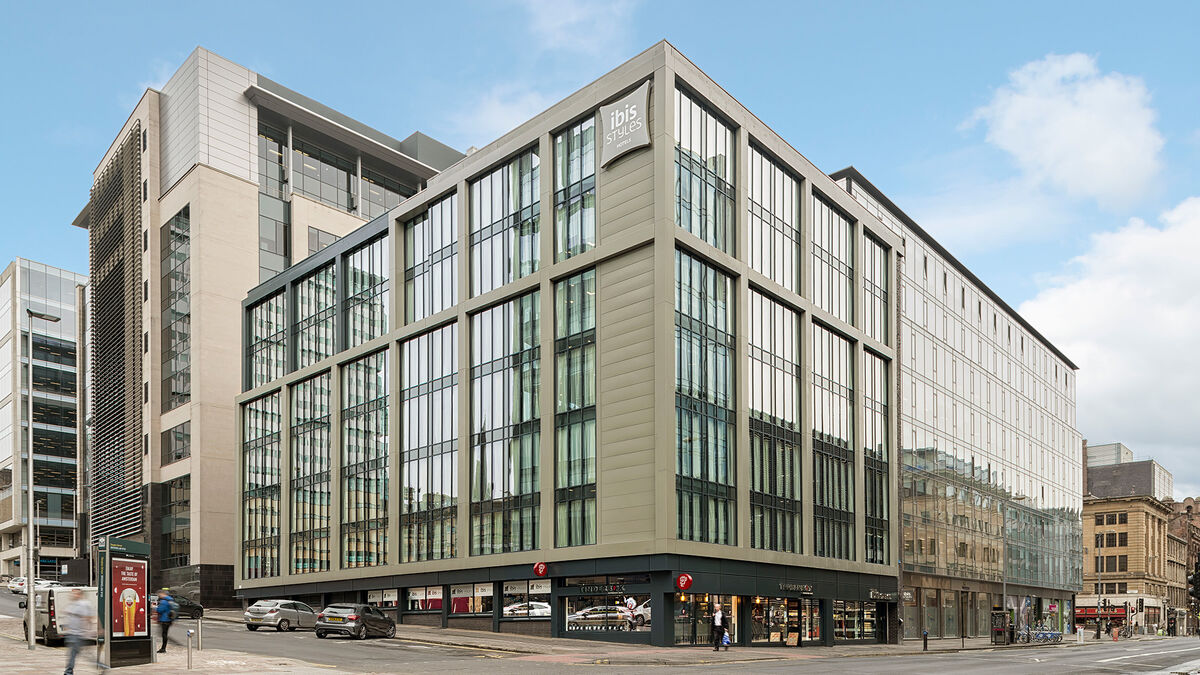 Ibis Styles overhaul in Glasgow's financial district
---
Type
Ibis Styles
---
Status
Completed
Douglas House occupies a prominent position in the heart of Glasgow's financial service district. The hotel meets the street through a ground floor coffee shop activating the area at the foot of the building and serving the surrounding local business district. Our bespoke interiors relate to the building and the city at a human level, channelling local culture and comfort into the design of the internal furnishings.
The concrete frame building — originally an office — was stripped back to its structure and fully refurbished into an Ibis Styles hotel. The existing cladding was removed and replaced with a new curtain wall façade shedding its previous outdated 1960s & 1980s façades, significantly improving the building's place in its setting.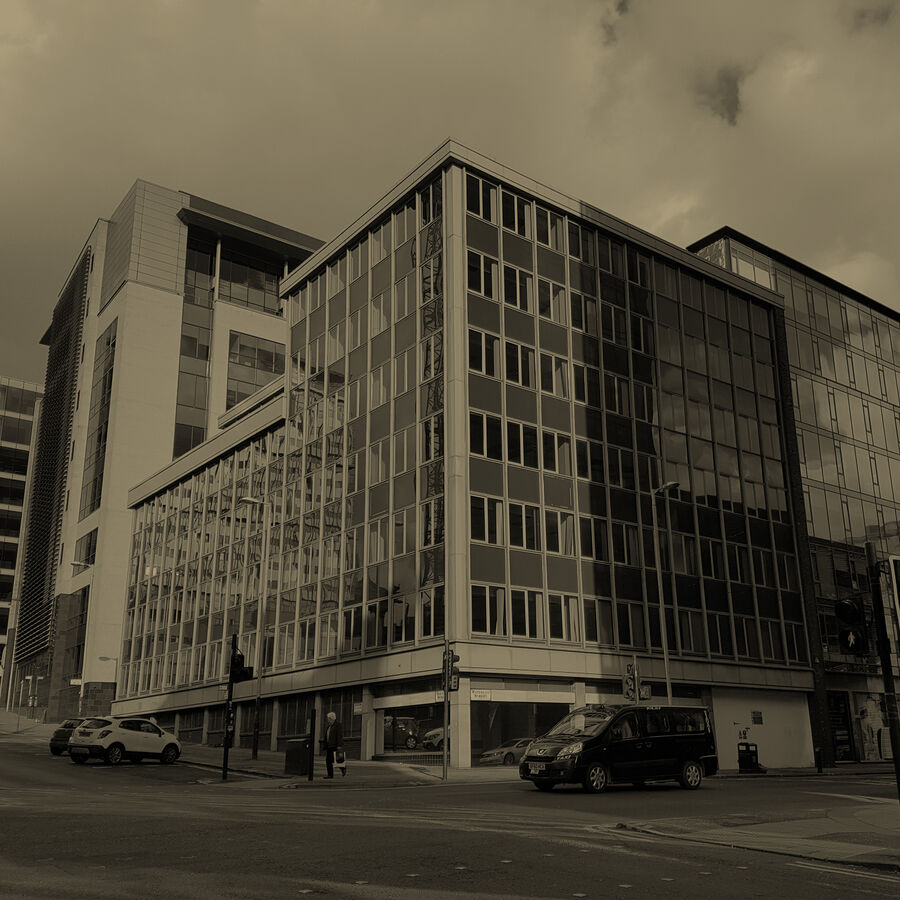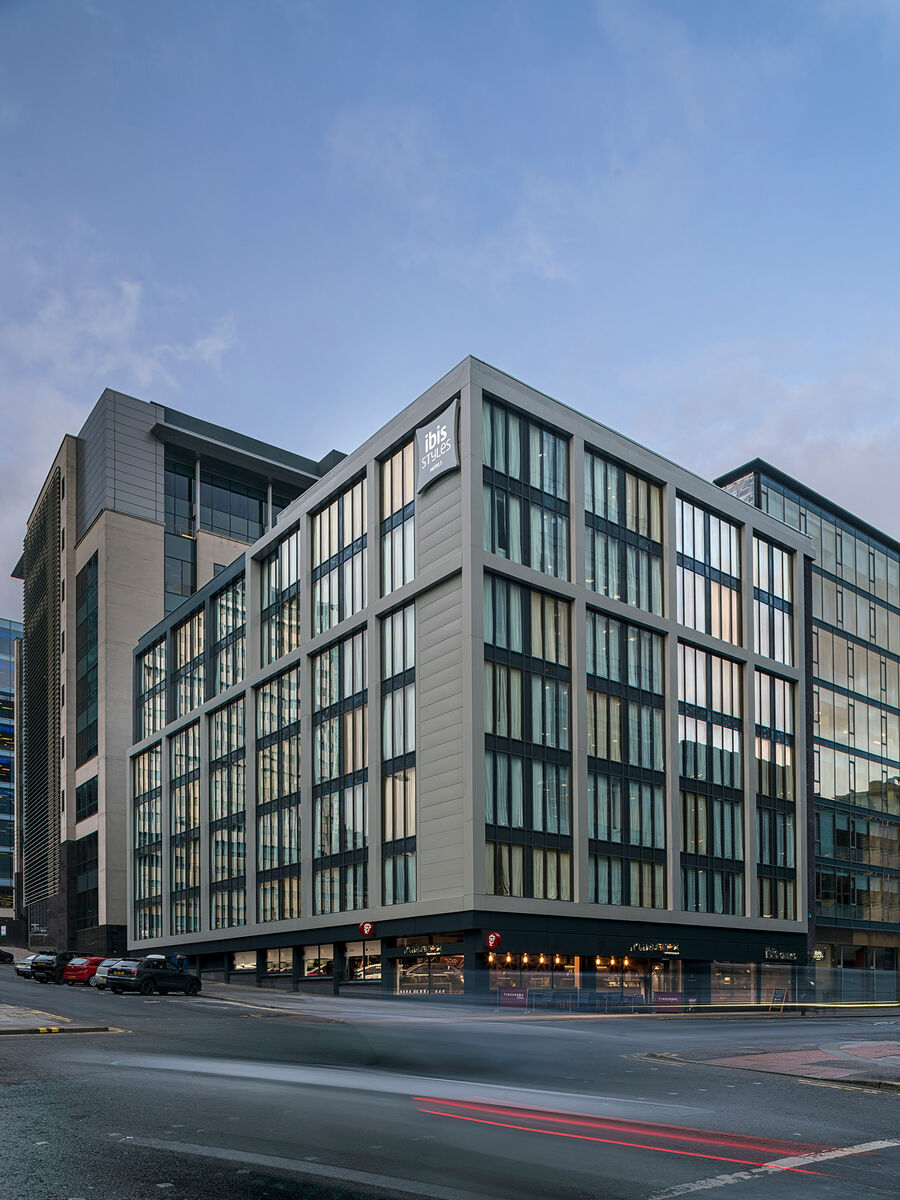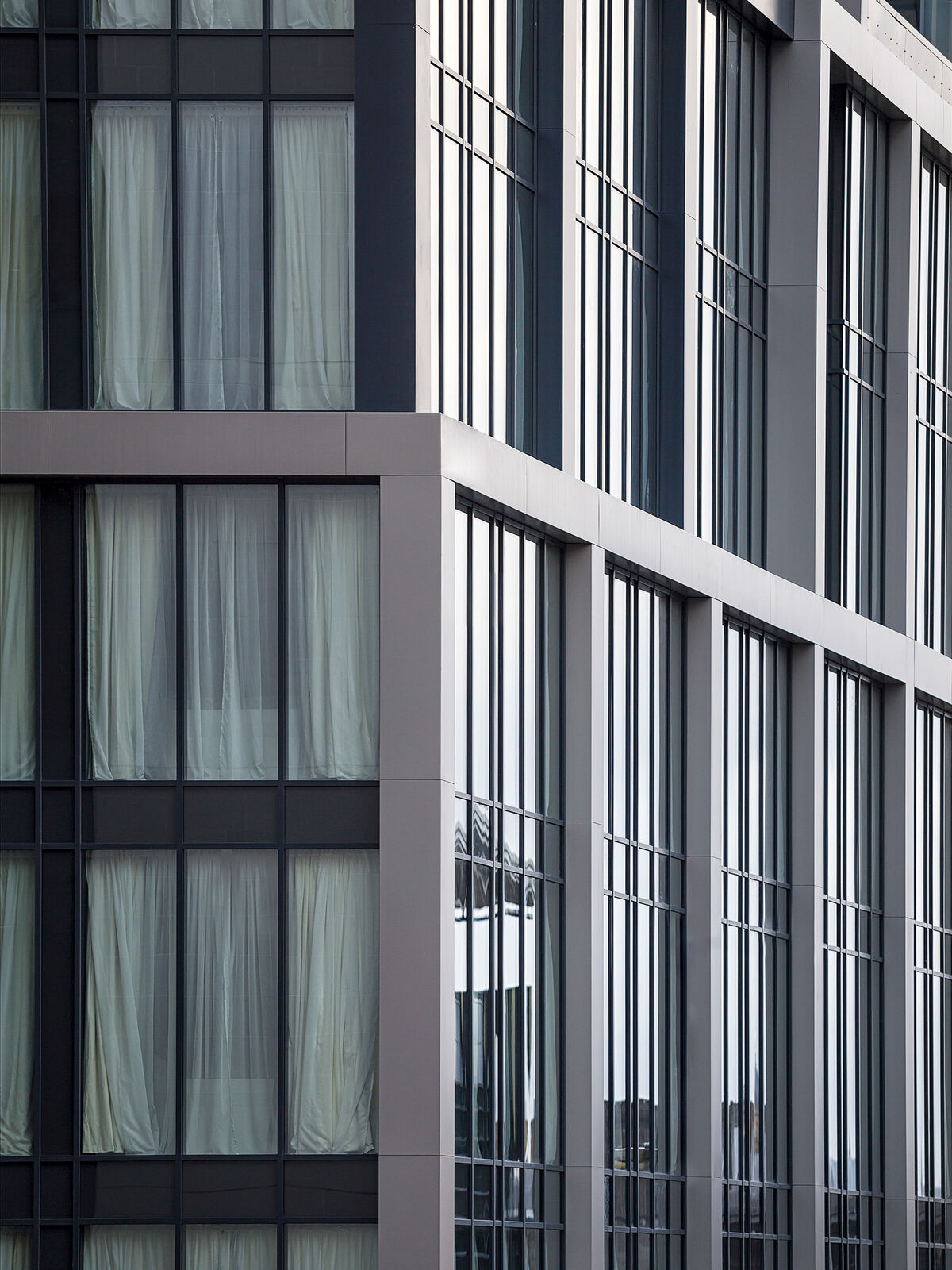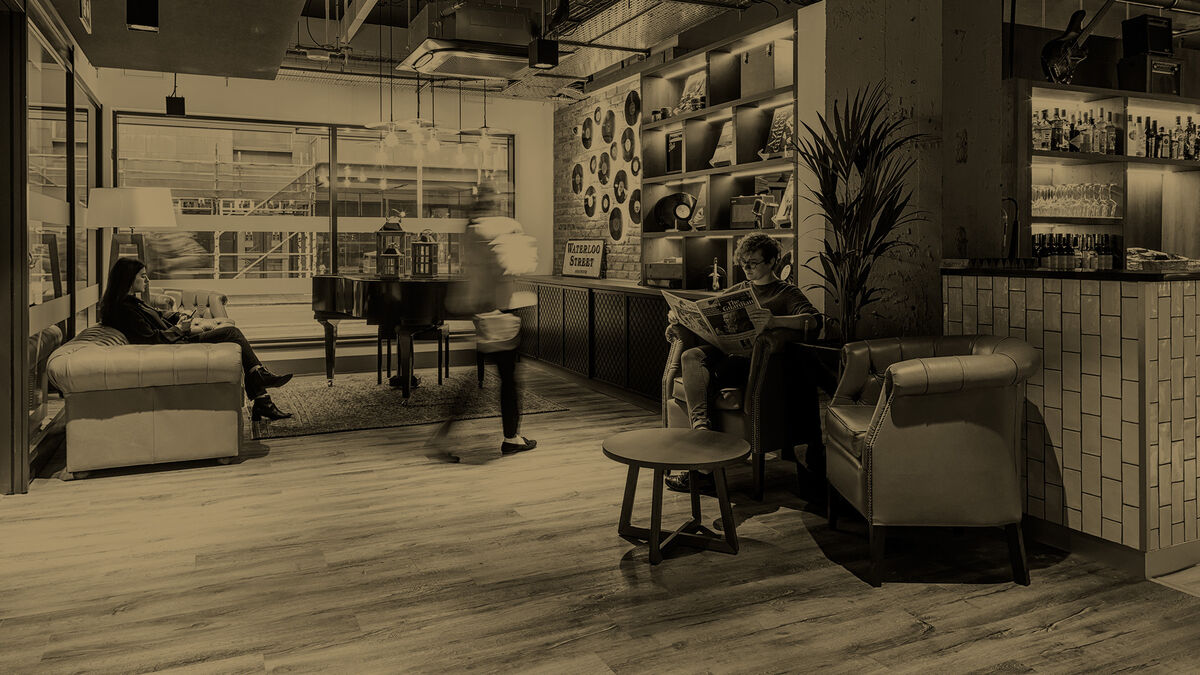 Inspired by Glasgow's infamous music scene, the hotel provides the perfect back-drop to our guests' adventure around the city.
James Wheatcroft
Vice President Marketing, Accor
More projects