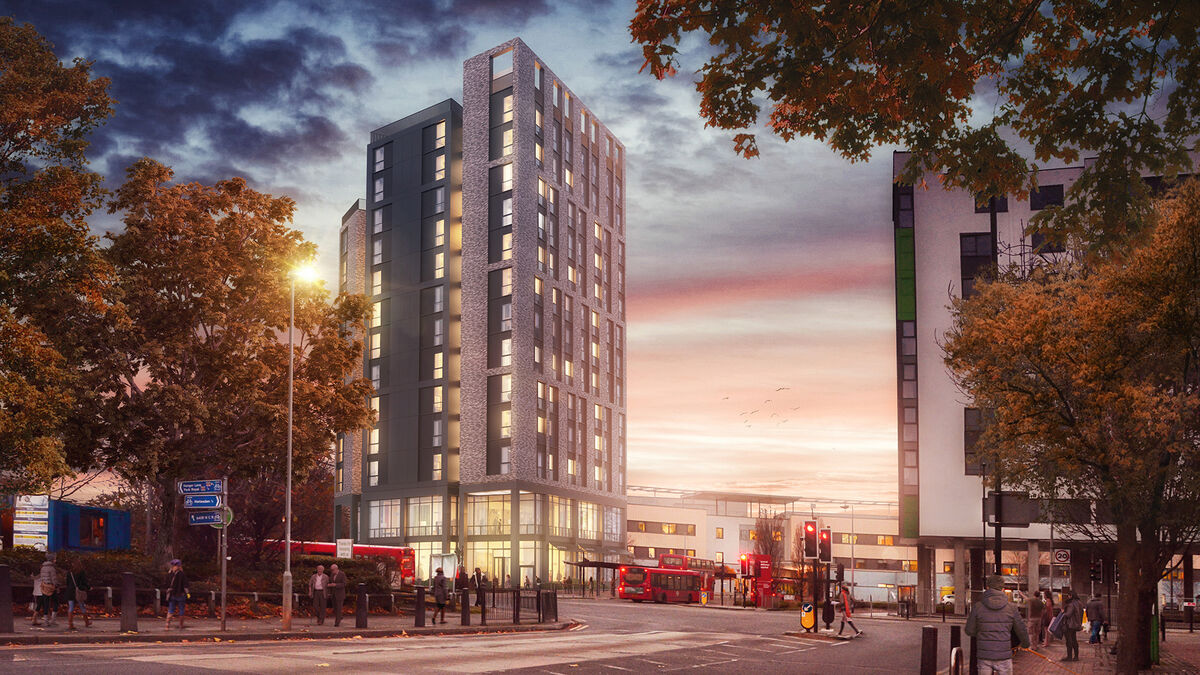 An iconic hotel that revitalises the public realm
---
Type
Ibis
---
Status
On the drawing board
The Ibis hotel in Park Royal is at the centre of an area earmarked for redevelopment by the local development corporation (OPDC)
Occupying a prominent site on one of the areas key junctions, this development will serve to further kickstart the OPDC's ambitious masterplan proposals which includes the delivery of key transport hubs for both HS2 and Crossrail.
The proposed development is comprised of 162no. guestrooms including 20 accessible bedrooms, front and back of house areas as well as a coffee shop at ground floor level. The 13-storey hotel fills the small triangular site and responds to the surrounding area by utilising a tripartite approach to the massing that breaks the building into three distinct blocks. The height of these blocks is varied to create an interesting roofscape which acts as a beacon at the junction and creates individual spaces such as the 11th floor roof terrace.
Public areas at ground and first floor level become a key part of the design. An increased floor to ceiling height on the ground and first floor helps to create generous public spaces which can be used by hotel guests and local residents. A podium structure defines the lower floors of the buildings and allows for large areas of glazing which contrasts the upper bedroom floors. The building line at low level was pulled back into the site to create a more generous public realm at the key corner. This also helps to create a natural and dramatic entrance into the hotel/ coffee shop and generates engaging public spaces for street level interaction.