Holiday Inn London West
London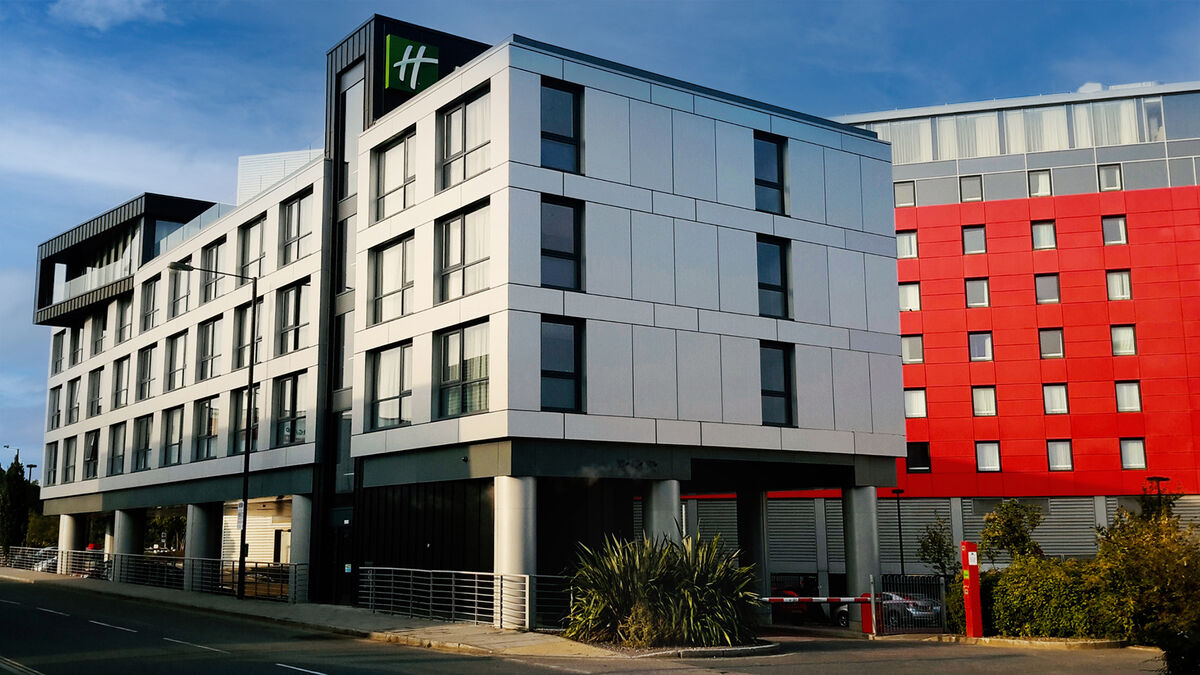 Contemporary extension to existing Ica-designed hotel
---
Type
Holiday Inn
---
Status
Completed
We were approached to develop proposals to extend an existing Ica-designed hotel to meet demand in the area. The extended hotel provides 225 guest bedrooms in total, meeting spaces, fitness areas plus roof terraces and balconies.
Our strategy for expansion was to develop two distinct buildings on the site, linked by atria and public spaces. The existing building was extended vertically while the rest of the accommodation was provided within an entirely new building element. The new building has been designed from first principles to have an almost floating appearance within the streetscape, anchored and balanced visually by the stair core and meeting rooms at each end. The design also seeks to make a 3 storey building appear like a four/five storey building, creating a massing in keeping with not only the existing context but future aspiration for the area.
The prominent corner of the new building provides a strong marker to the hotel entrance whilst its curves give a softer aspect to the firm geometry of the forms, and also complements the existing curved single storey element. The interior design for the new extension signify a new brand identity for the hotel. A bespoke non-branded bathroom pod was created which is clean and contemporary with glazed sliding doors and generous showers.
Next Project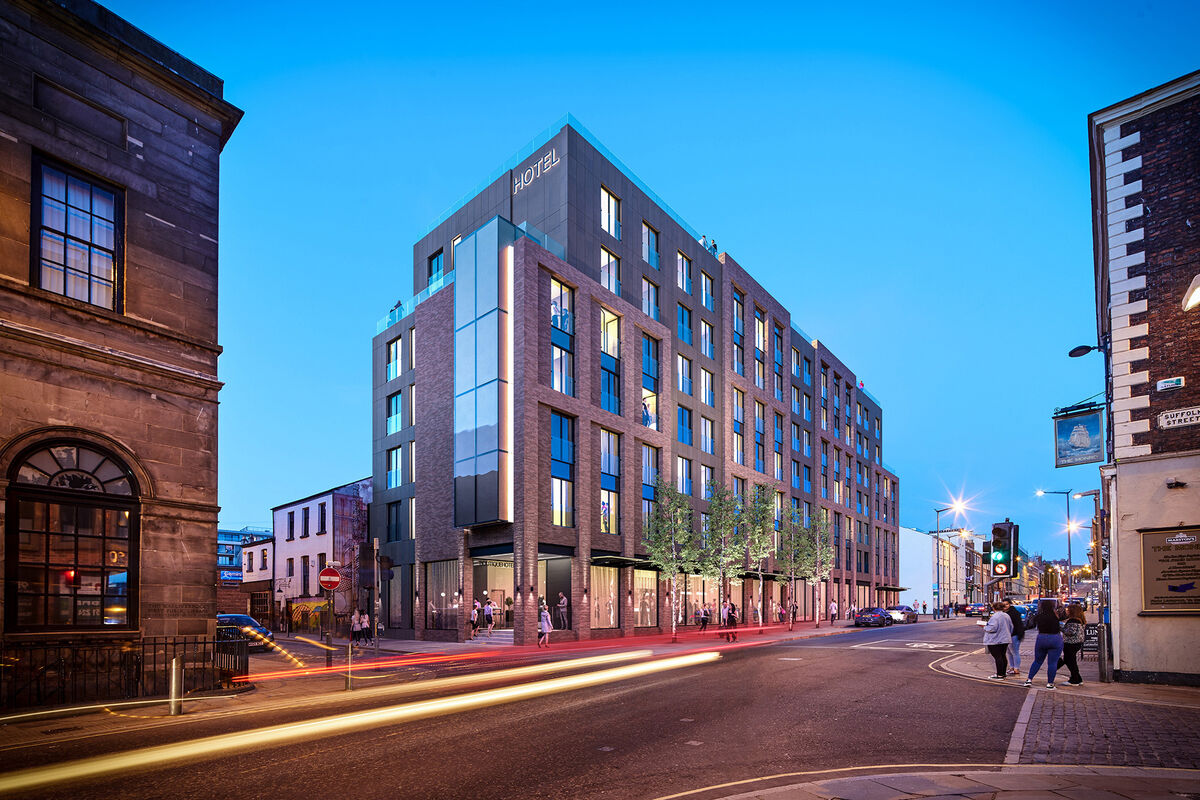 The Halyard at Ropewalks
First Vignette Collection to open in the UK