Caledon Court Garthdee
Aberdeen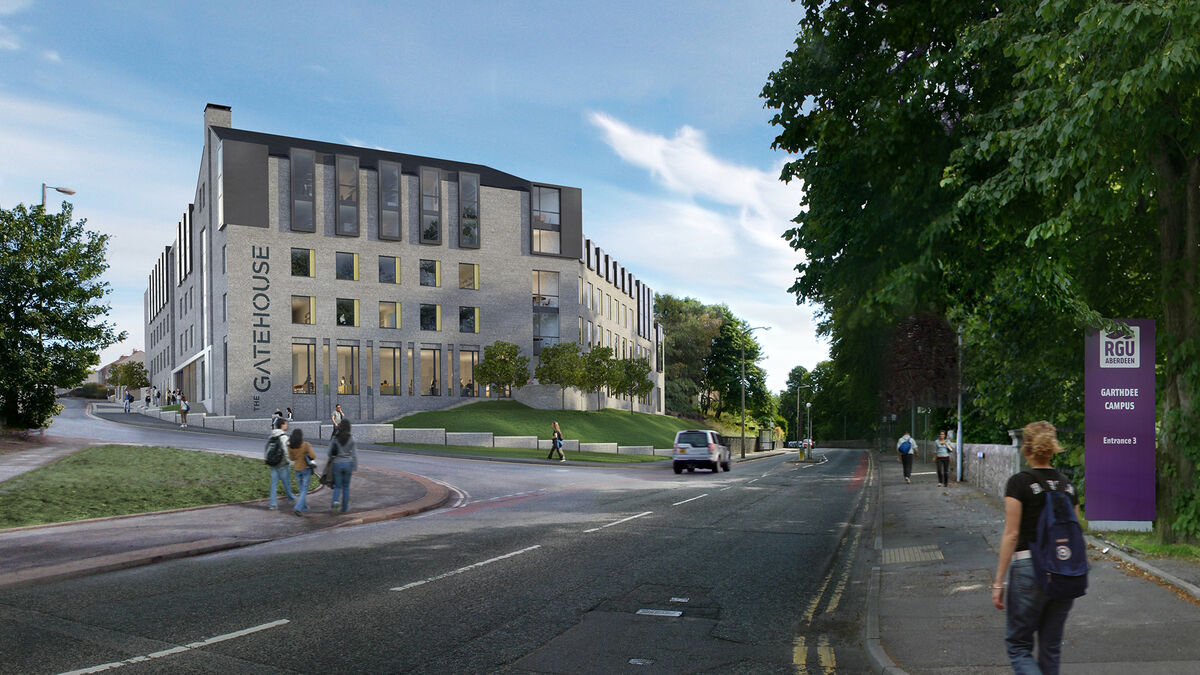 Housing 200 students — urban density in a suburban context
---
Type
Student accommodation
---
Status
Completed
Transforming a derelict public house into a student residence that complements the domestic scale of Aberdeen suburb
The 199 bedroom development is conveniently located immediately to the north of the Garthdee campus of Robert Gordon University, which accommodates Gray's Art School and Scott Sutherland School of Architecture among several other university departments, and is currently being extended further to create a hub of university activity in the area.
At the junction of two main approaches, the proposal reinforces the streetscape by continuing the building line and creates a visual marker at the gateway to the campus. Mindful of the adjacent domestic context, the massing of the development is broken down to a residential scale. The pitched roof and articulated gables present a sympathetic synergy with the surrounding housing. The development is predominately clad in a grey textured stock brick, which is punctured by large areas of glazing into ground floor amenity spaces. The upper floors have a regular pattern of window fenestration with coloured reveals, giving a playful aspect to the otherwise monochromatic palette of materials.
The accommodation includes a mix of both cluster apartments and studio apartments with high quality internal and external communal amenity spaces, such as cinema room and fitness centre. Each cluster flat comprises six en suite study bedrooms sharing a common kitchen and living space. The studio apartments each have cooking and dining facilities, alongside en suite accommodation and study space within the room.