NIDO Student St James House
Glasgow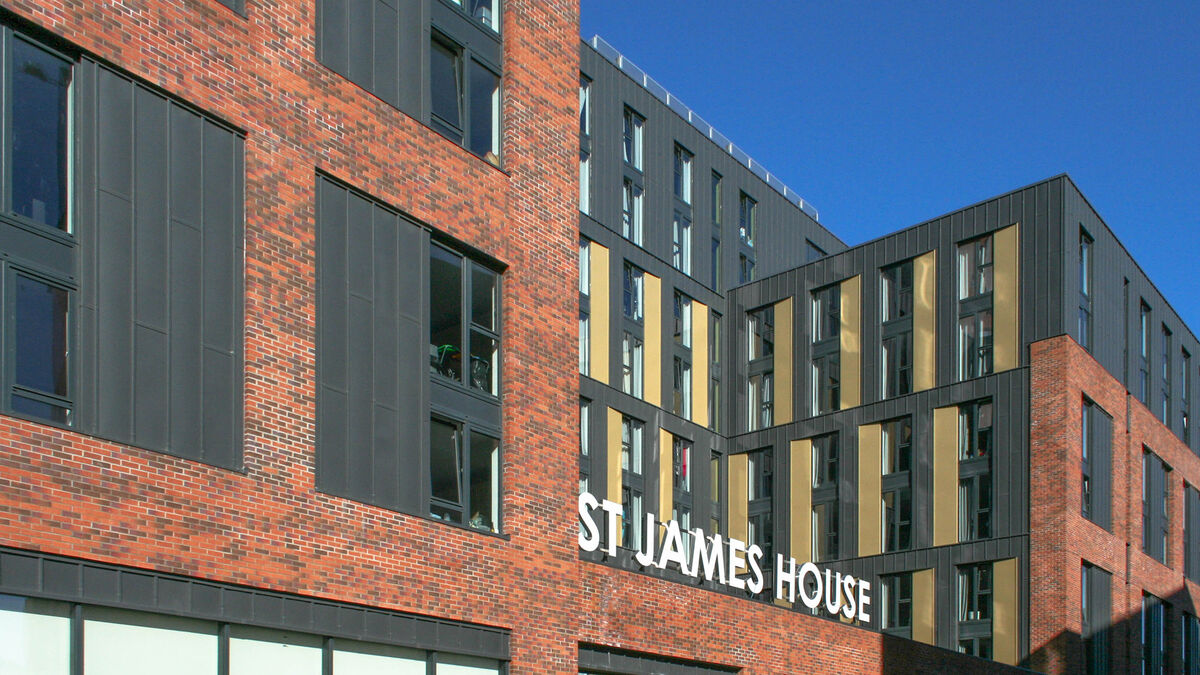 Transforming a small site into a highly valuable asset
---
Type
Student accommodation
---
Status
Completed
Making the unviable, viable
Our client purchased this small site speculatively. It comprised of a 3½ storey 70's building. There had been little interest in the site and no one had spotted it's potential despite its proximity to the university. Perhaps developers had been put off by it's small size and constraints and thought it unviable.
Our client was a repeat client we had worked with many times in the past to extract value from sites others had missed. We work well together and soon we had a plan to discuss with the planners. The planners initially stated that four or perhaps five storey height would be the maximum allowable.
By using architectural language developed from our hotel experience, we were able to persuade the planners to accept nine storeys, although if you look at the photograph, grouping of windows does make it look a bit like four. This transformed a small site into a highly valuable asset of 450 student residential units.