St Mungo's Student Roost
Glasgow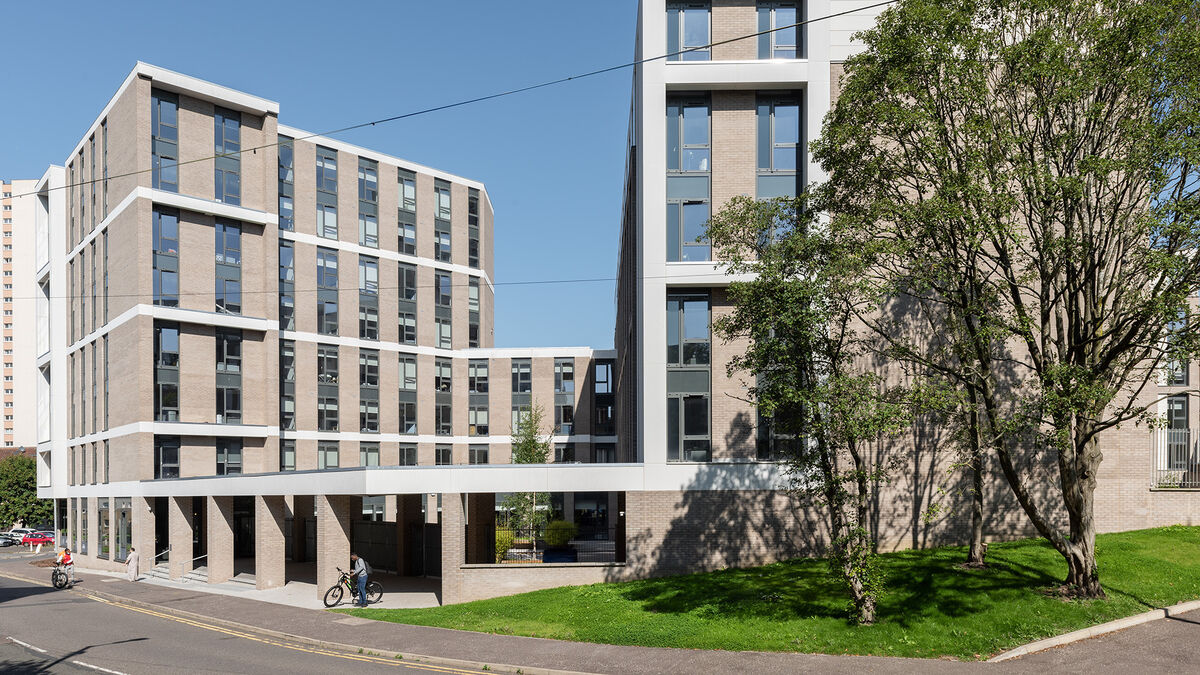 Placing student amenity and wellbeing at its heart
---
Type
Student accommodation
---
Status
Completed
High-density accommodation rooted in classic campus design
Our challenge was to maximise the density potential of a small constrained urban site, and in doing so create a place that feels like an integral part of the university campus. All this was to be achieved whilst also not turning its back to the neighbouring residential area.
Following on from the success of the St James Road student accommodation development — the same client acquired another site just 100m away. The new site, roughly triangular in shape, fronts onto two streets with the third side just 30m away from a high-rise residential tower block.
The scheme was to contain both individual en suite 'studio' rooms and 'cluster' rooms which share a communal kitchen/living space. The different room types were to be located so as to provide a choice of differing aspects — from street facing to courtyard facing, from direct garden access to high-level city views.
The solution was to create a building that is rooted in classic campus design. The key idea was the creation of two distinct external quads — with the rooms wrapped around the outside. These two external spaces are then linked by an internal amenity space — creating a functional yet dynamic heart to the development.