Fair Isle Bird Observatory
Shetland Isles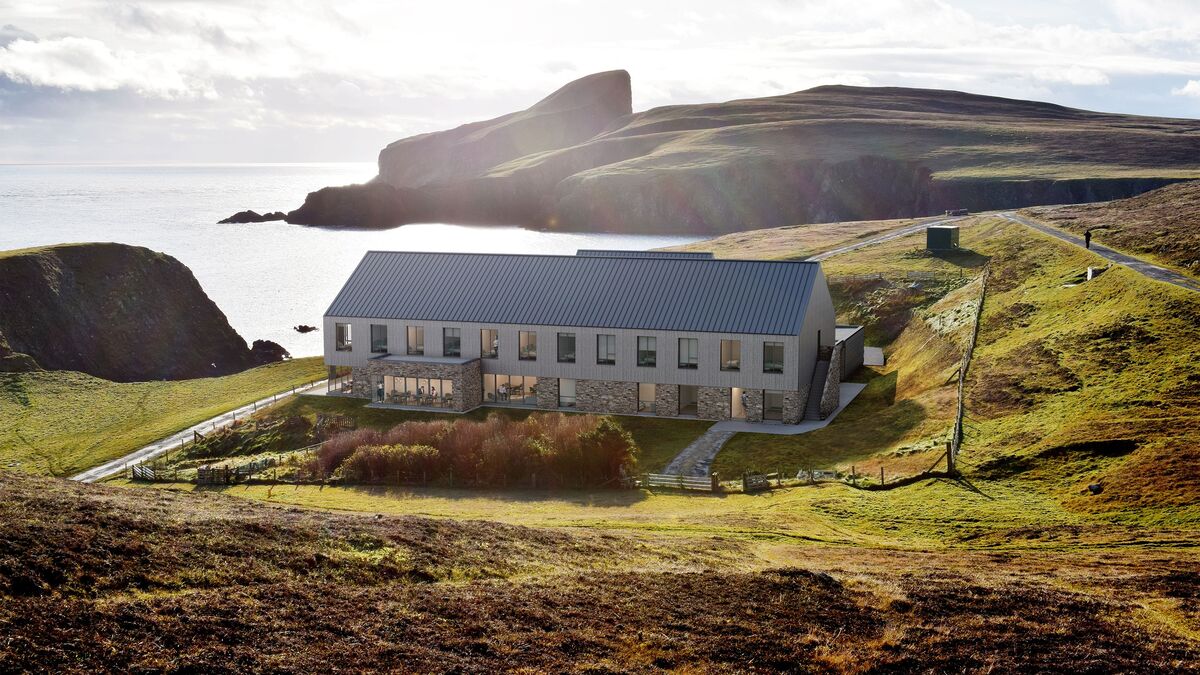 Nestled atop the cliffs, a haven for viewing the teeming birdlife
---
Type
Community
---
Client
Fair Isle Bird Observatory Trust
---
Status
On the drawing board
How do you design a building to be constructed, sustained and enjoyed in one of the most remote and isolated places on the planet?
That was the challenge that the Fair Isle Bird Observatory (FIBO) trust brought to Ica.
In 2016 Obsv 3 burned to the ground in a devastating fire. Our client FIBO wanted not just to replace the previous accommodation but to improve it: lower running costs with less maintenance; more functionality with more comfort. Our experience in modular design — delivered in remote areas across the globe — along with our creative approach to complex problems would all be required to create a new world-class facility.
We worked closely with the client team who knew the operational requirements of the building down to the last detail. We reused the existing foundations but reinvented the special arrangements to work more efficiently. This allowed us to increase the bedroom count, provide every bedroom with its own en suite and increase the amount of public spaces all within the same building area as the previous observatory building. Bringing gains in usability whilst lowering running costs.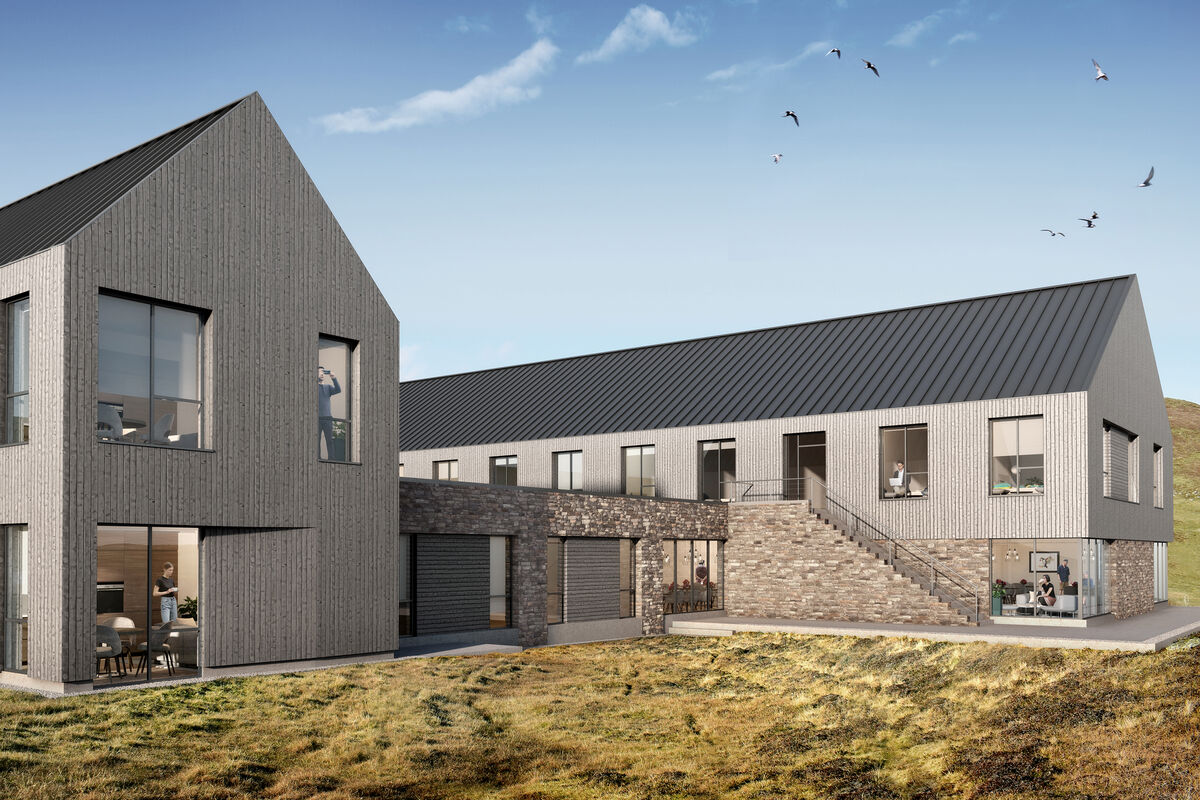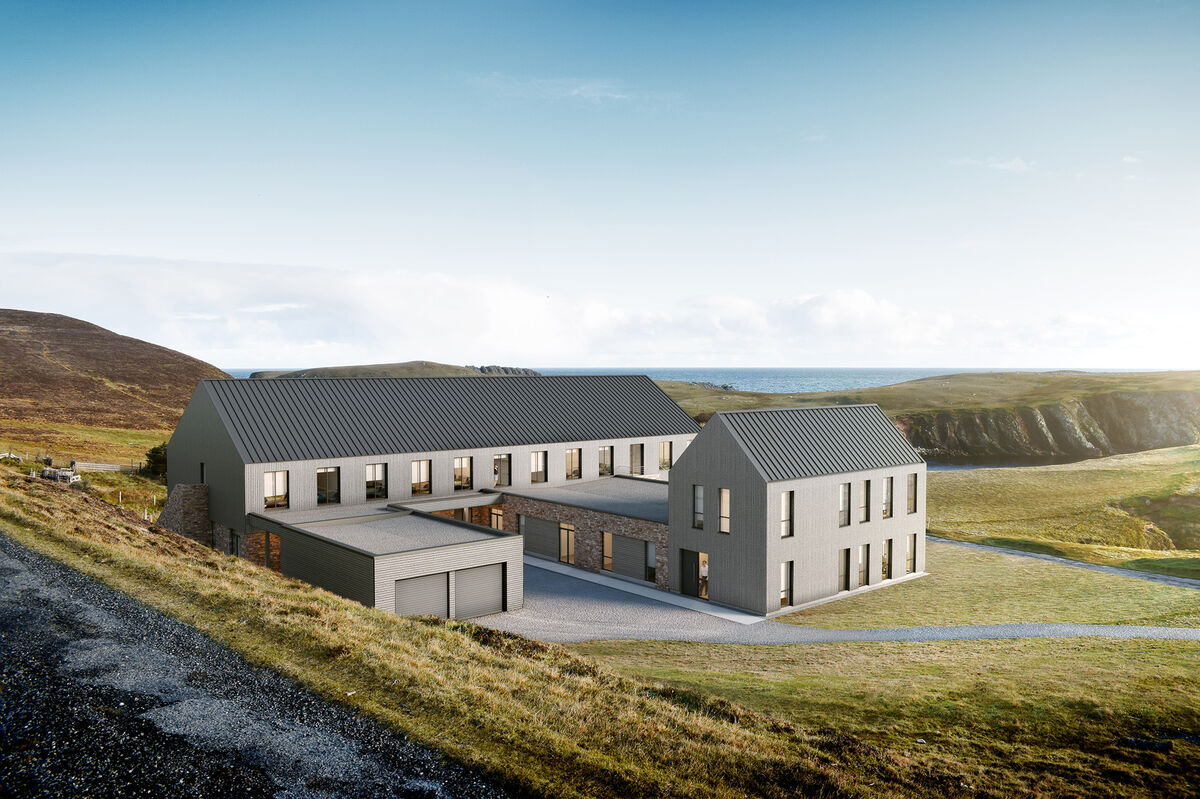 In splendid isolation
Our design sits in splendid isolation nestled into the landscape, it's twin gables fronting the South Haven with panoramic views outward to the North Sea. These breath-taking views will be enjoyed from guest rooms as well as the ground floor public spaces. Our knowledge and understanding of modular construction methods, our refined efficiency when space planning and our creativity in architectural design all combined to produce a unique building worthy of its spectacular location and provide a place where islanders and visitors can meet to share stories and expertise.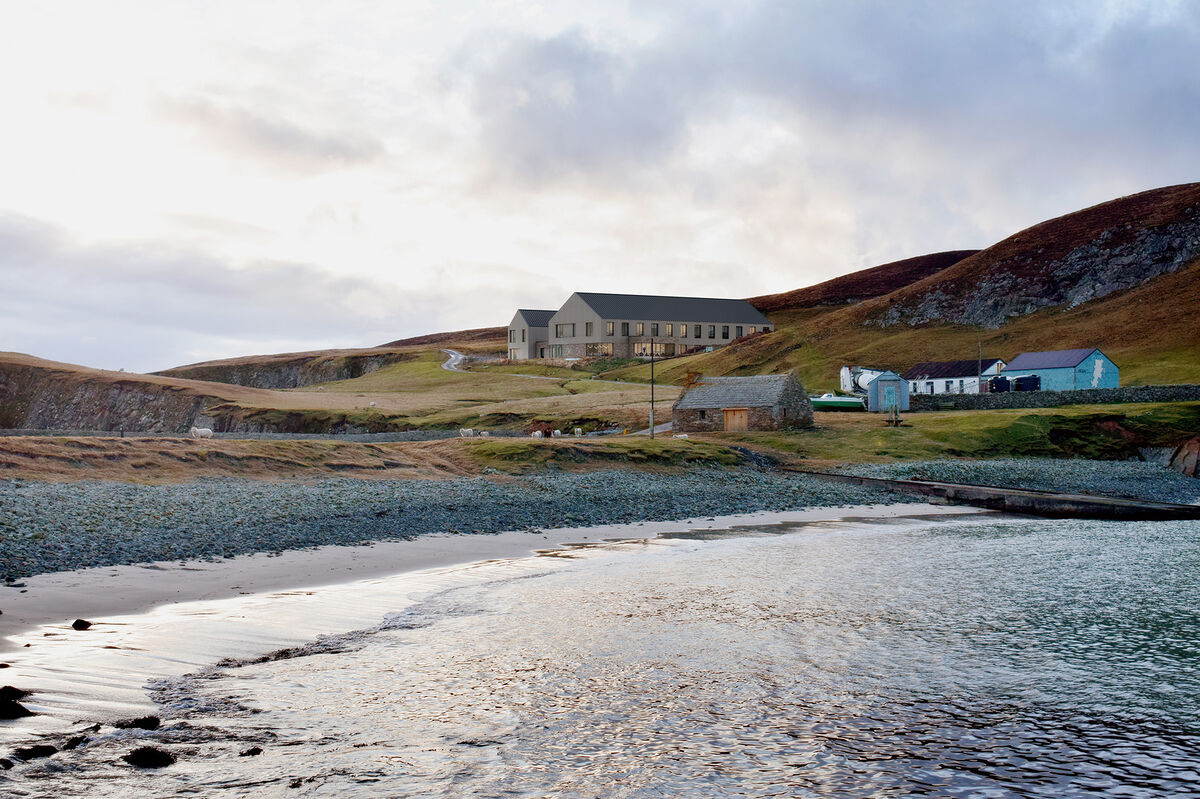 More projects