Marriott Courtyard Brand Prototype EMEA
Aberdeen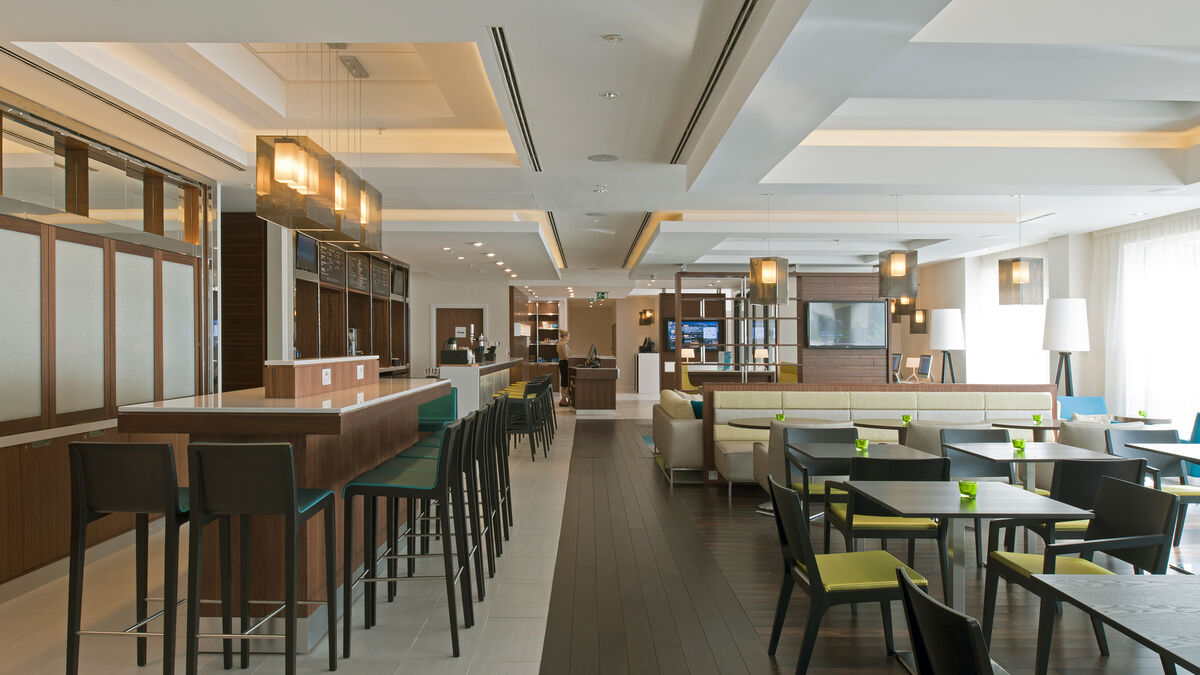 Development of Courtyard by Marriott brand prototype for the European market
---
Type
Courtyard by Marriott
---
Status
Completed
We were commissioned by Marriott Hotels to develop the European prototype for their Courtyard by Marriott brand, creating a new model that was an economically attractive alternative to other brands in a competitive marketplace.
We reviewed the marketplace and conducted a broad statistical and comparative analysis. This research informed the prototypical 170 no. guestroom standard for the brand which became a 194 no. guestroom solution for Aberdeen Airport. This prototype was built to test the market with the new brand so remained reasonably open conceptually.
The guestrooms are designed with a fresh, simple, contemporary aesthetic, filled with multifunctional furniture to give maximum flexibility and control to guests. The bathrooms feature glass corners with a "spa like atmosphere" to maximise the sense of light and space.
The front of house features a flexible all-day bistro restaurant and relaxed communal spaces perfect for informal business meetings or relaxing and catching up with the news and social media.