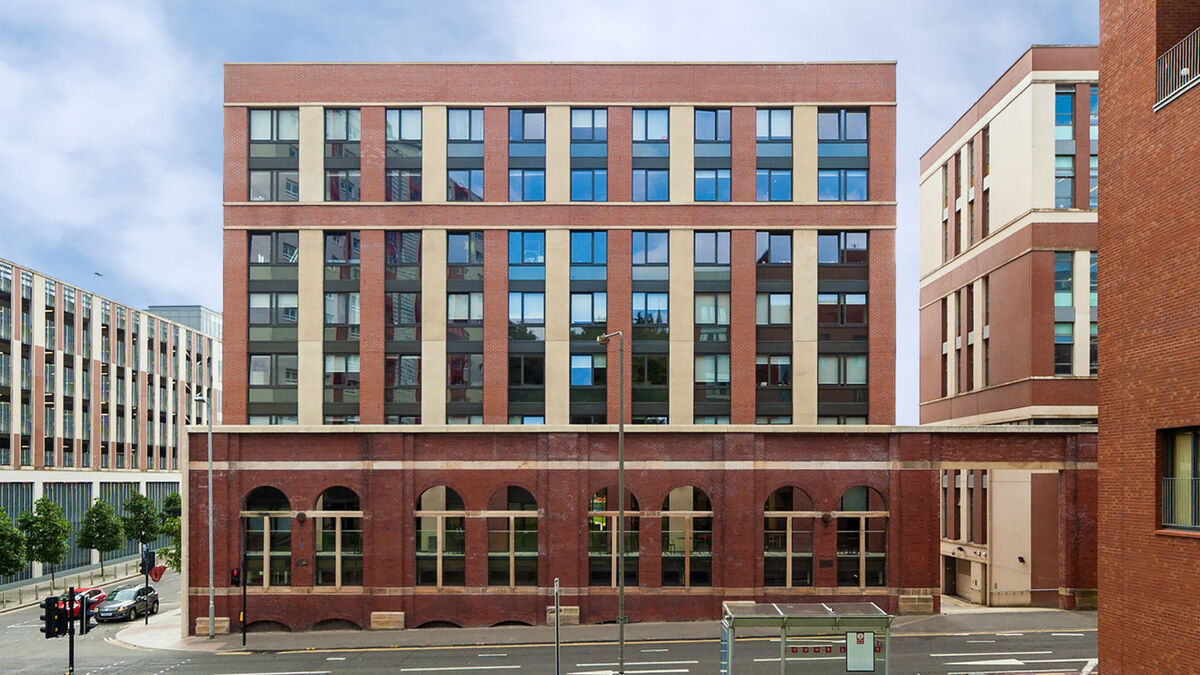 Sustainable student living, in transformation of former railway siding.
---
Type
Student accommodation
---
Client
Legacy Student Living
---
Status
Completed
The Collegelands Masterplan was instigated to allow for the regeneration and transformation of the former railway siding into a vibrant, new commercial, leisure and residential district in Glasgow city centre. It is within the context of this Masterplan that we were approached to develop proposals for Legacy Student Living to provide student accommodation situated on a key site on Duke Street. The development represents a different approach to student living, focusing on the development and operation of contemporary, high quality, sustainable, carbon-zero student communities.
Our brief and concept for this development was relatively simple but far removed from the 'standardised' student accommodation that can be found up and down the country. We created a series of distinctive student residences powered by clean and sustainable energy sources, with a series of quality public spaces and facilities provided for communal use. These internal and external spaces play a key role in the success of the completed development — we created an intimate, relaxed feel which is central to the student experience and an important part of pastoral care and well-being.