Upscale Boutique Hotel
Caribbean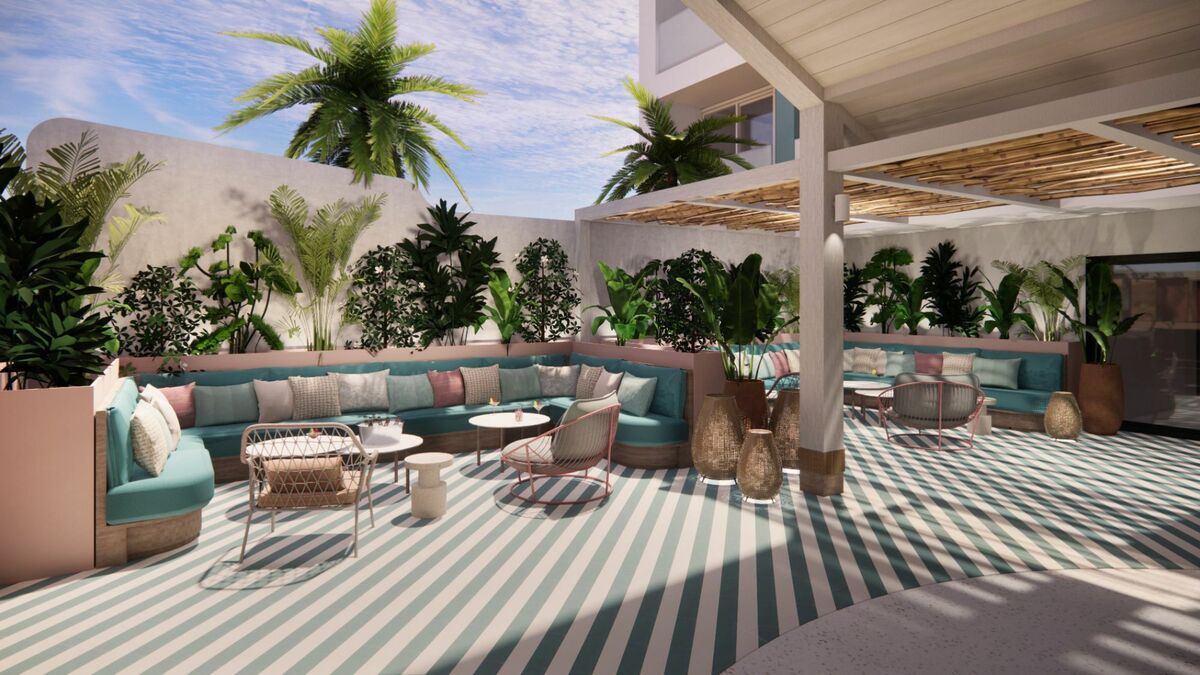 A contemporary take on traditional Caribbean architecture
---
Type
Resort hotel
---
Status
On the drawing board
The proposed development consists of a 32-bedroom newbuild on the northern side of the site.
The hotel development will be complemented with a guest courtyard with bar/restaurant facilities, a pool as well as ancillary back-of-house areas for the operation of the hotel. The on-site restaurant & shop will be open to the public, with hotel guests free to shop & dine out with the hotel. The hotel will also benefit from a small pool, coffee shop, and fitness center.
The landscape design has been carefully detailed to create a number of zones within the intimate courtyard. The car parking with careful planting wraps around the south and west of the site whilst the eastern and northern boundaries are delineated
with indigenous trees and shrubs. The concept is to create several spaces so that guests can find an environment that suits them – whether it be cool, calm and shaded or lively, active and sun-drenched or a mixture of the two. This will be done through changes in surface materials, vegetation planting and small changes in level.