Upper Upscale Hotel
Caribbean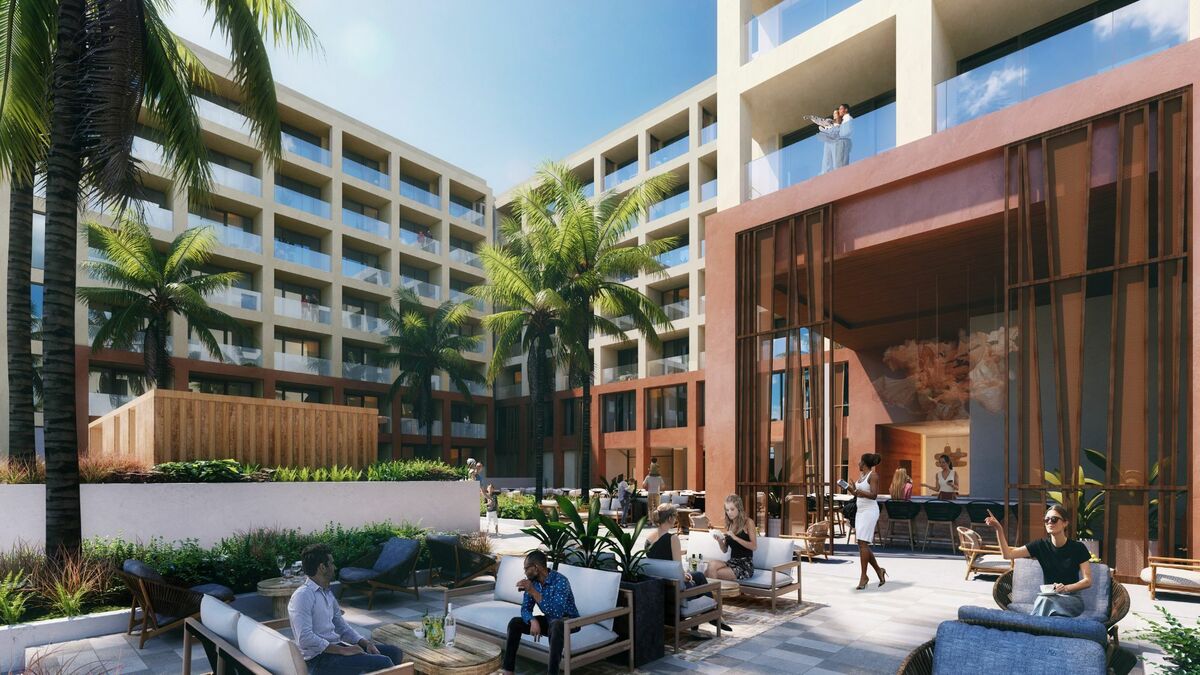 Designed with the discerning traveller in mind
---
Type
Resort hotel
---
Status
On the drawing board
The proposed development consists of a 192-bedroom luxury hotel located in the Caribbean
The proposed development consists of a 192-bedroom luxury hotel located in Grace Bay, Turks & Caicos.
The hotel development will be complemented by several bars and restaurants and a spa facility.
The site benefits from approximately 550 feet of pristine beach frontage which is separated from the site by 100-130 feet of dune vegetation. The project utilises an off-site construction methodology comprising a bespoke bedroom module which will be constructed off-site in a factory setting. The fully finished guest room modules will be shipped to the site.
The hotel has been designed with the discerning luxury traveller in mind. The differing pool and guestroom experiences as well as a premier spa and wellness centre are all enclosed within a contemporary take on traditional Caribbean architecture. A material palette of stone and timber cladding provides a luxury feel with the single and two-storey buildings evoking the traditional cabana aesthetic of straw-thatched roof and timber beams. Generous linear balconies are located to give ocean-facing views to all the guestrooms. The interior design will reflect a modern Caribbean style.