Luxury Boutique Hotel
Caribbean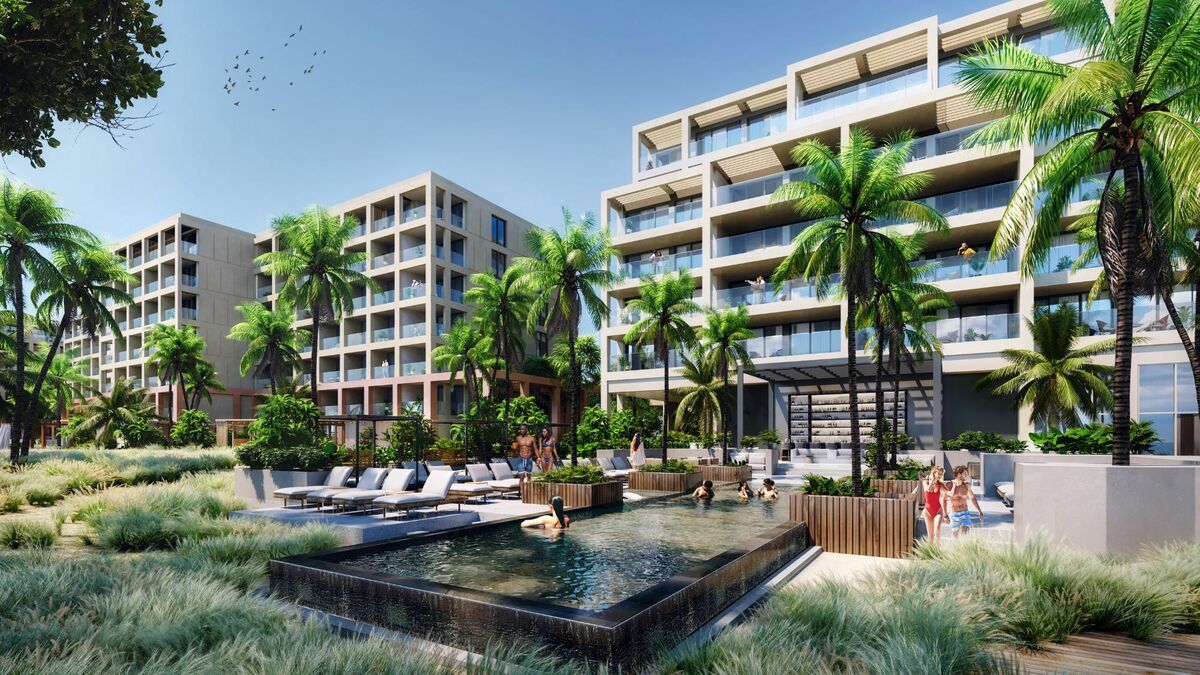 Designed with the luxury traveller in mind
---
Type
Resort hotel
---
Status
On the drawing board
The proposed development consists of 59 one and two-bed suites including duplex garden suites.
This hotel will bring timeless classic luxury to Turks and Caicos. The site benefits from 550ft of pristine beach frontage on Grace Bay which is one of the top 10 beaches in the world. A speciality restaurant and bar occupy the public areas which
spill out onto a zen garden linking to the Spa. A state-of-the-art gym opens to the infinity pool.
Each of the fully bespoke modular bedrooms has a deep private balcony with views of the ocean. Fully fitted offsite modules will be shipped to the site with most of the external cladding in place. Allowing for minimal site works and delivering the highest quality of materials and finishes.
The iconic Ambassadors lounge will occupy a prime location on the 6th floor allowing for panoramic views over the bay.