Crowne Plaza Docklands
London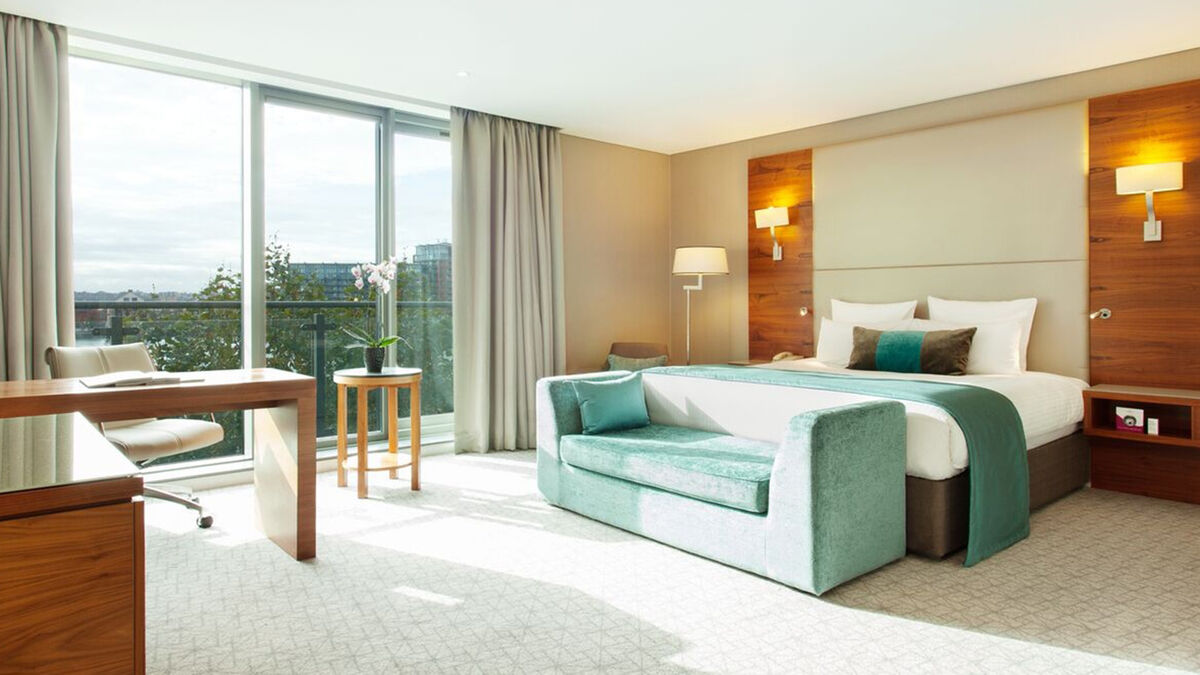 An extensive refurb, creating a contemporary hotel with panoramic views over the waterfront
---
Type
Crowne Plaza
---
Client
Redefine BDL
---
Status
Completed
We were appointed by Redefine BDL as interior designers on the refurbishment of 210 guestrooms, including club rooms and contemporary suites at Crowne Plaza Docklands. The hotel is located on Royal Victoria Dock in London, just minutes from ExCel Exhibition Centre.
Our interior design team were tasked with creating two contemporary guestroom schemes to be implemented across the hotel. Both schemes incorporate a background palette of warm neutrals, accentuated with touches of aqua and burnt orange. The use of rich timber and luxurious fabrics brings a comfortable and elegant harmony to the guestrooms. The locality of the hotel is further emphasised through the guestroom artwork, which is inspired by the theme of water and reflection.
In addition to the guestrooms and clubrooms, the hotel's 15 spacious suites have undergone an extensive refurbishment. Every detail has been considered to create a contemporary, inviting space that provides guests with a residential feel which is further complemented by the stunning panoramic views over the water. 2016 sees the second phase of the refurbishment underway with the Lobby, Restaurant & Bar along with the Conference Facilities which are all scheduled for a major facelift to bring them in line with the contemporary feel of the guestrooms. Details include large bespoke light fittings combined with modern FF&E to create a feel of relaxed elegance while specially commissioned decorative wall panelling provides a unique focal point in the lobby.