MGallery Leicester Square
London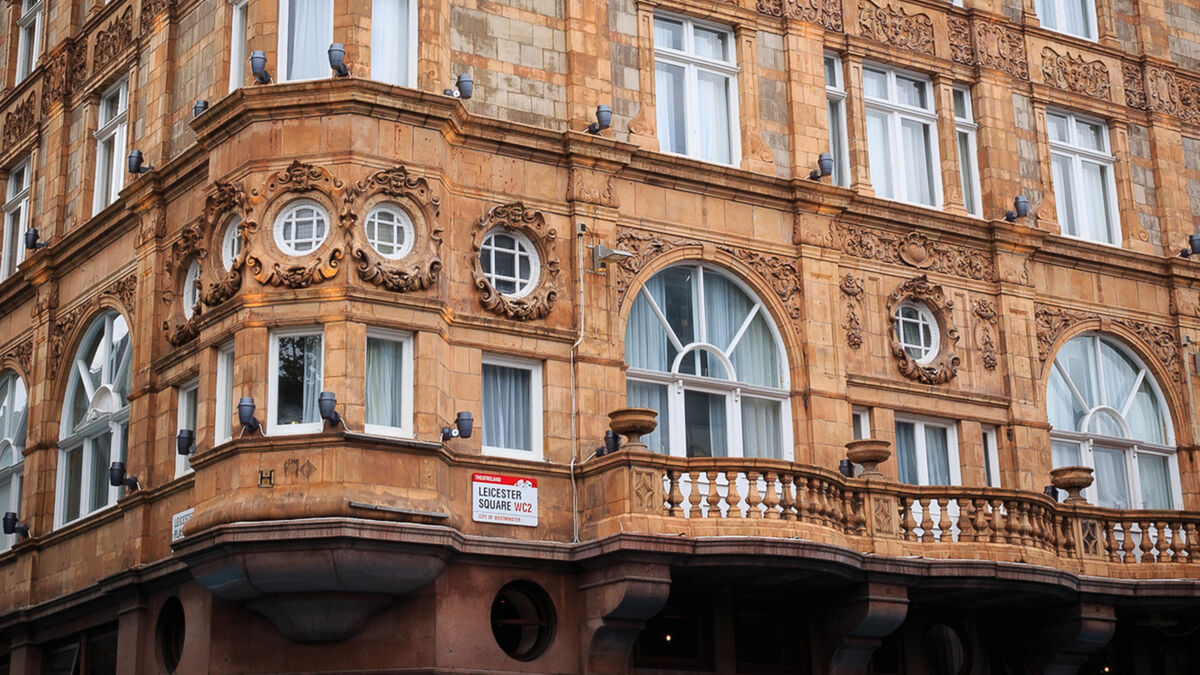 Boutique brand in iconic Central London location
---
Type
MGallery
---
Status
Completed
The hotel project is a partial façade retention and full refurbishment that accommodates an 80-bedroom boutique hotel for MGallery by Sofitel. Accommodation includes a bar, reception and restaurant facilities. The key public spaces are directly accessed at street level from Leicester Place achieving a coherent and uniform elevation that not only respects the scale, proportions and architectural style of the existing building, but connects with the surrounding façades.
The project brought the building back to life by means of repairs and enhancements to the listed fabric with a series of light interventions resulting in improved access to the building and remodelling of the internal spaces. The existing nine storey office building lies within the sensitive Leicester Square conservation area and Central Activities Zone and although unlisted, it has many architectural features worthy of retention and forms an established historical part of the Leicester Square Park. It is located on the Northwest corner of Leicester Square Park and Leicester Place, providing prime views over the popular tourist centre which is undoubtedly famous for its film premiers.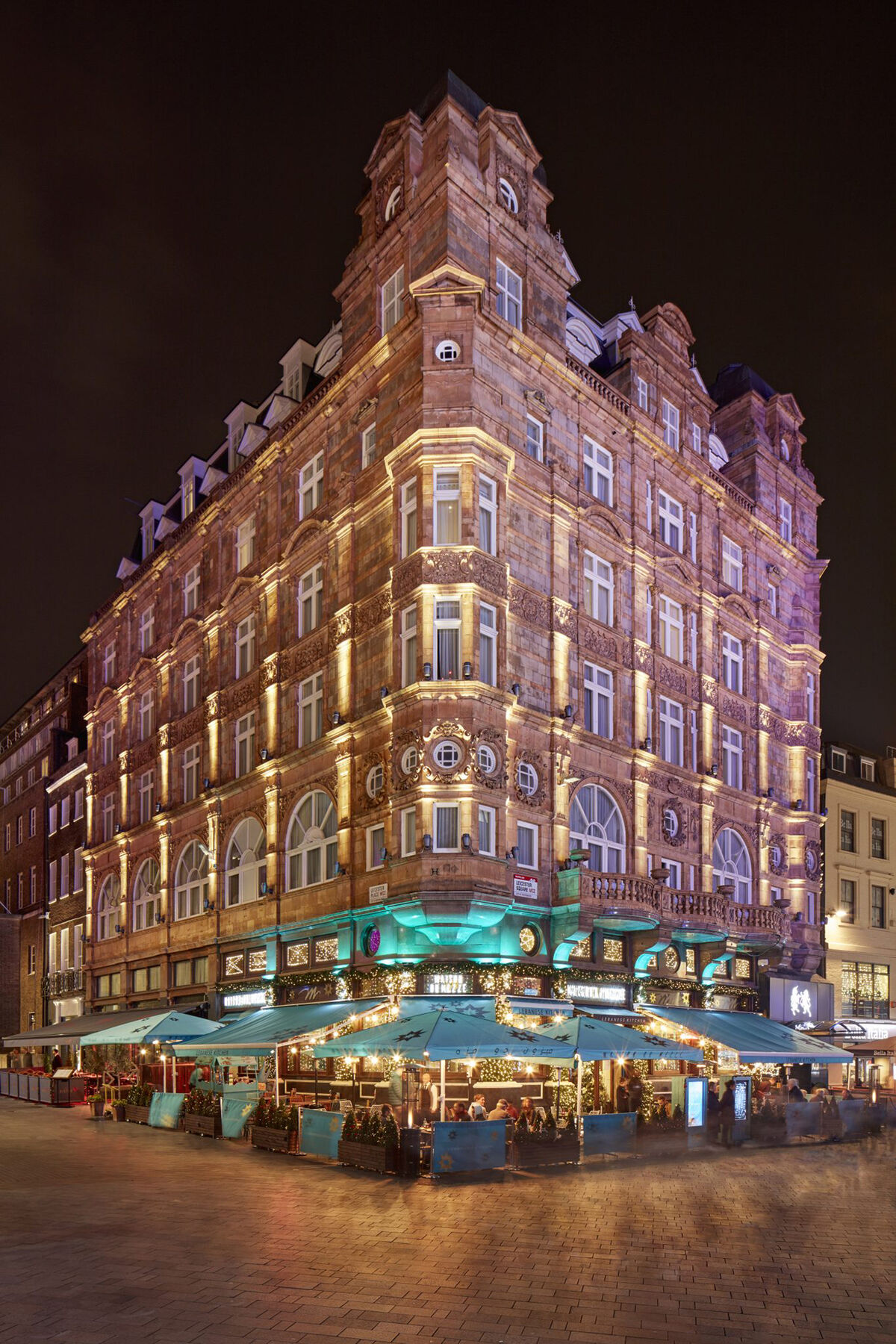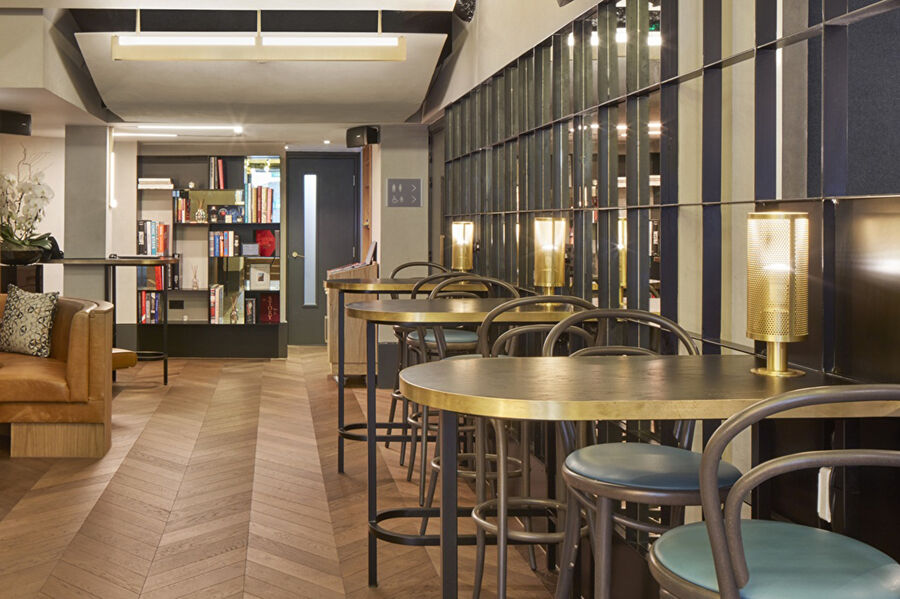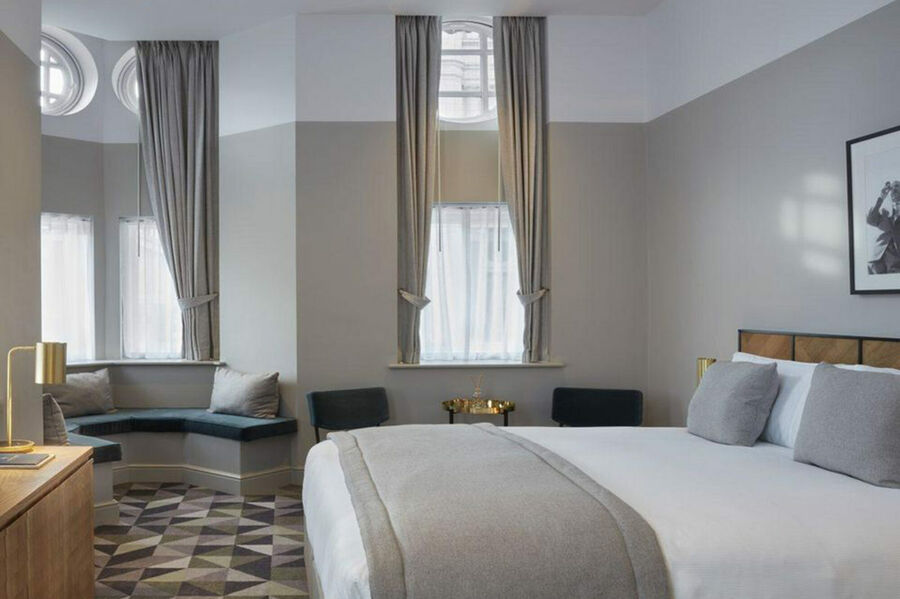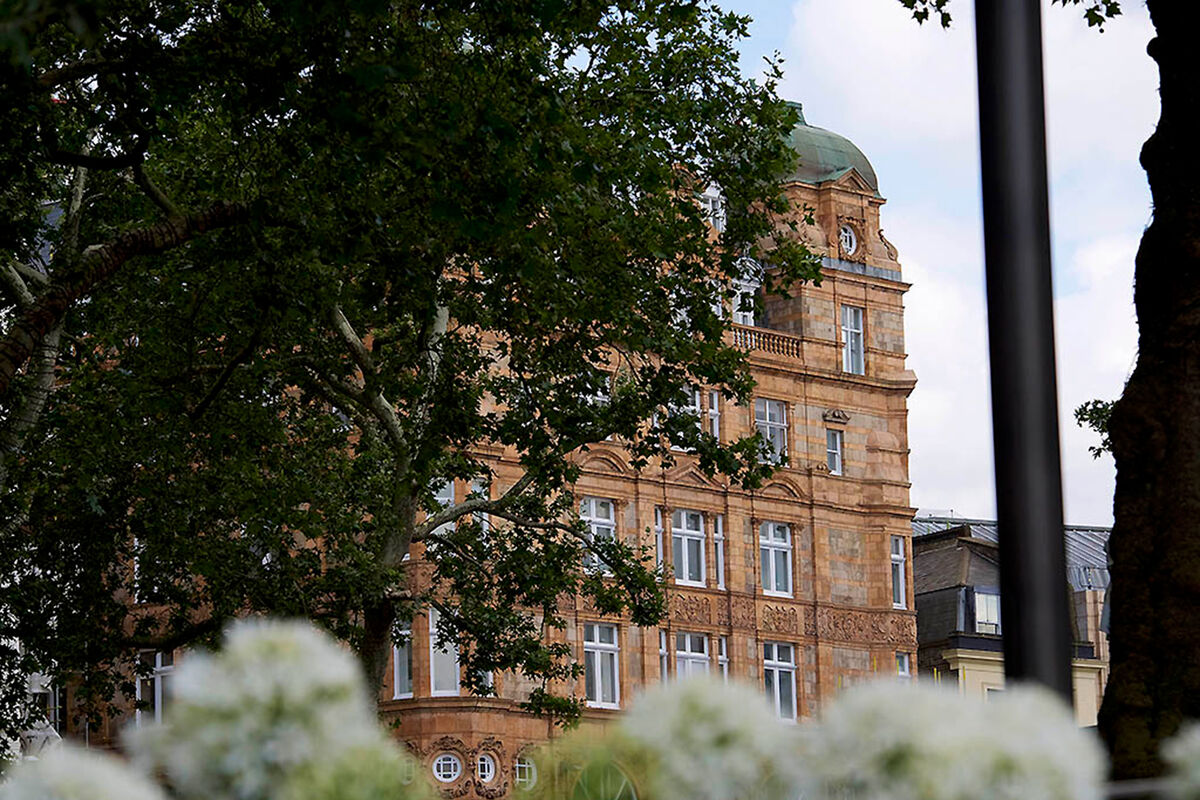 Overlooking Leicester Square, the luxury boutique hotel is steps away from London's iconic red carpet and renowned cinema scene, offering a front row seat to the city's major film premieres as well as making it the ideal location for spotting celebrities on the red carpet.
Daniel Fountain
Hotel Designs
More projects