07 February 20228 min read
Guiding young architects
Kerry Acheson, Cindy Plant, Nick Roberts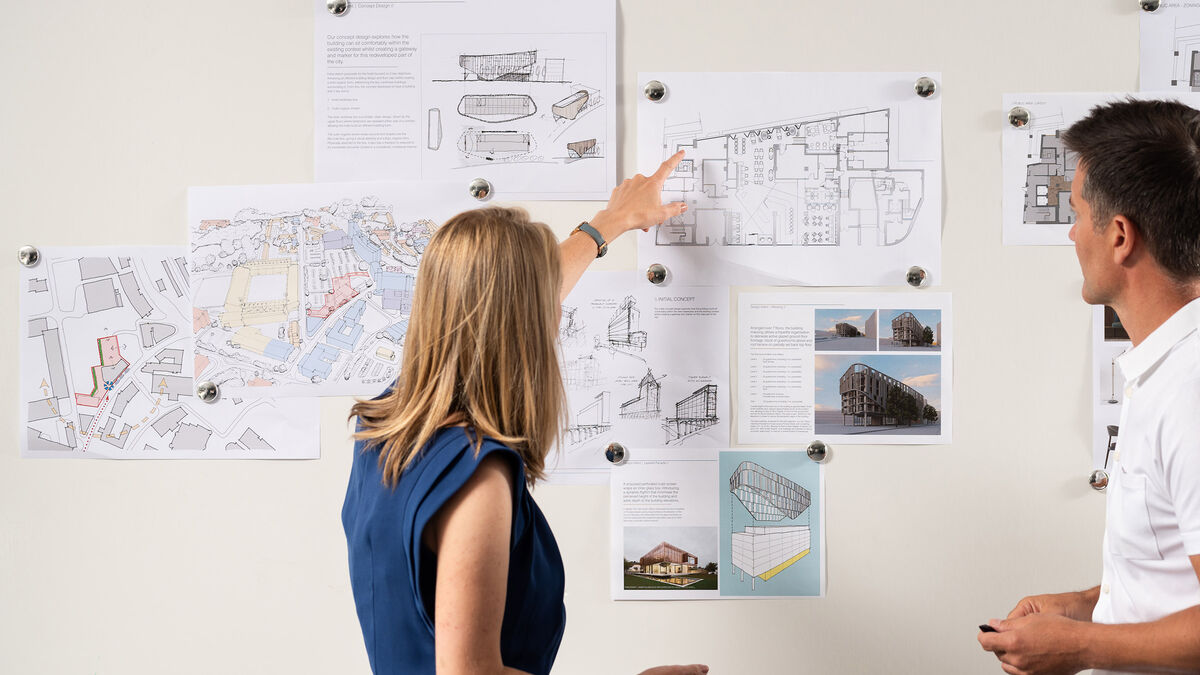 Within the studio we are fortunate to have a number of staff involved in the education of young architects:
Recently, all three of them sat down to consider the question of how we, as a studio, guide young architects...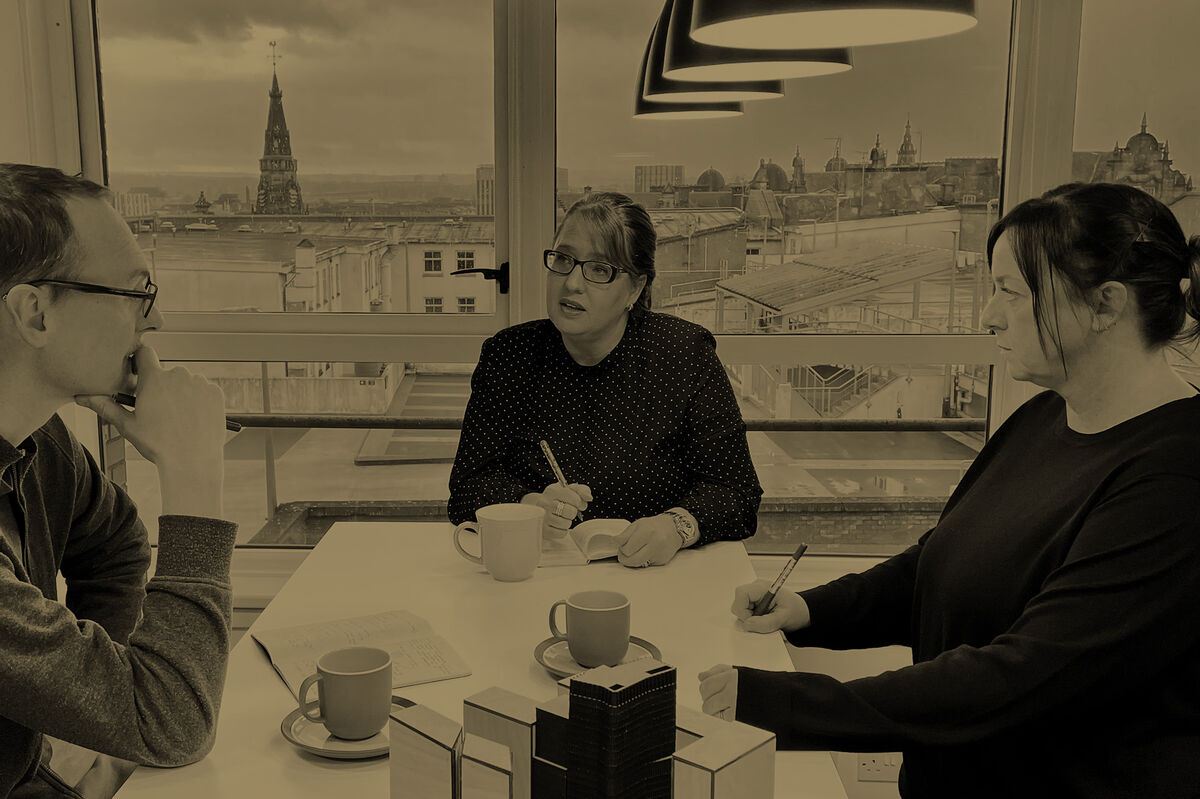 Does the current architectural education system prepare students for professional practice?
Nick
I am constantly impressed by the creativity, passion, and enthusiasm shown by architecture students at all stages of their education. However, in recent years, there have been increasing concerns with regards to students' readiness for in-practice work.

Cindy
If the undergraduate study (years 1-3) allows students to establish the foundation of architecture as art, then the Part 1 placement enables them to experience an office environment and see where that art finds a form. If the post-Part 1 study is combining the student's personal voice and passion, then the Part 2 placement is trying to make that passionate voice fit the world we work in. Logically, the Part 3 examination should be the culmination of all these parts — the 'picking your path' step.
Kerry
Architectural education is changing. Probably in the most exciting way for a generation, if not several generations. The current tripartite qualification system (Parts 1,2, & 3) dates to the 1950s, but the nature of architectural practice and the role of architects has changed drastically since the 1970s, particularly in the last decade.
All told, architecture education is a long, arduous and expensive undertaking. Thankfully this is now starting to change, albeit slowly.
---
Cindy
The reality at the moment is that the Part 3 exam layers the hitherto ignored real world weight of business and contracts heavily onto the lofty and aspirational studies undertaken at university. The impact of which can have a disenchanting effect, which we as teachers, mentors and examiners need to manage carefully.
Nick
At Ica, we feel that our honest and responsive approach to practice life (sensible working hours, diligent and strategic use of time, de-mystification of the construction processes) as well as our multi-disciplinary studio of architects, architectural technologists/ technicians, and interior designers, gives our young architects a solid grounding of all aspects of being an 'architect'.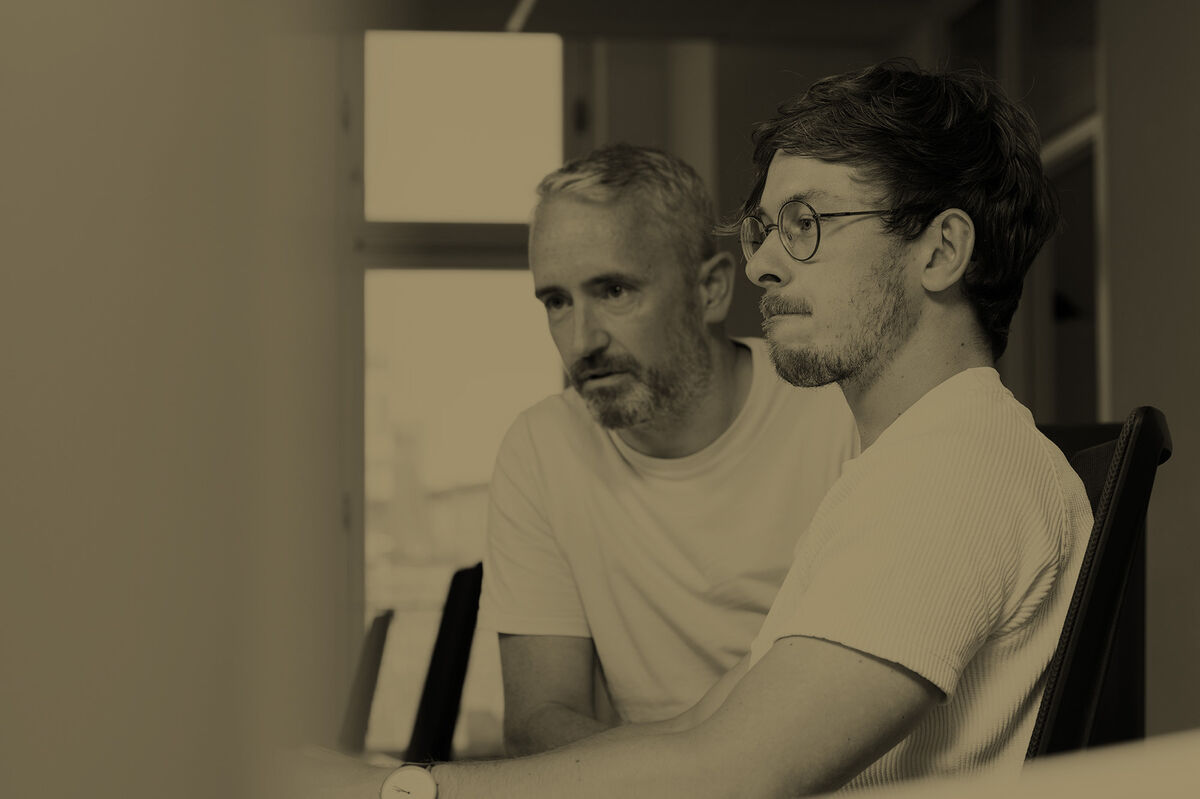 What systemic changes are necessary?
Kerry
The Architects Registration Board (ARB) is now looking at ways to 'modernise education and training'; and the Royal Institute of British Architects (RIBA) 'intends to catalyse relevant new models for architectural education'.  While there are many differences in opinion on how to achieve these changes — and what they should look like — modernisation is necessary.
Nick
According to construction industry members, the education provided by universities is not sufficient and students often come out of the other side lacking basic knowledge such as contractual issues, building regulations, and construction detailing. In many instances, this judgment arises from the lapse of memory of experienced people as they tend to forget what it is like to go through the education system.

Kerry
Thankfully this is now starting to change, albeit slowly, and alternative qualification routes are becoming available offering access to those who would not necessarily have applied to university or for whom practical, paid, 'hands-on' experience is much more valuable.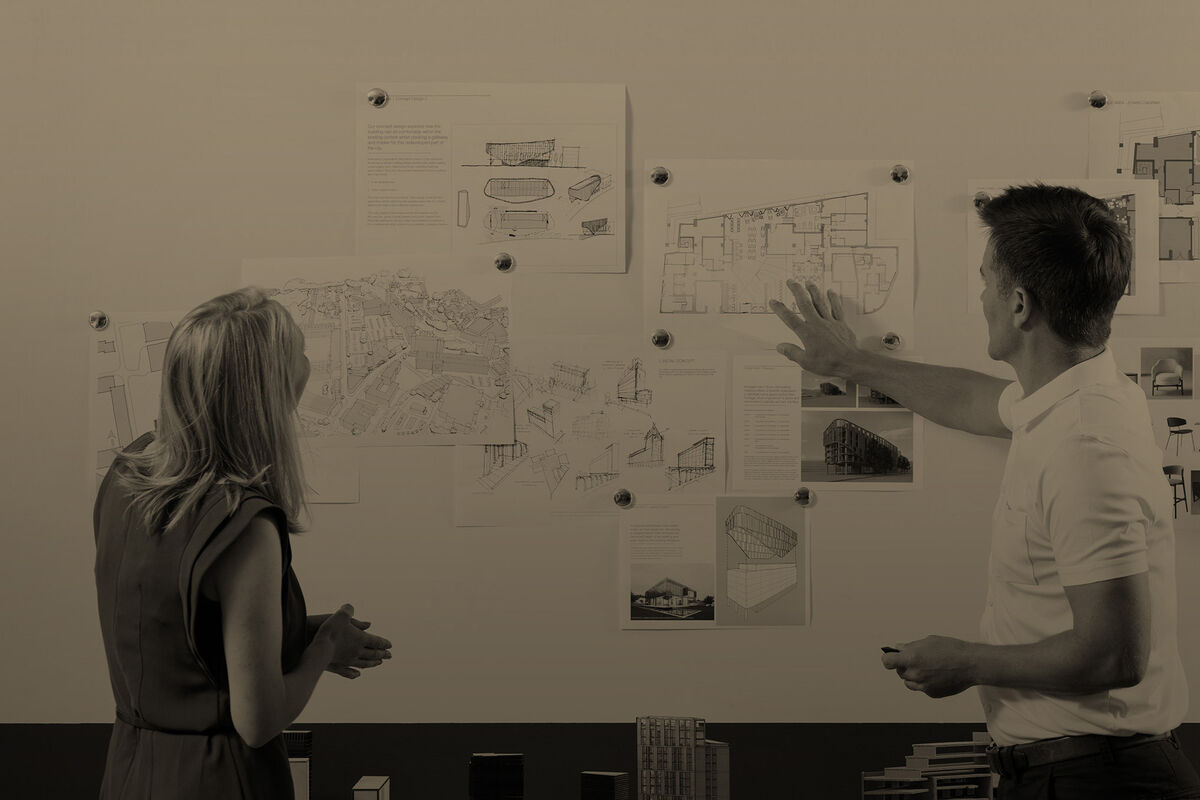 How can we best support young and aspiring architects?
Kerry
Historically, architecture has been regarded as a prestige industry, one in which access was gained through a good degree from a well-established university and, as architects, we have all been through a rigorous process to qualify — it is a long, arduous, and expensive undertaking.
Nick
But also, historically, the art and science (it is both) of architecture was always passed down from 'master' to 'apprentice' — it used to take a lifetime of study and incremental improvement, not five or six years of condensed education. Unfortunately, most 'masters' have abdicated their essential role as mentors and teachers to the younger generations of architects.
Cindy
Mentoring a candidate through each of the stages requires being supportive and encouraging the student's aspirations whilst guiding them through the realities they face when it comes to practice. Mentors should foster their candidates' strengths and examiners need to recognise any gained and inherent skills. If both aspects are well executed, qualified architects start their professional careers not only well prepared but also enthusiastic.
Nick
We take care and pride in nurturing junior members of staff — ensuring that they are exposed to every facet of the job. Of course, all the credit for these achievements lies with the student — but we have a very good track record of our Part 1 students going on to achieve first-class honours and yearly prizes upon their return to university. 

As someone who sits very much in the 'visual learner' camp — I strongly believe that the best way to 'learn' is to 'do'.
---
Cindy
After seven years (five years in university and a minimum of two years in practice), new architects naively expect to know enough to set up their own practices, while employers often trivialise their two-year experience and argue it was for exam purposes only. Therefore, a question arises: are the seven years required to reach the starting point of being an architect the best path?
Nick
As someone who sits very much in the 'visual learner' camp — I strongly believe that the best way to 'learn' is to 'do'. Seeing first-hand how buildings are built onsite can potentially replace months of lectures with just a few hours of practice. I see the Part 1 placement as an essential part of the overall flow of an architect's education. Coming as it does in the middle of the typical five-year undergraduate and postgraduate course, it puts the previous three years of mainly academic learning into practice.
Cindy
It has been said that architecture as a profession lends itself to learning on the job — which it absolutely does. It is a career in which you never stop learning. However, like with many other disciplines, the exploratory stage should be preserved to allow the students to not only do as they are taught but also have room to think and express themselves.
Nick
I spent more than a decade mentoring Part 1 students in practice and I've seen first-hand the positive difference this practical experience makes. Time and again I observe what I describe as a switch being turned on during this practical experience — witnessing the moment where it all starts to make sense is one of my greatest joys as both an educator and a colleague.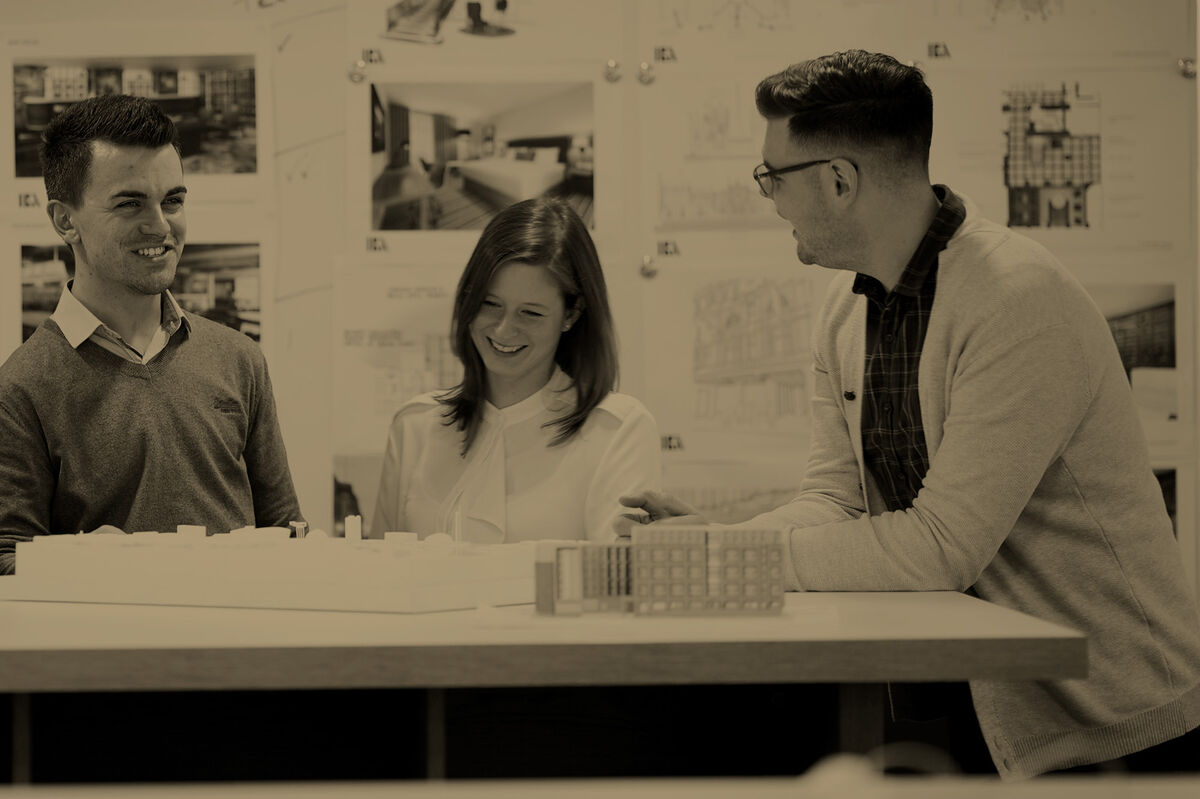 Final thoughts?
Cindy
Architecture is more than a trade, practiced and perfected — it is a passion grown, fed, and actualised. Any 'roads less travelled' that can bring the passionate and competent student to the profession must be open for consideration.
Nick
The climate emergency has placed upon the construction industry an urgent need to change and therefore a pressing need to revaluate the way architecture is taught — and not just at university. We all have a duty to change and adapt our working practices — from 'master' to 'apprentice'.
Kerry
Adaptability from educators is essential — whether that is through the traditional university route or practical work experience. Schools of architecture need to be quicker at moving with the times and fundamentally reassessing what it is they teach and adapting it to suit today's climate.
Employers' support and understanding are paramount — mentoring each individual student in a way that plays to their strengths in addition to being flexible in assessing potential employees on more than just a degree and a traditional CV. And finally, supporting them in gaining the experience and knowledge required for the final stages of the architectural qualification process. Whatever that may look like.
---
Related Topics
Related Articles