The Halyard at Ropewalks
Liverpool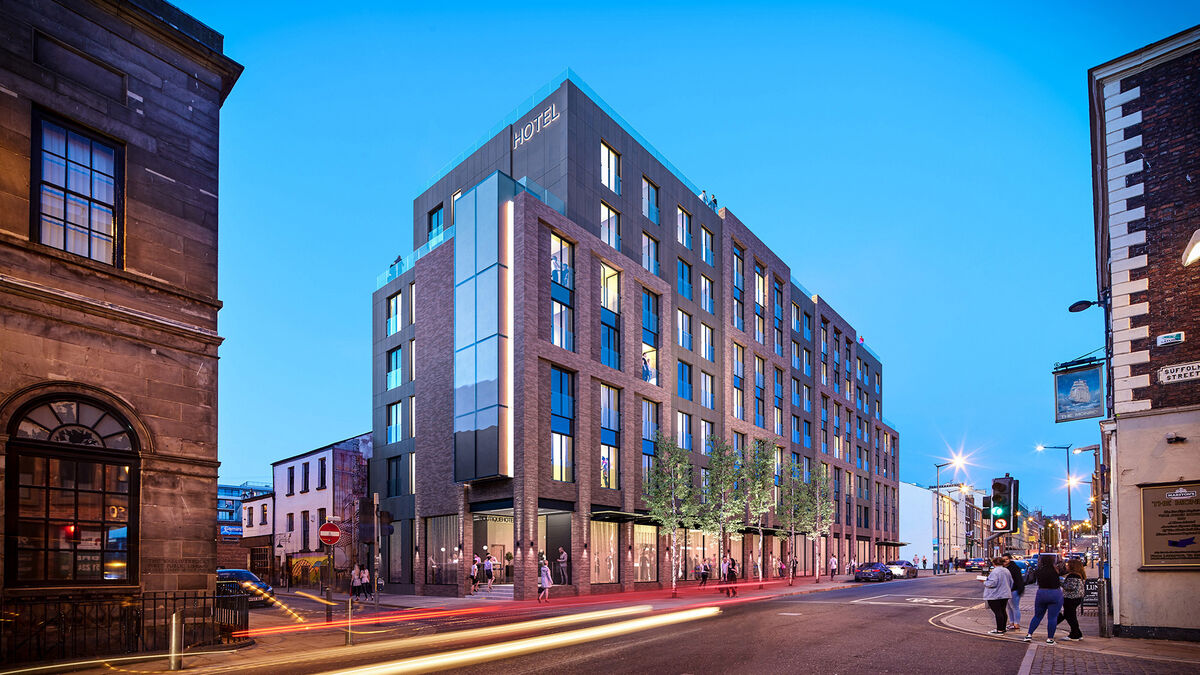 First Vignette Collection to open in the UK
---
Type
Vignette Collection
---
Client
Molo Hotels
---
Status
Under construction
The common perception is that off-site construction methods do not lend themselves to complex city centre sites, but on our hotel project on Duke Street in Liverpool, we again provided an innovative solution which allowed all upper floors (levels 01-08) to be built solely using modular construction. The site was particularly challenging due to adjacent buildings and surrounding transport routes which limited the developable area. Due to the constraints of the site, we were unable to fully utilise a standard module size and repetitive grid which meant that we were forced to concentrate on the development of the plan at an early stage to highlight areas where efficient design was possible, but also highlight other areas where unique solutions would have to be explored. As a result, there are several areas throughout the building where bespoke modules have been developed and constructed to fit within the site.

Our unique knowledge and experience allow us to lead the design team and offer solutions to such complex problems, resulting in innovative new ideas that respond to the conditions found on each site.
---
A dual-skinned cladding system
One such solution is a unique dual-skinned cladding system designed to allow the modular contractor to fabricate and fully fit out all modules prior to the completion of the façade design and the final selection of cladding materials.
Our solution was to create two separate facades which work independently of each other. A fully sealed glazing system is fitted to each individual module ensuring they are then fully wind and watertight allowing for the completion of the internal fit out and delivery to site. A secondary façade is then placed on the outer face of the building and is constructed on-site by the main contractor using pre-determined fixing locations at the top and bottom of each module which do not interfere with the glazing system. This then fully seals and finishes the building. This solution has allowed the production of modules to continue within the factory while the technical design and tender process were ongoing.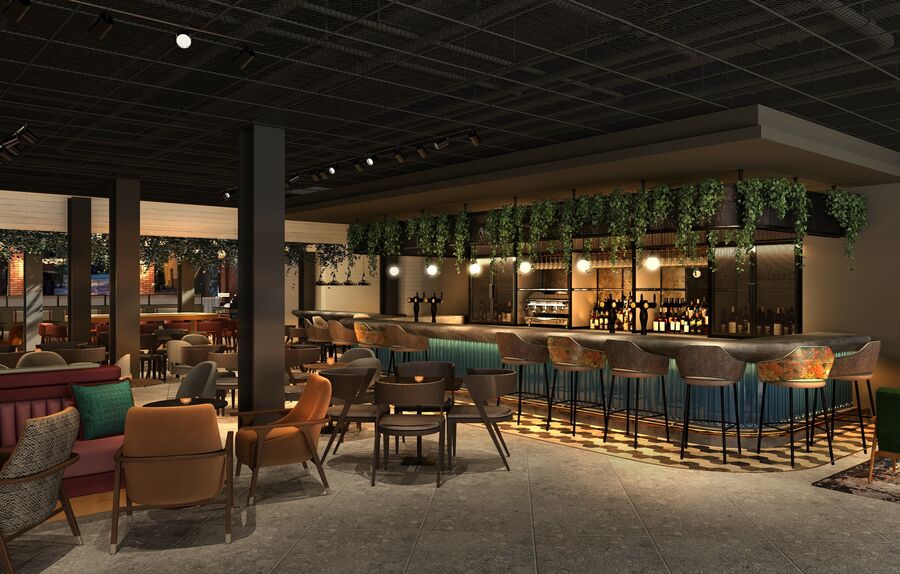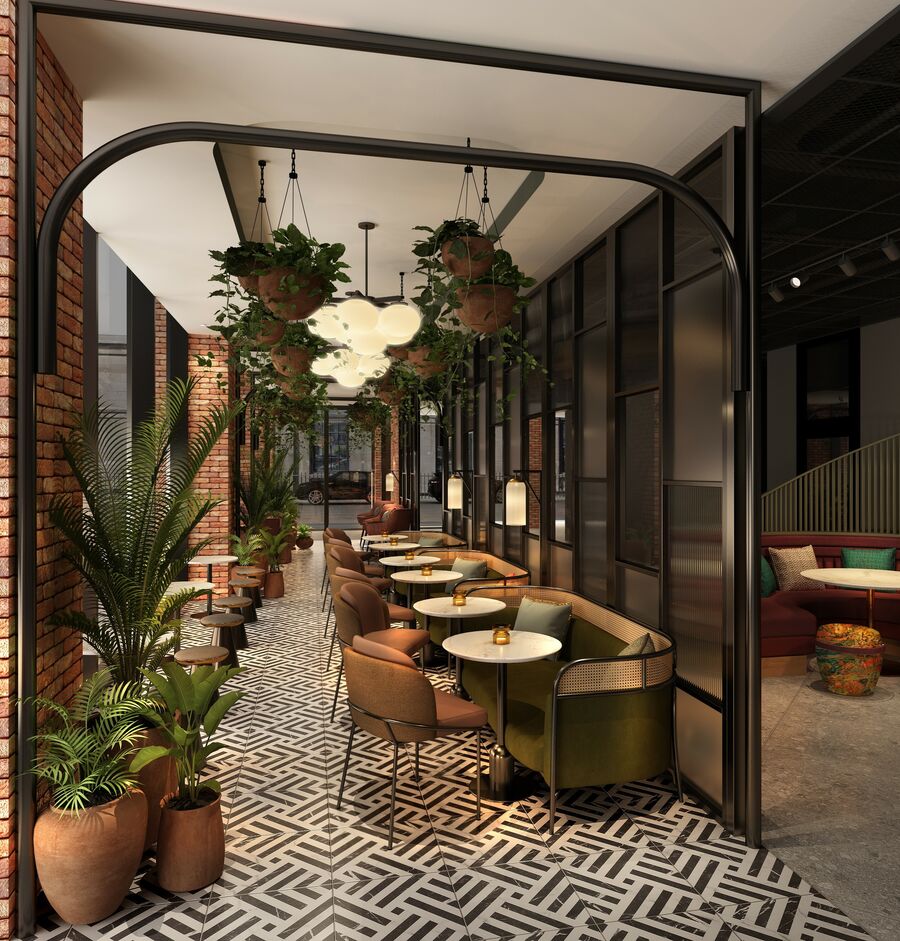 A completely bespoke concept for the hotel interior
Hotel brands that require bespoke and site-specific design can sometimes provide a unique challenge for modular construction. As part of our brief, we were asked to create a completely bespoke concept for the hotel interior based on the local area and 'neighbourhood story'. This required the creation of new and unique modular guestroom layouts as well as completely bespoke interior design proposals. The result is an exciting and vibrant end product with various room types and module layouts being used throughout the hotel. The requirement for large-scale suites as well as fitness and meeting rooms has been achieved using a method where multiple modules are joined together on site. Our interior designers and architects worked to create these bespoke room layouts while also resolving issues around the jointing of the modules to ensure this is seamless in the end product.
I'm so excited to be opening the first Vignette Collection hotel in the UK. We see a gap in the market to deliver luxury stays in Liverpool and we're excited to partner with IHG Hotels & Resorts to deliver a one of a kind hotel that celebrates the history of such an important city.
Mr Ross Morrow
Managing Director, Molo Hotels
More projects
Next Project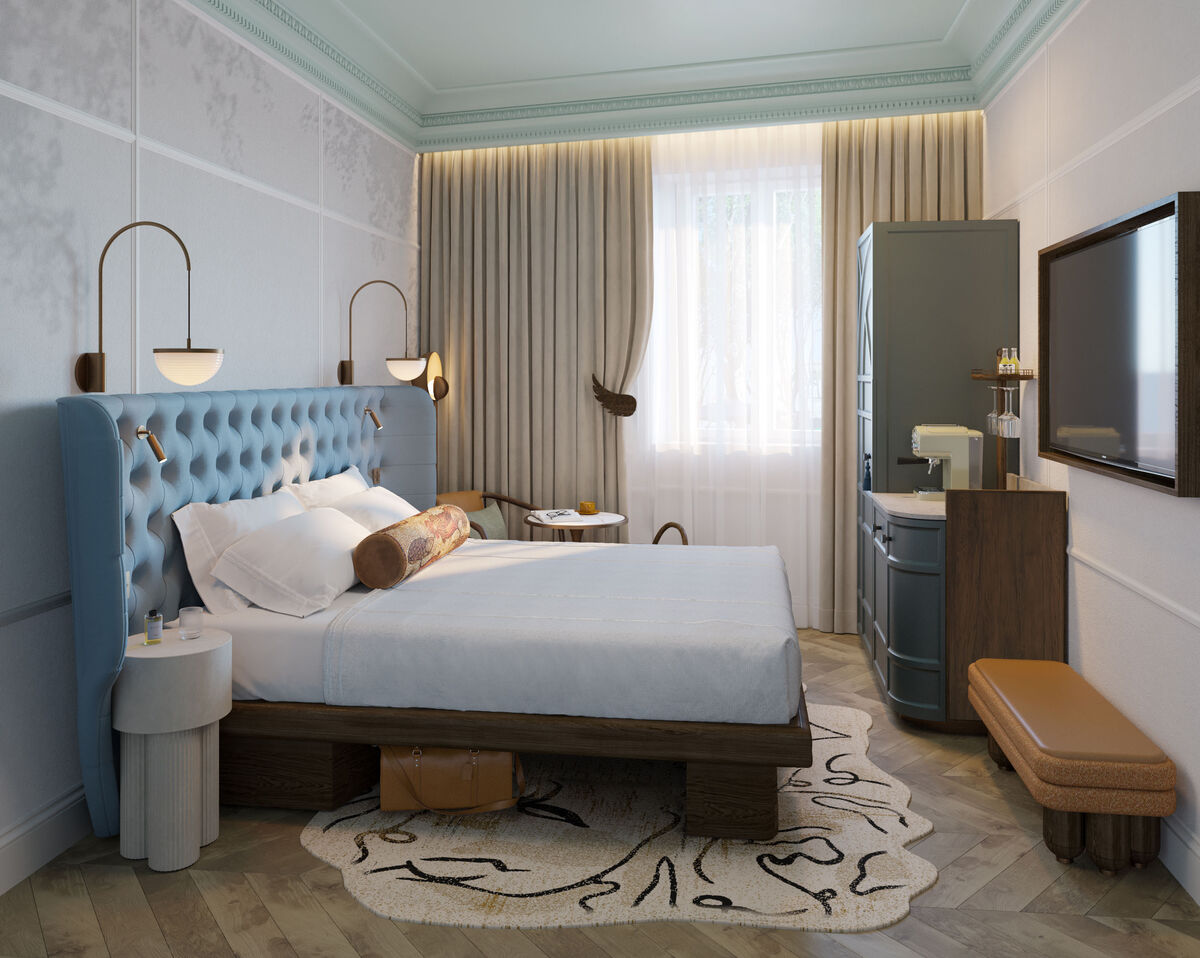 Hotel Alexandra
First Vignette Collection hotel in Italy